Meet the Sámi culture at Ájtte Museum
Text: Nina Bressler | Photos: Jan Gustavsson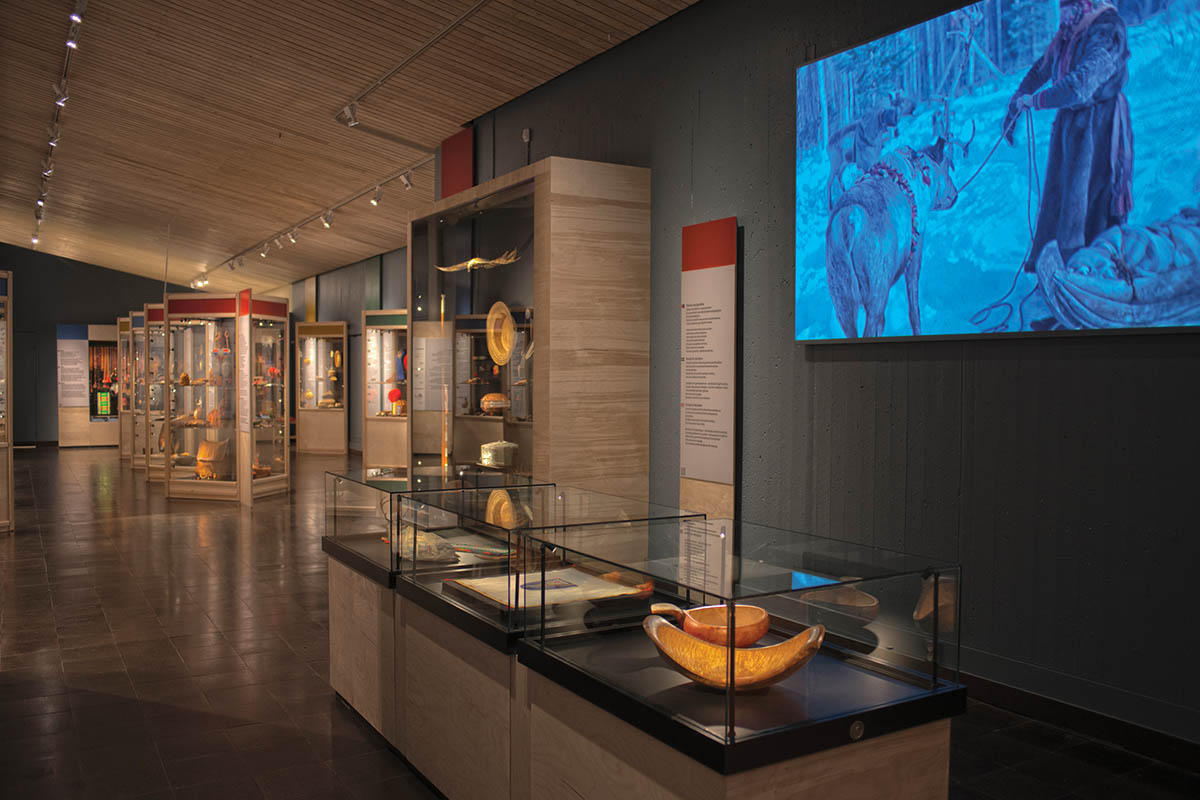 A jtte is a museum in Jokkmokk, a village located in the far north of Sweden, also a known gathering point for the Swedish Sámi culture. Ájtte hosts a number of exhibitions to spread knowledge about the Sámi culture, the most recent of which teaches about Duodje – the Sámi craft shaped by centuries of skilled artisans.
Curator Sunna Kuoljok talks warmly about the exhibition and the history. "The Duodje objects that we have on show hold great importance for the Sámi culture. They are a constant link to the Sámi identity, and important for the Sámi population," Kuoljok says. Duodje is the Lulesámi word for craft, originating from objects of daily use made in the past with materials taken from the surrounding nature, such as wood, antlers from reindeer as well as skin and fur. It has been a part of the Sámi culture for as long as can be remembered, acting as commercial goods already during medieval times. Today, Duodje has developed into a refined craft with beautiful and ornamented objects, not found anywhere else.
The exhibition contains 470 different objects, mainly focusing on creations from the 1960s onwards. Through photographs and video work, you'll meet the artisans behind the craft, who will teach you more about the objects. "I want people to leave the exhibition with a new-found insight into how intricate and unique this craft is, but also with an awe at the beauty of seemingly everyday objects, which has evolved into artform after centuries of skillful processing," Kuoljok concludes.
Web: ajtte.com
Subscribe to Our Newsletter
Receive our monthly newsletter by email