Mills Kaviar: a taste like no other
By Celina Tran | Photos: Mills Kaviar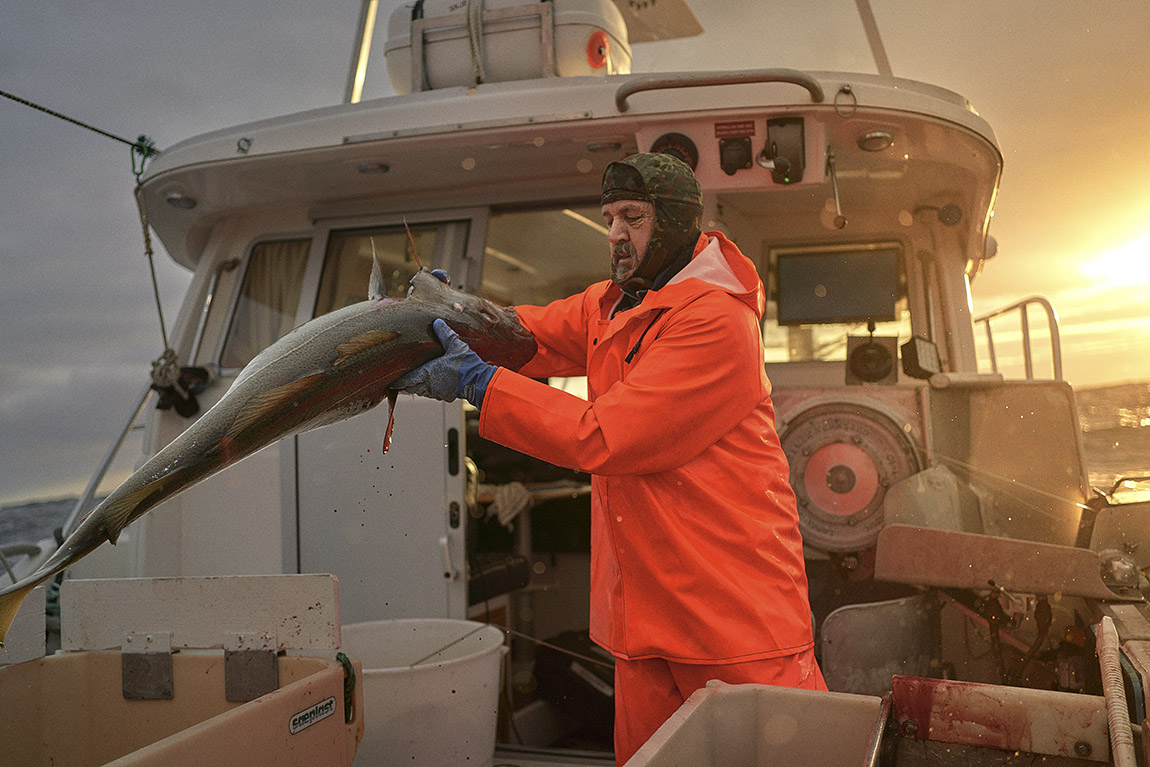 Mills' tube of caviar has been a breakfast staple in Norwegian homes for several generations, and if you're ever dining with a Norwegian family, it's almost guaranteed you'll find the bright blue tube in their fridge. But did you know that this Norwegian product has also gained popularity abroad?
Tradition, craftsmanship and quality roe: this is what makes up every tube of Mills Kaviar. Since its launch seven decades ago, Mills has worked with local fishermen in the north of Norway to ensure that only the very best roe ends up in the famous tubes. The roe comes from skrei, a special migratory Arctic cod that's only found off the coast of northern Norway between January and April.
Arne Røstgård grew up on a tiny island in Lofoten called Værøy. Roe-fishing season was the big event of the year, with hundreds of boats scattered around the island. The tradition is passed down through the generations, and Arne was still young when he joined his first fishing trip. Since getting a taste, he's never looked back.
"I'm going to continue for as long as my health allows me to," says the 66-year-old, who has 51 fishing seasons under his belt. Arne has considered slowing down, perhaps even retiring, but simply can't let go of his passion. "Every time I head to sea, it's just as exciting as the first time. It's just me and the fish. I definitely have the best 'office' in the world," he enthuses.
Arne's childhood friend Jarle Andreassen is 68, and has also been a fisherman nearly all his life. Today, he manages the family company that his grandfather established, Astrup Lofoten AS, which has been delivering roe to Mills for decades.
At Værøy, Jarle and his colleagues receive the skrei from Arne and the other fishermen, before quickly transferring the roe to barrels with sugar and salt. The process itself is a unique form of craftsmanship: the quantities of roe, sugar and salt need to be perfect, and only the best roe will make it into the tube.
"Værøy is a community of fishermen. We make our living by selling stock fish, lute fish and roe," Jarle says. "We've heavily relied on the ocean's natural resources, and we're very lucky. There's no better quality skrei than the ones that travel over our ice caps every winter, and the cold ocean temperature makes for perfect conditions for the roe itself. I'm very proud of being a fisherman, but also a provider of excellent food to the Norwegian people," he adds.
From Astrup Lofoten and the other suppliers, the roe barrels are sent to the Mills facility in Finneidfjord, where they are stored for nine to eleven months before continuing their journey to Fredrikstad. Here, factory manager Eirin Skovly and her colleagues at the Mills factory finalise the production process. "We conduct thorough quality control of the roe before it's smoked in smoking cabinets using beech chips, which gives our caviar its famous smoky taste. Afterwards, we mix in the remaining ingredients, pipe the final product into tubes, and ship it off to stores," explains Skovly.
Mills Kaviar travels across the pond
Once Mills Kaviar had become a Norwegian success, the company looked to foreign markets. 15 years ago, Icelandic supermarkets became the first outside of Norway to see Mills Kaviar on their shelves. "Iceland has a long history and culture of eating fish, so we thought they would enjoy Mills Kaviar," explains export director at Mills, Terje Tobiassen. And enjoy it they did – today, most Icelandic supermarkets continue to sell Mills Kaviar.
Since then, culinary enthusiasts from across the globe have become familiar with Mills Kaviar, and by mere chance, the caviar tubes even made their way to over 500 supermarkets in Egypt.
"We got to know the Norwegian consul in Port Said, who also happens to run an import company. As a big fan of the caviar himself, we began a business relationship that has become very successful. The Egyptians like the smoky taste and use Norwegian caviar as an appetiser on crackers, bread or other sides at dinnertime," says Tobiassen.
One might think sun-deprived voyagers from Norway are the reason for Mills' booming business in Thailand, but it turns out that the tubed caviar has become a success among the local people there. "In Thailand, you'll find both mayonnaise and caviar from Mills behind fish counters and in grocery stores. It's become popular among locals to use the caviar in sushi; a tiny bit of salmon and a squeeze of Mills Kaviar, blasted with a blowtorch for a quick second, is a delicacy like no other."
Tobiassen and his Mills colleagues continue to look to new markets, and export sales are projected to rise by 40 per cent this year. "I'm happy to have a job where I get to introduce these quality products to the rest of the world. Norwegians are avid travelers, so it's no surprise that excitement fills the air when they find their Mills favourites in Spanish, Greek and Thai shops, among others. Additionally, it's so much fun when other cultures get a taste of the culinary treasures that we have to offer," he says.
Web: www.mills.no Instagram: @mills_as Facebook: Mills
Subscribe to Our Newsletter
Receive our monthly newsletter by email