Momotoko: Oodles of devotion for noodles
Text: Ndéla Faye | Photos: Momotoko
I n 2015, Menkki Kam and his wife Haina Shi decided to fill a gap in Finland's restaurant offering: to open an authentic Japanese ramen place in the centre of Helsinki, serving dishes prepared from scratch, using the finest ingredients. Fast-forward five years, and Momotoko has established its status as the go-to place for ramen in the country.
Ramen is the most popular food in Japan, and the country has over 30,000 ramen restaurants. In 2015, ramen was still a new concept in Finland. Slowly, Momotoko has started to bring authentic ramen to the mainstream within the restaurant scene. "Our goal is to present ramen as a casual food that can be eaten in any mood or atmosphere, served fast but to high quality," says Curtis Pollard, partner and COO at Momotoko.
Momotoko is all about serving authentic ramen, made from the best ingredients, and seasoned with a lot of love and passion for their craft. "We are incredibly proud to serve our own noodles, prepared in-house, and our traditional hearty broth, which is slow-cooked for ten hours. Our pork, chicken and tofu are marinated and prepared in-house to maintain our standards and flavours in every new location we open. This is not the fastest or most efficient way of doing things – but it's the right way. There are no shortcuts when cooking a delicious ramen dish," says Pollard.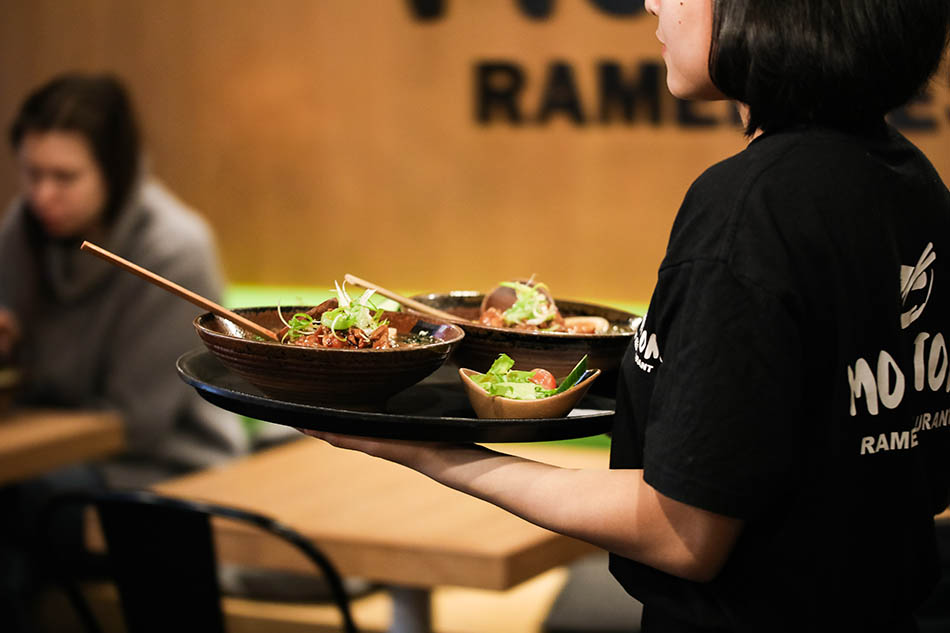 Since opening their first restaurant five years ago, Momotoko has grown into the biggest ramen restaurant chain in Scandinavia, currently with eight locations, with an additional four restaurants opening in 2020. The restaurant's tag-line – 'food is not to be played with' – refers to how serious the restaurant is about serving quality dishes, which include a number of meat options, as well as a variety of vegetarian and vegan dishes. "We work closely with Japanese nationals and Japanese food suppliers in order to maintain and present authentic foods such as gyoza, yakitori, takoyaki and steamed bao. Our salads and vegetables are sourced from Finnish suppliers, using as many fresh Finnish products as possible," Pollard explains.
While Momotoko is a fast-casual dining experience, the décor pays homage to Japanese culture – and noodles: the rope feature in the ceiling symbolises noodles, and there are Japanese dragon scale-like features, as well as traditional ramen bowls decorating the walls. "Momotoko has truly found its way into Finnish diners' hearts. People walk into our restaurants and know to expect quality, authentic food. Our passion and hard work translates into perfect, tasty dishes," Pollard concludes.
The Momotoko App is available on Apple and Google app stores.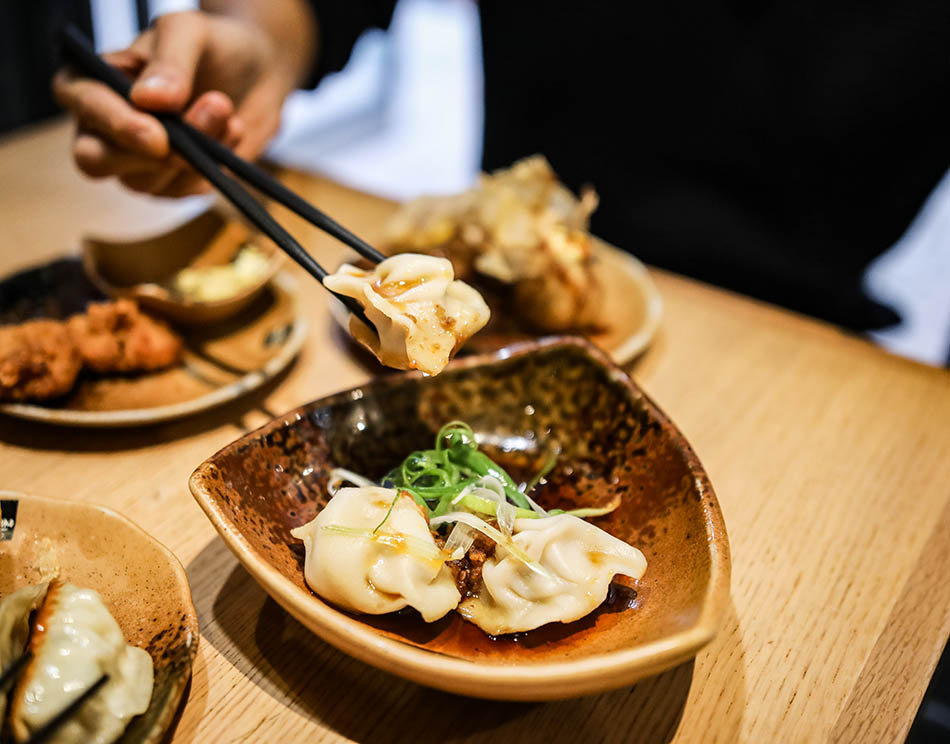 Web: momotoko.com
Subscribe to Our Newsletter
Receive our monthly newsletter by email