Mosgaard Whisky: Fruitful gin and whisky
By Josefine Older Steffensen | Photos: Mosgaard Whisky
When Gitte and Jes Mosgaard decided to stop their 25-year-long careers as a social worker and a civil engineer respectively, making gin and whisky in their own distillery may not have seemed the most obvious step. But since 2015, they have created some wonderful award-winning drinks for people across Denmark to thoroughly enjoy.
"In my spare time, I used to make my own beer and wine, and I loved the process of it, so when we decided that we needed a change we thought: 'Why not spirits?'" explains Jes Mosgaard. "So we bought a farm in southern Fyn. This part of Fyn has very hard water, which makes for a smoother texture in the final product, and Denmark has one of best climates for growing barley – the essential raw material for whisky."
Mosgaard Whisky is an organic spirit producer. "For conventional crops, chemicals and fertilisers go into the product and change the taste. As we wanted the clearest and crispest taste we could achieve, organic was the only way for us," says Jes. Everything has been thought of at this distillery, and Jes' passion for it is infectious.
They use hand-made oak casks that have previously been used for making sherry, port and bourbon, and their distilling kettles are also made to order and custom designed. All of this ensures that the gin and whisky have a unique taste.
Making drinks that people like
What Jes and Gitte really set out to do was to make gin and whisky that people actually enjoy. "We want to reach the people who usually don't like gin or whisky. We've created a flavour that's a bit softer, smoother and has a fruitiness to it that makes it very approachable," says Jes. There is a range of different gins to choose from already, however the whisky will only be bottled in 2019 as it takes three years to mature.
In 2017, Mosgaard Whisky entered its young single malt into the prestigious International Wine & Spirits Competition in the whisky category, where it won a bronze medal – despite not technically being a whisky yet. "It's a great achievement and makes it a little less nerve-racking waiting for 2019 and our actual whisky," Jes smiles.
With everything from apple-flavoured gin to smoked single malt, Mosgaard Whisky is bound to have a drink for everyone. Their products are available at Vinspecialisten shops across Denmark, in their web shop, and from their distillery on Fyn, where Jes and Gitte are always happy to show people around.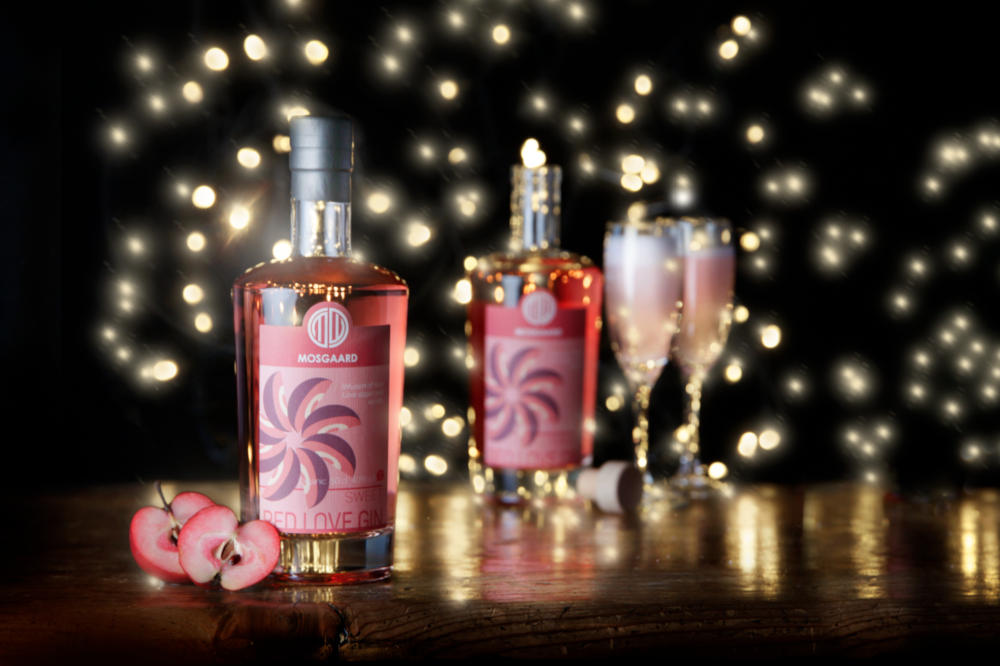 Web: www.mosgaardwhisky.dk Facebook: @mosgaardwhisky
Subscribe to Our Newsletter
Receive our monthly newsletter by email