Multiform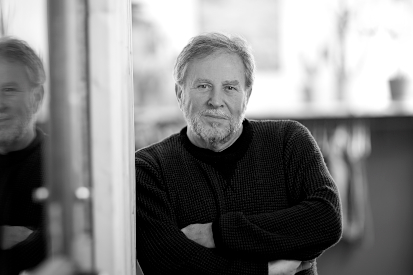 A passion for kitchens
TEXT: SIGNE HANSEN | PHOTOS © MULTIFORM
When the first Multiform kitchen, Form 1, was designed, it was based on the ambition of creating a timeless and iconic kitchen to match the legacy of the great Danish designers. Three and a half decades later, the Danish kitchen specialist is still doing just that. Scan Magazine takes a look at how Mulitform's original use of innovative, yet classic, high-quality materials has transformed kitchens into style statements.
The heart of Multiform is its workshop in Kibæk, Jutland. There, 45 passionate and specialised craftsmen handcraft every one of the company's kitchens. "We have no kitchens on stock, and we never will. We take great pride in creating timeless and iconic kitchens, and our specialised craftsmen build each new kitchen from the bottom up using classic Danish woodworking principles," says Multiform's CEO, Michael Oversø. "To us, every little detail counts. We know very well that design is about more than smooth lines and beautiful surfaces – it's just as much about what's under the surface. We hand-sort all our wood and veneer and still use dowels, dovetails, and tongue and groove. Why? Because it lasts for longer."
Throughout the years, Multiform's first classic kitchen, Form 1, has inspired a number of new designs, including Form 45, which was awarded the international design prize Archiproducts Design Award in 2017. This year, a new blackened steel version of the Form 45 kitchen was launched.
In a backyard in Aarhus
The first chapter of Multiform's story took place in a small carpentry in a backyard in central Aarhus. It was 1982 and Carsten Michelsen, the company's founder, had an ambition of creating a classic, iconic kitchen with architectonical values that could equal those of famous Danish designers such as Børge Mogensen, Hans Wegner, and Arne Jacobsen.
The result was Form 1, an innovative, simple and timeless kitchen designed and built to last a lifetime. The strong focus on materials and quality was embedded in Michelsen through his family of proud craftsmen who, through generations, built churches, houses and furniture throughout Western Jutland. Besides, the young Michelsen had a fondness for cooking and, through his work in the kitchen, found inspiration for his designs. "What struck him was that the kitchens of his time were lacking in innovation and quality. To him, it was an essential criterion that a kitchen should be both functional and beautiful – even after many years of use – and that has been the guiding principle for Multiform ever since," says Oversø.
Hand-crafted
The wood used to create Multiform's kitchens is exclusively sourced from European forests and prepared with traditional craftsman methods. This includes using ammoniac to bring out the most beautiful colours of the smoked oak used for cabinet doors. "The colours vary from light brown to almost black – nature decides. But, on the other hand, it is our craftsmen who carefully choose the finished pieces of wood and piece them together to create the next unique kitchen," says Oversø.
Multiform has also developed its own lacquer to highlight the functional and aesthetic qualities of the smoked oak. The lacquer gives the doors a smooth, deep and oily appearance. And, while it has the strength of auto lacquer, it has a wonderfully soft touch, hence the name: Soft Feel Lacquer. "It takes many years to master the art of hand lacquering cabinet doors, and many hours and skilled hands are employed to make sure the lacquer will give the kitchen an optimal protection for decades to come," explains Oversø.
The passion for beautiful wood and craftsmanship is also visible in every single one of Multiform's handmade wooden drawers. The maple used for the drawers is sourced from Austrian forests in December and January when most of the trees' sap is drained from the wood. The result is beautiful, light wood that preserves its colour. The wood is cut in a family-run sawmill in Austria. "For 30 years, this family has delivered wood to us in the exact same way. In our workshop in Kibæk, our craftsmen then cut out dovetails and collect every single drawer by hand. Their experienced hands check and sand the joint again and again until perfection is achieved. The result is not just beautiful drawers but durable drawers tailored for each individual kitchen," stresses Oversø.
Stylish metals
The latest addition to the Multiform series of kitchens is the award-winning Form 45, defined by a unique monolith look created by edges cut at a 45-degree angle. In 2017, the Form 45 in brass was awarded the Archiproducts Design Award. The success of metal-plated kitchens is, believes interior design expert Birgit Tarp from Design Circus, a result of an increasing desire to return to natural materials. "Many people long for the good craftsmanship and natural materials like brass, which can't be copied. People want the materials to be what they appear like. It's a kind of contra reaction to the many years of faux wood and fibreglass. In an exclusive way, brass is both timeless and unique."
Building on the popularity of stylish metal surfaces, this year, Multiform has launched the Form 45 kitchen with blackened steel surfaces. The kitchen has all the essential features of a Multiform kitchen: a timeless design and smooth lines, but the defining feature is the raw, minimalist look, created through raw metal surfaces and just-visible sanding marks.
Furthermore, like the popular brass kitchen, the blackened steel kitchen oozes exclusivity and provides a seamless match with other high-quality materials such as marble, granite and wood. "At Multiform, we create spaces in exciting, timeless and genuine materials with an immediate wow-effect that lasts forever. It's about outstanding quality and love for the materials and, not least, the people who are going to live with them," says Oversø. "We want to challenge ourselves to create products that visibly showcase our dedication to design and beauty."
The vision
When buying a kitchen from Multiform, the customer is guided by architects and interior designers. The team helps control the process and ensure that the kitchen is not just beautiful and functional, but also in harmony with its surroundings. In short, the vision is, says Oversø, to create a unique space that fits each individual person or family's life.
"We believe that life is best lived in perfect frames, where every little detail is part of a bigger picture. And, those are the frames we create. Through dedicated craftsmanship, we create timeless, classic and unique design kitchens – iconic spaces full of passion, dedication and uncompromising quality. It's not just about practicality and functionality; it's also about daily enjoyment. We want to create individualised architecture for the everyday life, and everyone using a Multiform kitchen should feel the quality of our craftsmanship, every day."

Showrooms
Multiform has showrooms in Denmark, Norway, Sweden, London, Belgium, and Luxembourg. In January 2018, the company is opening a new showroom in Stockholm and a new flagship store in Copenhagen.
Web: multiform.co.uk
Subscribe to Our Newsletter
Receive our monthly newsletter by email