Museum Jorn: Art that does something special
Text: Josefine Older Steffensen | Photos: Museum Jorn
Asger Jorn was one of Denmark's most important 20th-century artists. He believed that art can provoke and promote betterment in society, and while he was alive, he started to collect, buy and be gifted art that could do exactly that. Some of that vast collection is today on display at Museum Jorn in Silkeborg, Denmark.
"The story of how the museum came to be is rather wonderful in the sense that the reason we're here is due to one artist's belief that art can do something special," says Jacob Thage, director of Museum Jorn. "Jorn chose to spend his money collecting art and gifting it to his hometown for future generations to enjoy and be inspired by. Art was otherwise only something to be found in the bigger cities, but Jorn wanted to put it where it otherwise wasn't to be found."
The museum is today home to more than 35,000 pieces of art by over 650 artists. It is the museum in Denmark that lends most art both nationally and internationally. Despite its prominent status on the art scene, Museum Jorn is a place where young and old, art connoisseurs and newbies, can join together. There is a very welcoming atmosphere, and the wide range of art means that there is something for everyone.
Trying it yourself
Just by the entrance to the museum, there is a football pitch with three goals. This may seem a little strange, but in fact it is one of Jorn's ideas, in which he took the attacking element out of football and instead made it about strategy and cooperation as a direct response to the Cold War. There is always a ball on the pitch and it is used frequently by kids.
"That's the thing about art: it can suddenly make something that's very complicated a bit easier to understand. It's also about being creative and having fun, while sometimes touching on the outside world or our own personal life," explains Thage.
Throughout the museum, there are numerous workshops. These change frequently but often explore the different techniques behind the paintings, such as drip painting or printing. "The workshops are both for adults and kids," says Thage. "People thoroughly enjoy getting stuck in and understanding more about what it takes to create the pieces of art they're seeing."
Mixing and matching
The exhibitions at Museum Jorn are based on themes, mixing and matching different styles and ages together. "We tend to mix artworks a bit more than other museums, but there's always a theme that combines them all. It makes it easier to understand a certain theme when you see it from a variety of angles and perspectives," Thage explains.
The museum is also home to over 10,000 works by Per Kirkeby. "While Asger Jorn was probably the most prominent Danish artist of the 20th century, it is likely that Per Kirkeby will be the 21st century's most important Danish artist," says Thage. Kirkeby's importance in the art world is undeniable, and he is joined by Jean Dubuffet, Karel Appel and Georg Baselitz, to name just a few of the many artists whose work Museum Jorn is home to.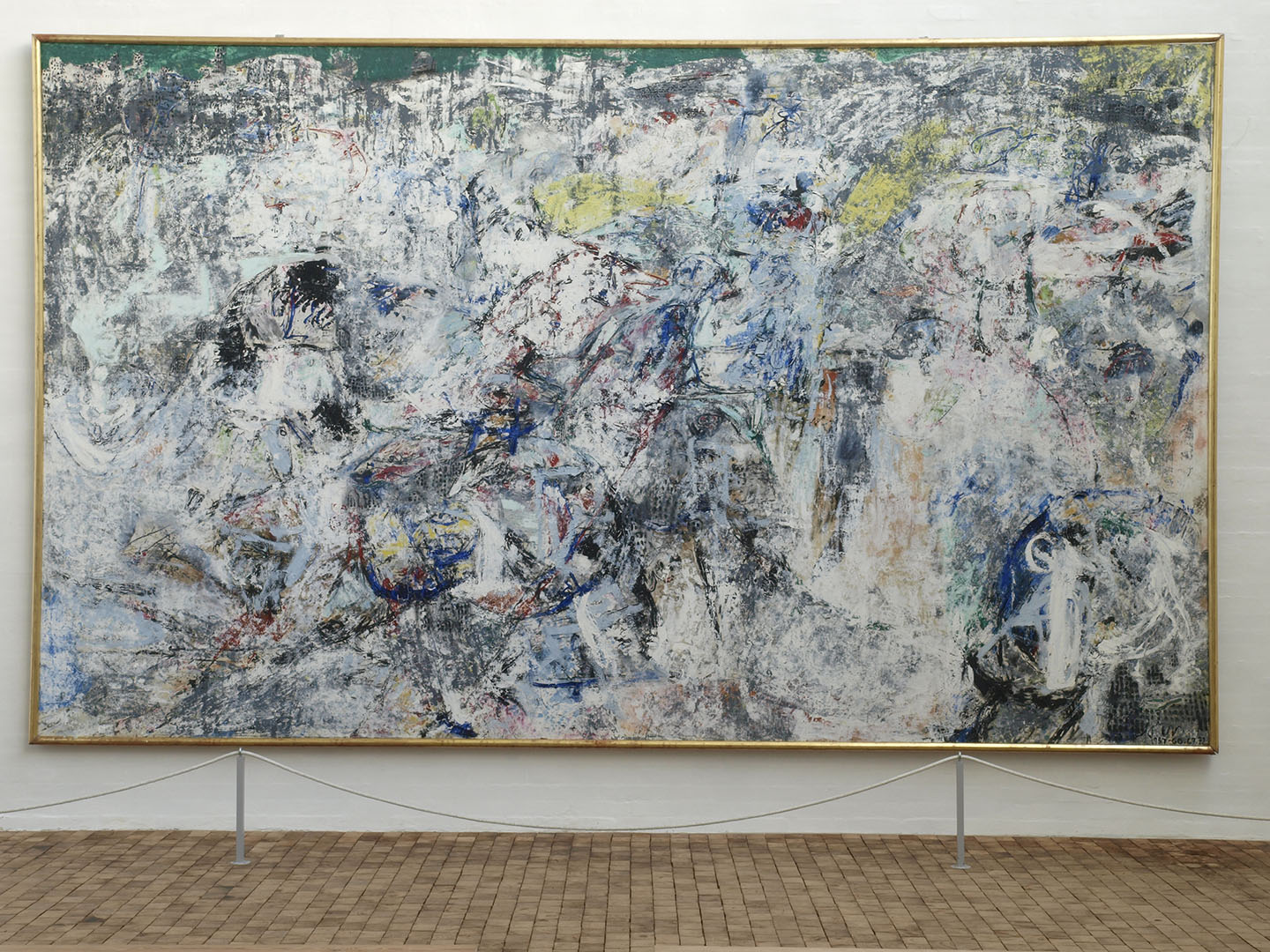 "All of our artists discuss in their art what life is about. Jorn does so through his own version of surrealism, which he uses to express his emotions. At the same time, there's also a huge amount of humour and irony in his work, as well as playfulness. That can be seen in particular in The Disquieting Duckling, in which he found an old landscape painting and painted a duckling on top of it, making the otherwise cute and fluffy duckling into somewhat of a monster," explains Thage. "It's funny, thought-provoking and light-hearted."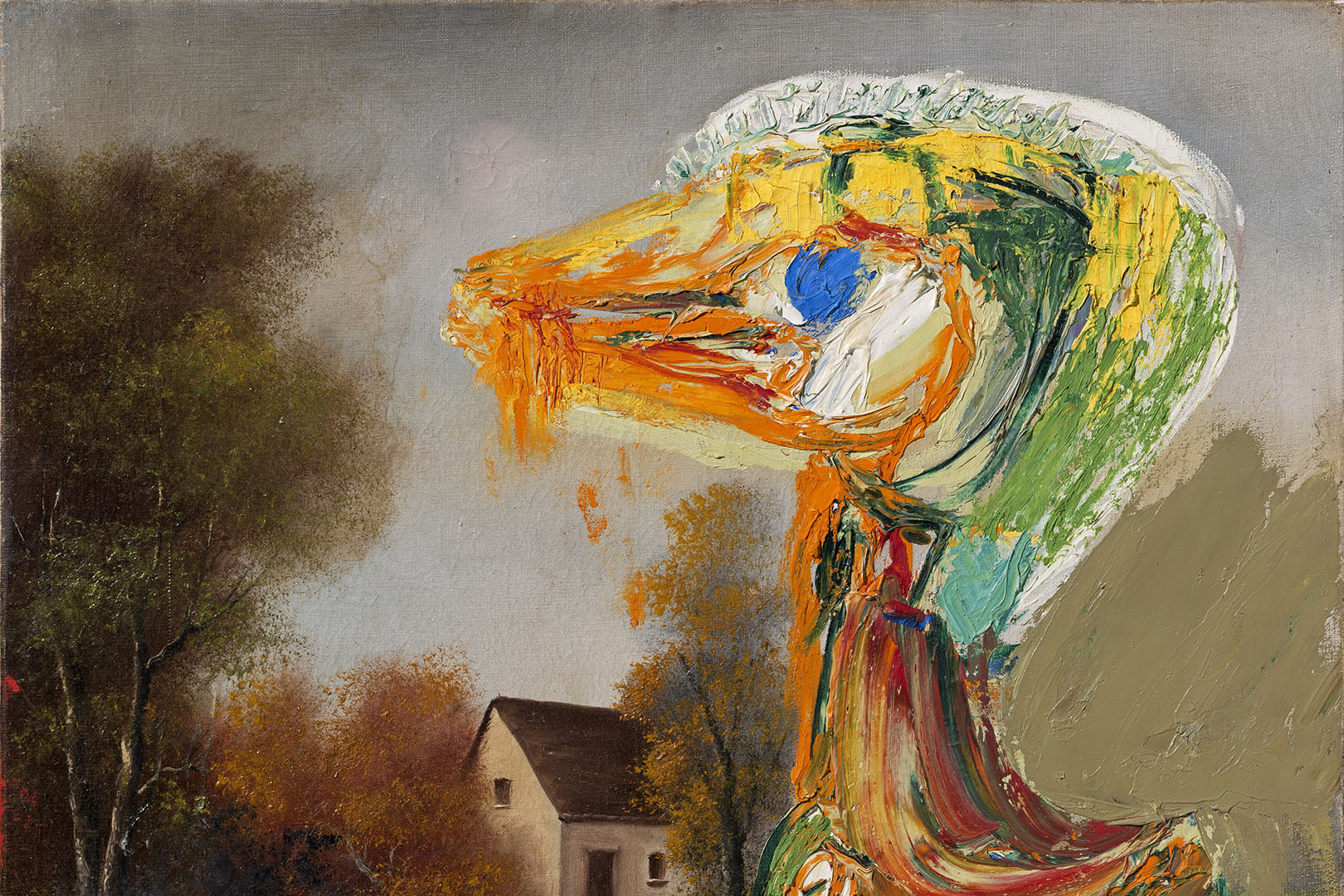 Open for all
As Jorn initially wanted, the museum has opened up the world of art to more people and has been welcomed by the local community and those further afield. Every year, 50,000 people walk through the doors and immerse themselves in an incredibly varied collection of art.
Every year, there are two big exhibitions and three or four smaller ones. "We often change things around, whether it's exhibitions or workshops, so that there's always something new to explore," says Thage. The museum provides an excellent space in which to find out more about certain artists and artforms, and even just how art is actually made and what it takes to create the paintings and ceramics.
Jorn believed that art could do something special, and indeed it has. His collection has inspired a community and engaged them through art. "I enjoy what I do because I feel like I'm making a difference. The city, community and our guests are behind us and our collection has international impact, which is all quite special," concludes Thage.
Web: museumjorn.dk Facebook: museumjorn Instagram: @museumjorn
Subscribe to Our Newsletter
Receive our monthly newsletter by email