Myrdal Gård: Award-winning artisan cheese from the fjords
By Jo Iivonen | Photos: Myrdal Gård
N orway's profile as a foodie destination has been on the up for the last few years, and the owners of Myrdal Gård may have struck more than gold medals when embarking on a cheese-making odyssey built around nature, sustainability and the magic that occurs around the fjords.
A desire to live closer to nature led Jasper and Nynke Van Schaik, a Dutch cheese-making couple, to Norway in 2013. "We had travelled around the area on holidays, and when we discovered that the previous owner was looking to sell the farm, it didn't take us long to make a decision," Nynke says. "We moved over within three months."
Since April 2013, the new owners have developed the product range with great success, culminating in gold medals from the World Cheese Awards. "We love to experiment, try new methods and ingredients. But the most important thing is the nature, and that our animals are happy," she says.
And a happy herd it is. The some-120 goats roam freely on the 150 hectares of land that comprises forests, pastures and mountains. "Once, they had spent two weeks up on the mountains and nothing would convince them to come back down – until the rain fell, and then they all walked home. That moment, we knew we had created something truly special."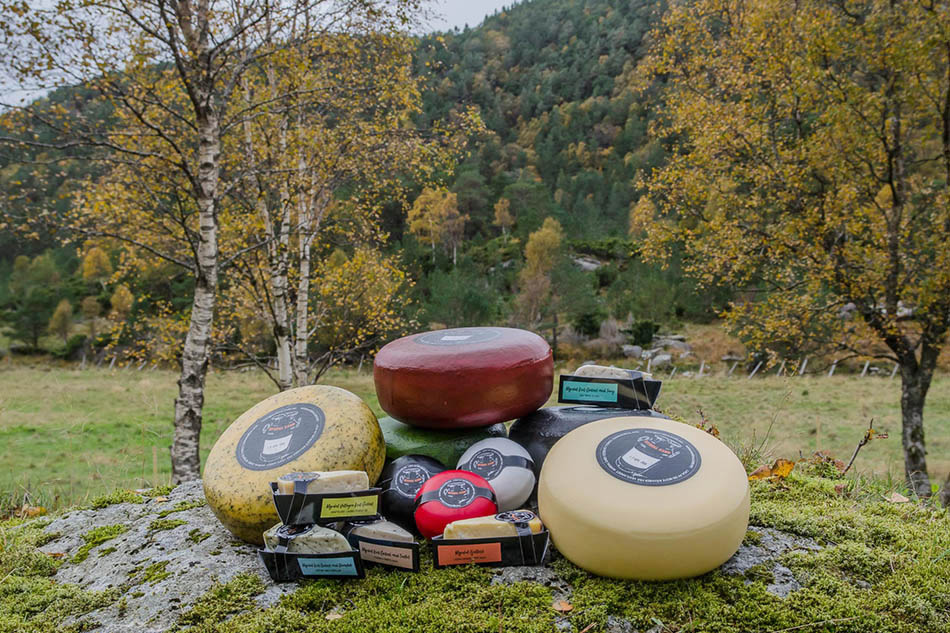 Soil to table
The island of Tysnes sits just a short ferry ride away from Bergen. Yet the overriding ambiance is that of a fairy-tale land: the air is fresh, and nothing but greenery surrounds a scattering of small farms. "We knew instantly that this was the right place," says Nynke. "Here, we can rear happy animals and create products built around sustainability."
There's little scope for the likes of Whole Foods here. Thanks to the nature, just about anything you might pick up at the Bergen farmers' market will be bursting with antioxidants, healthy microbiome and a mineral profile that reflects the purity of the largely virgin soil.
The goats too get to enjoy a diet that health aficionados who frequent farmers' markets in more urban locations can but dream of: wild-grown herbs and grass that have soaked up the very best of an unspoiled soil, resulting in milk that's rich in nutrients – with taste credentials to match.
Norwegian nature has also inspired the Dutch couple to experiment. Seaweed and Viking Garlic are two examples of flavours that have helped Myrdal emerge as a favourite among cheese aficionados. "Our seaweed chèvre is unusual, but the flavour combination works really well. We like to think it's because everything is aligned with the land," says Nynke.
Award-winning
Having kicked off their cheesemaking careers in the Netherlands, the Van Schaiks immediately found their bearings in Norway. "When we landed here in Myrdal, everything just fell into place," Nynke continues. "Having access to the amazing milk produced on the west coast by our lovely herd is one of the keys to our success."
In 2018, just five years since taking over, the couple reached a special milestone when the Myrdal Goat's Cheese with Truffle won a gold medal at the World Cheese Awards. Myrdal Fjellost, an aged cow's cheese produced in-house with milk sourced from a trusted neighbour also scooped up a gold medal. "It was amazing. Those announcements reaffirmed the feedback from our local customers – but on a global scale."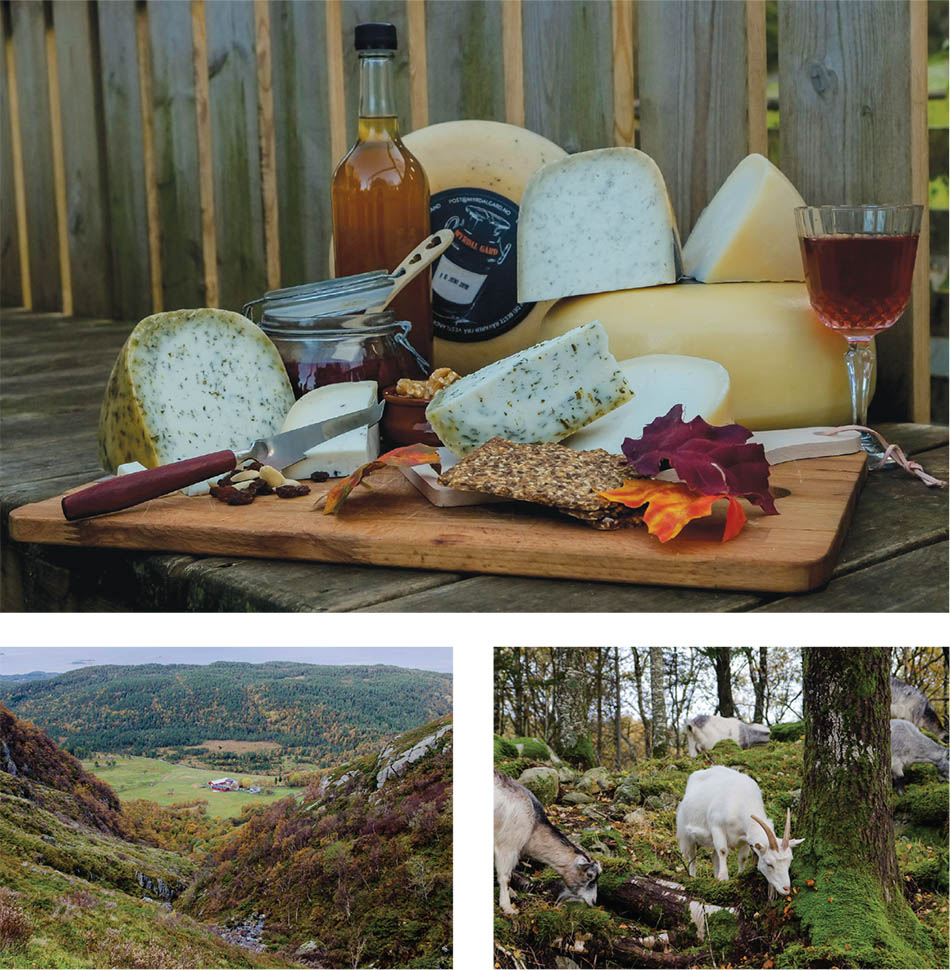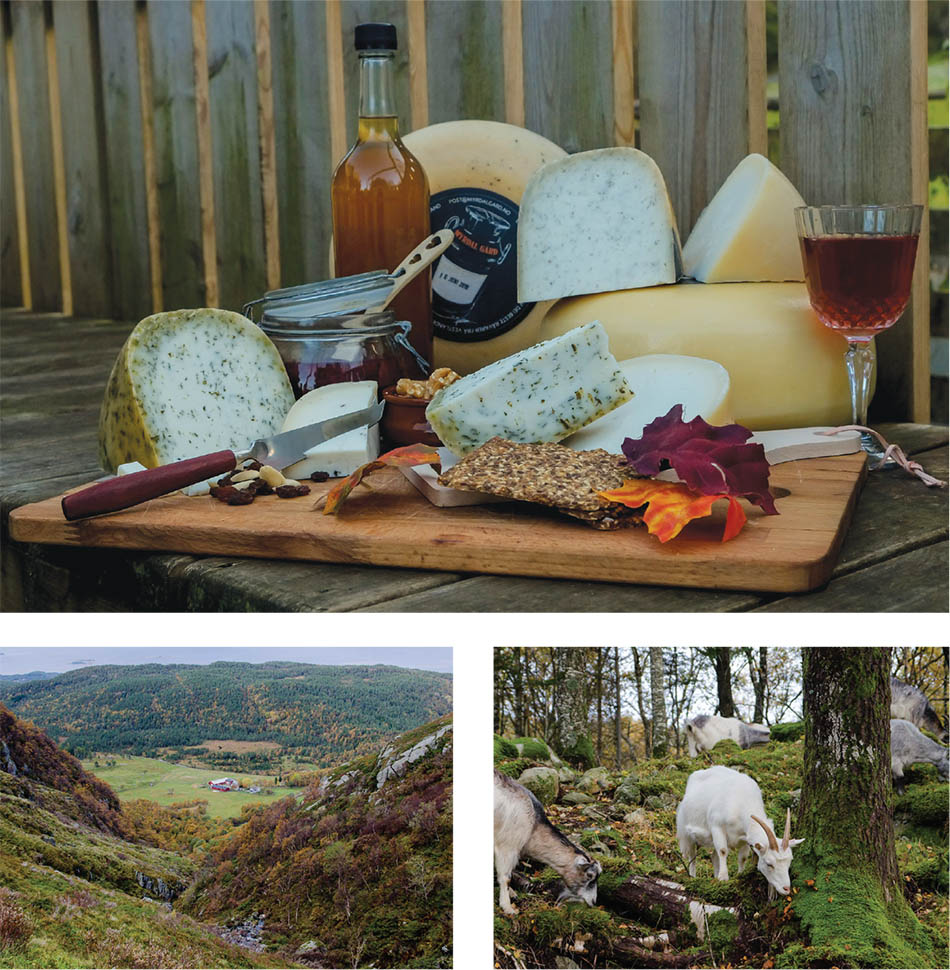 Growing distribution
Myrdal Gård's current range of 12 different types of cheese is now available in select supermarkets and deli stores across Norway. Thanks to successful efforts to grow the herd organically, there's potential to expand production and hence grow the distribution network further. "Looking ahead, we will have the capacity to work with more retailers."
Otherwise, the fortnightly Bergen Farmers Market is a key avenue to reach customers in a
setting where they get to taste the products and learn more about the farm. "I love going to the market and meeting people," Nynke beams. "It's a very special feeling to be there, sea breeze and all, while getting to connect with the community over a product that we've
created from scratch."
Facebook's recently started Reko Ring has also proven popular. This farmer-to-customer route also reduces the need for packaging, adding to Myrdal's environmentally aware ethos. "Customers can buy the products wrapped in paper instead of plastic packaging. It's a small thing, but quite meaningful, and very important to a growing group of customers," the cheese-maker explains.
True to the roots
Despite the gold medals and a growing operation, the Van Schaiks are keen to keep the operation on an intimate, non-industrial scale: "We put a lot of weight on sustainability, out of respect for the nature and the animals." By keeping the operation small, quality is assured, as each member of the team knows each step to the end product.
"That's our core strength, and what everything is built around," says Nynke. "We're focused on making products that reflect the purity and beauty of this land."
www.myrdalgard.no Facebook: Myrdal Gård Instagram: @myrdalgard
Subscribe to Our Newsletter
Receive our monthly newsletter by email