NÆRVÆR: An intimate break from digital distractions
Text: Camilla Pedersen | Photos: Nærvær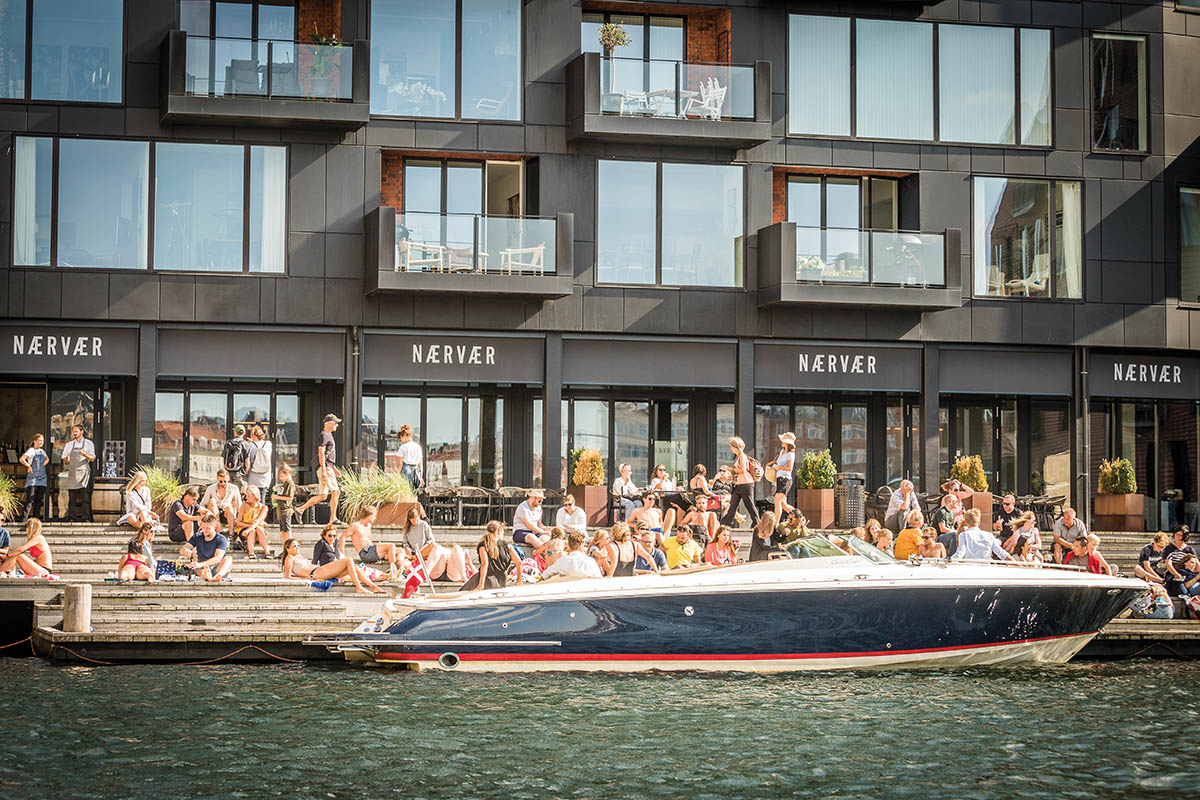 N ærvær, Danish for 'presence', is a restaurant and bar that wants to create just that – a pocket in the heart of Copenhagen that offers an intimate, cosy and warm setting for people to be present and connect with each other – offline.
The idea was born out of a frustration over digital distractions – some of them important, most of them not. As a result, the two owners, Finn Paulsen and Danny Diduch, both with a business background and no experience from the restaurant business, have created a go-to place for Copenhageners and visitors from near and far looking for a chance to connect and be present with each other over an affordable glass of wine and a light bite. "It can be a big challenge to be and stay present in our global, connected world, where screens constantly demand our attention. But sometimes all it takes is a little nudge – and that is what we want to offer our guests here at Nærvær," says founder Danny Diduch.
But how do you create a space that gets people connected and present? "It's all in the details," the founder continues. "We worked with Norm Architects to create an atmosphere that would make people look at each other instead of their screens. This resulted in an industrial framework and concrete walls with a dark but warm colour palette that not only was defined by the task at hand, but also references the old quarter of Christianshavn, the charming Copenhagen neighbourhood that houses this new, modern building. Tall greenery, warm wooden panels and dim lightning; the distance between the tables that ensures privacy, the little corners and nooks we created, the colour scheme and tactility of the décor – every single detail counts and encourages connection and presence. Not just among our guests, but also between the staff and guests. The only distraction is the stunning view over the canal and Copenhagen's old city centre."


Wine and dine
Focus was on good and affordable wine when Nærvær opened in 2017, but the guests turned out to be hungry for more than the popular bar snacks. "We soon realised that there was a demand for more food, so then we added more dishes to the menu for both lunch and dinner. But as the long list of wine by the glass reveals, good wine is as important today as it was when it all started. We want to inspire our guests to try something new, so it's an important part of our concept that our wine is not just available by the bottle, but also by the glass – at the same price per glass as if you bought the whole bottle. This encourages our guests to explore something new, and they can try different wines in one sitting. Selling wine by the glass also means less waste, so it's a win-win," Diduch says. The selection of wine changes with the seasons and features a wide range of lighter wines to accompany the sunshine and long summer evenings, whereas heavier wines are served when the days are shorter.
Guests can not only enjoy guidance from the passionate restaurant manager and sommelier Michael Fauerholt on which wine to select; there are also wine menus to pair with the dishes that are cooked up by head chef Camilo Rosas and his team in the open kitchen. It's a fusion kitchen centred around seafood and vegetables, but also with a few meat dishes on the menu. Bar snacks are available all day, and for lunch the menu offers dishes that are perfect for both business meetings and casual lunches. The evening menu offers 15 fusion-style dishes of starter size to be mixed and matched according to preference, all changing continuously to stay seasonal.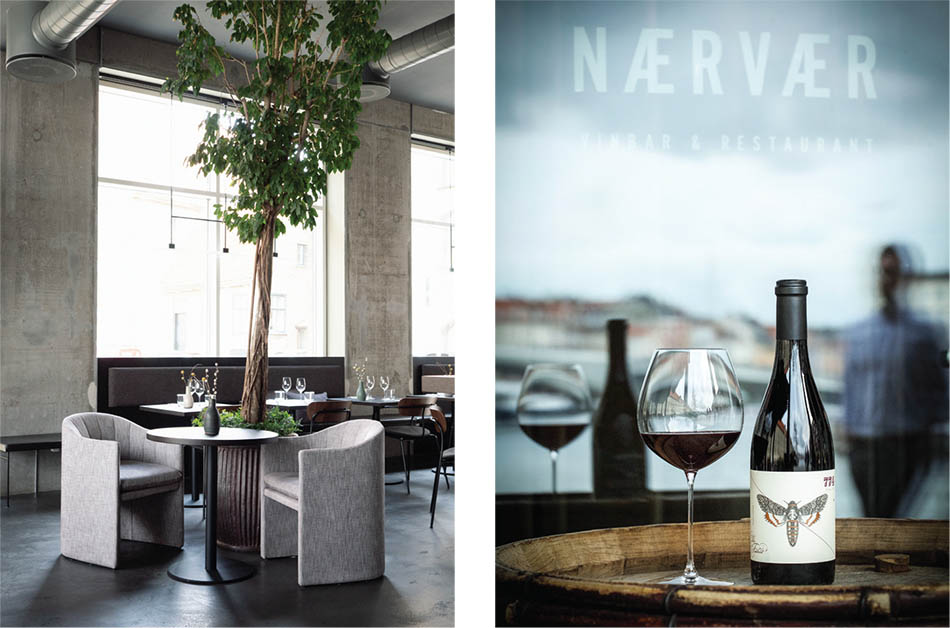 "The food is the creation of the brilliant Camilo Rosas, who treats our guests to traditional dishes with a gourmet twist," says Diduch. One of our most popular dishes at the moment is Danish squid with beluga lentils, dried ham and a foamy cheese sauce, but the team can also tempt with hand-cut tartar from Danish jersey ox, served with crispy Jerusalem artichoke and a citrus salad with baba cake for dessert. Our dishes are flavourful and accessible – and they of course pair brilliantly with our wines."
About Nærvær: Nærvær offers a wide selection of wines from all over the world and in all price ranges. It imports wine directly from small producers in Italy, France and Spain. The creations from the kitchen can be enjoyed with or without a wine menu, and you are just as welcome to visit for just a glass of wine and the view. Nærvær regularly arranges wine tastings, wine dinners with wine manufacturers, and other events. www.naervaer.dk Facebook: NÆRVÆR Instagram: @naervaer.dk
Subscribe to Our Newsletter
Receive our monthly newsletter by email