Namina: Southeast Asian luxe in Helsinki
Text: Jo Iivonen | Photos: Namina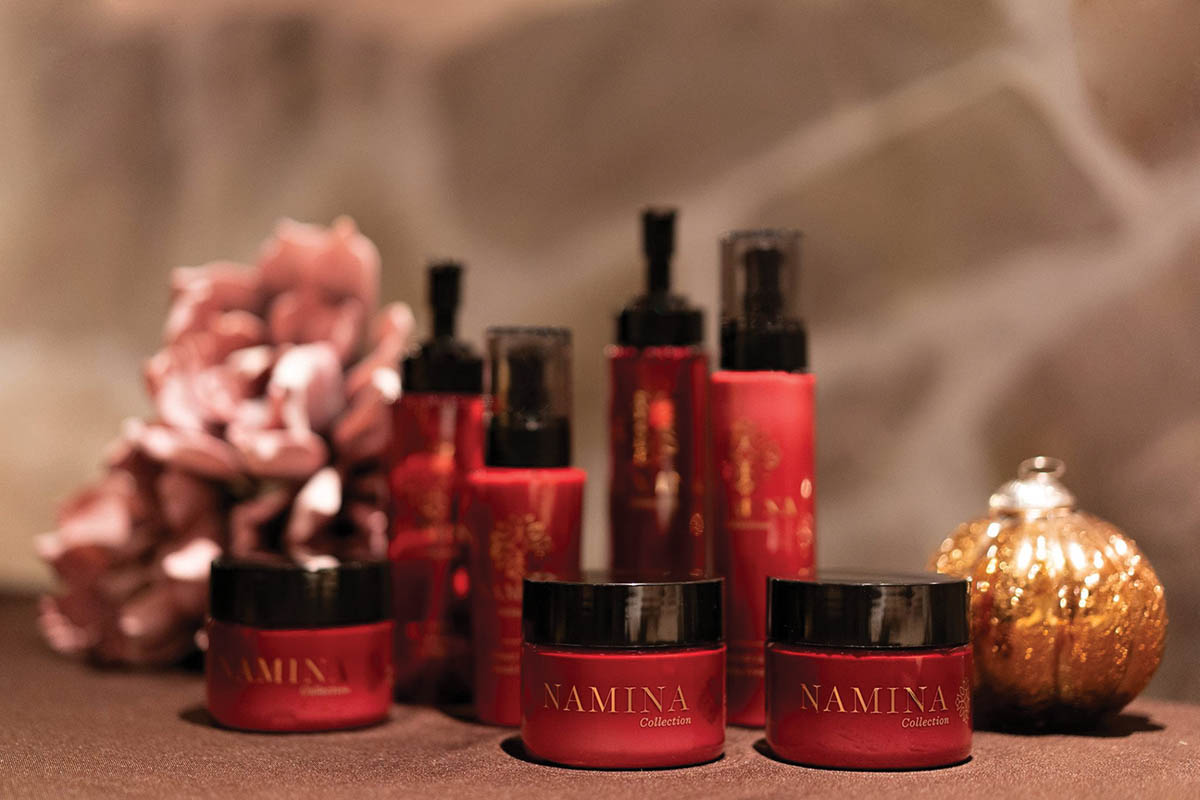 Strolling through a wintry Helsinki is close to the polar opposite of being pampered at a serene, subtly-scented spa someplace warm. But stepping through the doors of Namina might trick you into thinking you've ventured into a discreetly luxurious corner of Thailand for a moment of bliss amidst the long Nordic winter.
"We want to offer an authentic south-east Asian experience in Finland," says Janika Sundström, CEO of Namina, a spa that's become synonymous with top-notch massages and beauty treatments with a decidedly Thailand-esque flair. "One well-travelled client grabbed my arm to say she had never experienced anything similar in Europe," Sundström recalls. "To me, that summarised what sets us apart."
Visually speaking, each one of the company's three venues in prime Helsinki locations resembles the Jim Thompson House in Bangkok: deep jewel tones, natural materials and pan-Asian objects of art create an alluring ambiance that's perfect for a mini getaway. "We want our treatments to feel like a holiday somewhere warm, tropical and luxurious."
The stunning décor provides the perfect frame for a relaxing escape from the daily grind, but the real strength stems from Namina's highly-skilled crew of therapists. "We're focused on letting each therapist bring in their expertise," Sundström explains. "We can recreate the setting, but the special skill that an exceptional therapist has can't really be replicated."
Signature treatments
Indeed, the therapists' skills and expertise have been instrumental in the development of Namina's signature treatments. The Joconut experience fuses the healing power of coconut and jojoba with expert techniques to unveil glowing skin and a revitalised body. Other perennially popular winter treatments include the hot stone massage and the healing Thai herbal massage.
The Namina story began in Helsinki in 2015. Sundström, who took the helm in 2016, is not shy of a potential expansion into different locations.
"We've had lots of clients asking when we'll open venues in other cities," she says. "Finnish people have a special affinity to Thailand, and I think we've created a concept that works really well."
Retail products: Namina collection
As of 2018, clients have also had the chance to bring a piece of Namina home. "We teamed up with Max Perttula to develop two fragrance blends that encapsulate the experience," Sundström says. The Choco Velvet and Cocos de Luxe blends are available in various products that help extend the sensation of tropical pampering beyond the exquisite setting of Namina Spa.
Web: namina.fi Facebook: naminaspa Instagram: @naminaspa
Subscribe to Our Newsletter
Receive our monthly newsletter by email