Nana Omakase: Modern Nordic meets Japanese-French cuisine
By Silvia Colombo | Photos: Nana Omakase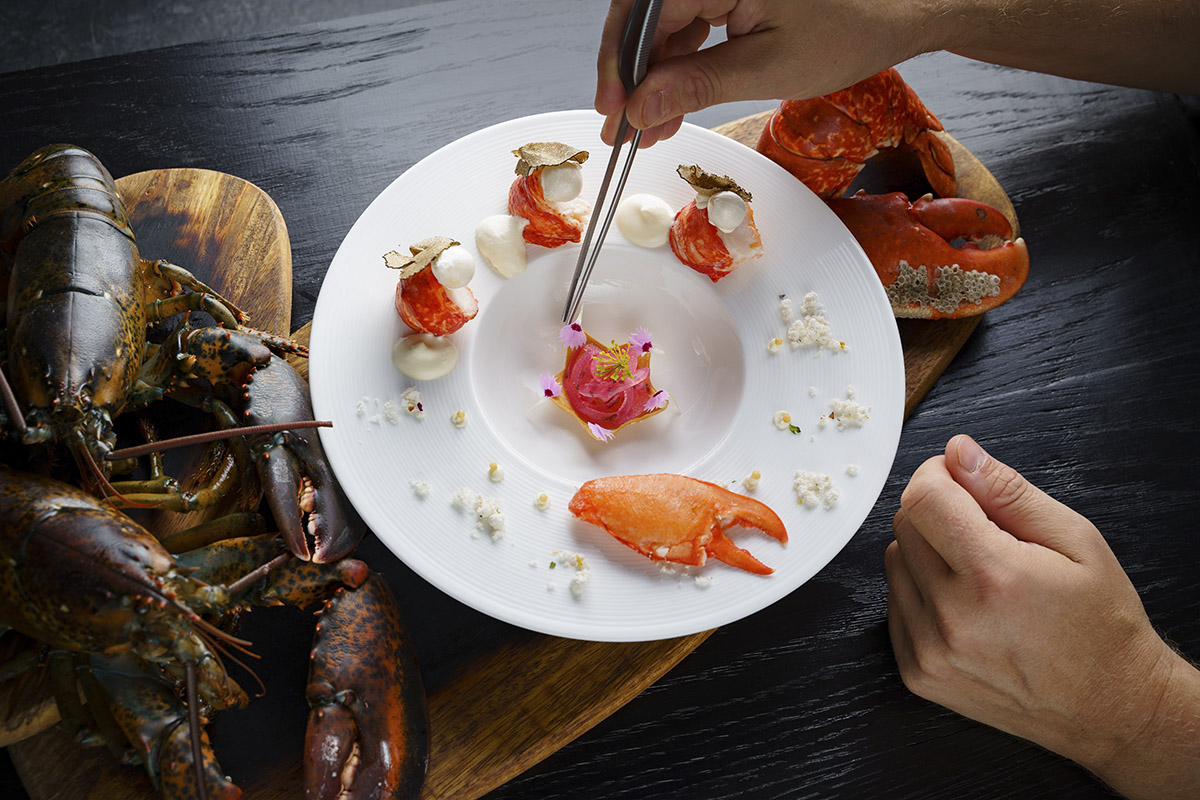 Nana Omakase is a fine-dining restaurant in the neighbourhood of Vasastan. Jonas and Karin Bokedal, partners in business and life, launched the venue in April 2019 – transforming an old sweet shop into a must-visit foodie spot in the heart of Stockholm.
You can taste the flavour of restaurant Nana Omakase in its name. The Japanese word 'nana' means 'seven', while 'omakase' means 'trusting the chef'. Nana Omakase's fine-dining experince entails a seven-course menu entirely conceived and prepared by the chef and owner Jonas Bokedal.
"The restaurant is both mine and my wife Karin's. Together, we bought a former candy shop and renovated it. It's our dream come true. I've cooked ever since I can remember," says Jonas. At first, he worked at the restaurant by himself, conducting a 'one-man show' from start to finish – an unusual undertaking in the restaurant world, especially in Sweden. But today he has teamed up with sous-chef Edvin Dahne.
The food concept behind Nana Omakase "revolves around three main principles: simplicity, the aesthetic and the idea that every ingredient must be high-quality and taste as it should naturally, not processed or treated too much."
A dinner at Nana Omakase is slow-paced, lasting about three hours. It's a dining experience you'll never forget: the whole menu is based on high-quality, raw products – "the best you can find both in Sweden and Japan, according to the seasons" – combined into simple, tasteful dishes and paired with high-end French wines. Don't be surprised if, at the end, you're asked about your experience; Jonas loves to cook dishes that makes guests feel good, and the 'gastronomic treat' served at Nana combines the chef's choices with suggestions and feedback from the guests.
Though the exquisite menu incorporates elements of improvisation, those eager to enjoy the Swedish-meets-Japanese-meets-French cuisine would be wise to plan in advance due to high demand. Tables can be booked on the restaurant's website. Nana Omakase is a social space, where you're free to chat with your friends and neighbours, or to enjoy the stunning menu in peace. One thing's for sure: high-level cuisine and a beautiful environment are the cornerstones of the experience.
Web: www.nanaomakase.com Facebook: nanaomakase Instagram: @nanaomakase
Subscribe to Our Newsletter
Receive our monthly newsletter by email