Narr Chocolate: Chocolate lovers, unite!
By Nina Bressler | Photos: Narr Chocolate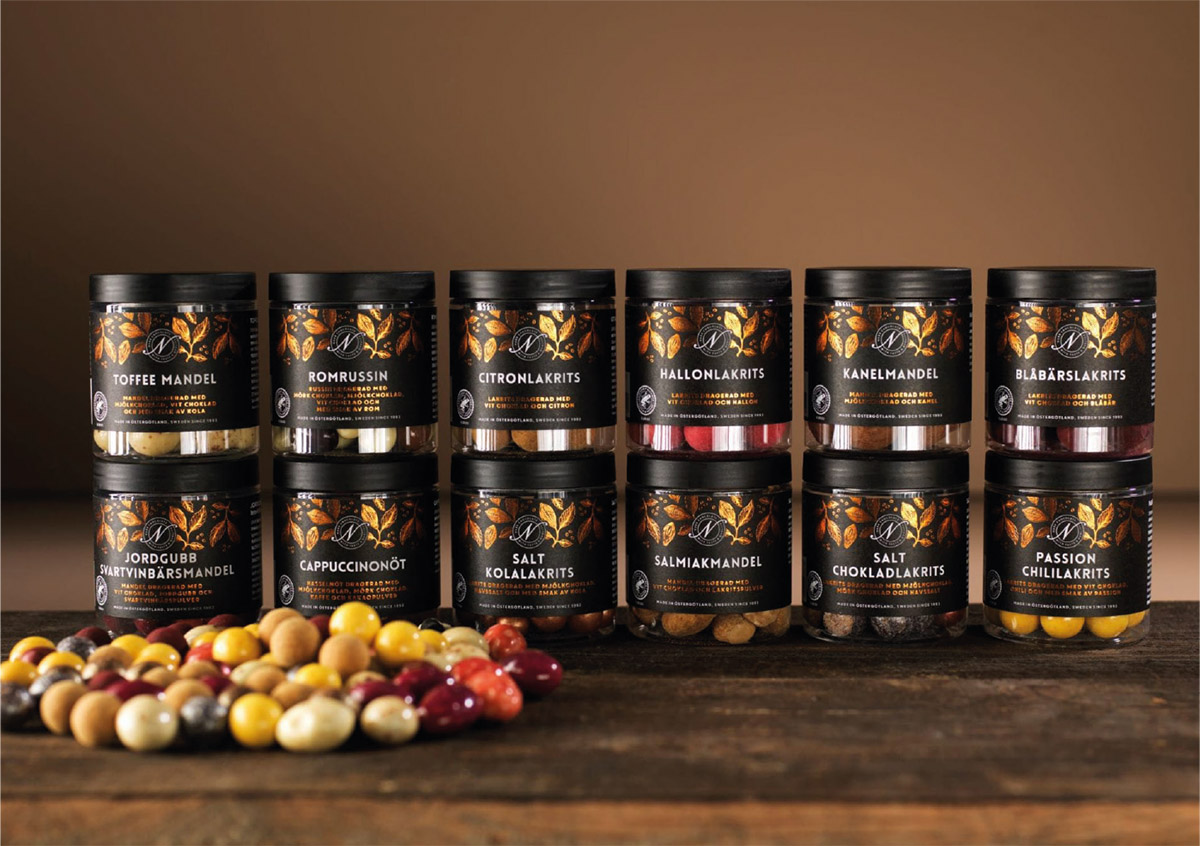 Can't get enough of the sweet stuff? In constant search of new, exciting flavour combinations? Looking for top quality? You've come to the right place. Narr Chocolate is the Swedish brand that creates chocolate-covered yumminess sold to retailers, as well as in their shop and online.
The company, founded in 1993, is a family affair through and through. Roger Jonsson is in charge of the business together with his wife Anne-Lie and their two children, Natalie and Robin. The production, as well as their shop, is located along the highway E4, in Ödeshög, not far from the birthplace of the candy cane, Gränna – and perfect for the sweet tooth while on the road.
"We put an enormous effort into creating a product of the highest quality. We care deeply about the ingredients, the flavour combinations, and we want our selection to mirror that. After many years in the business, we know the craft well and take great pride in our final product, which we believe is why customers come back time after time," says Jonsson.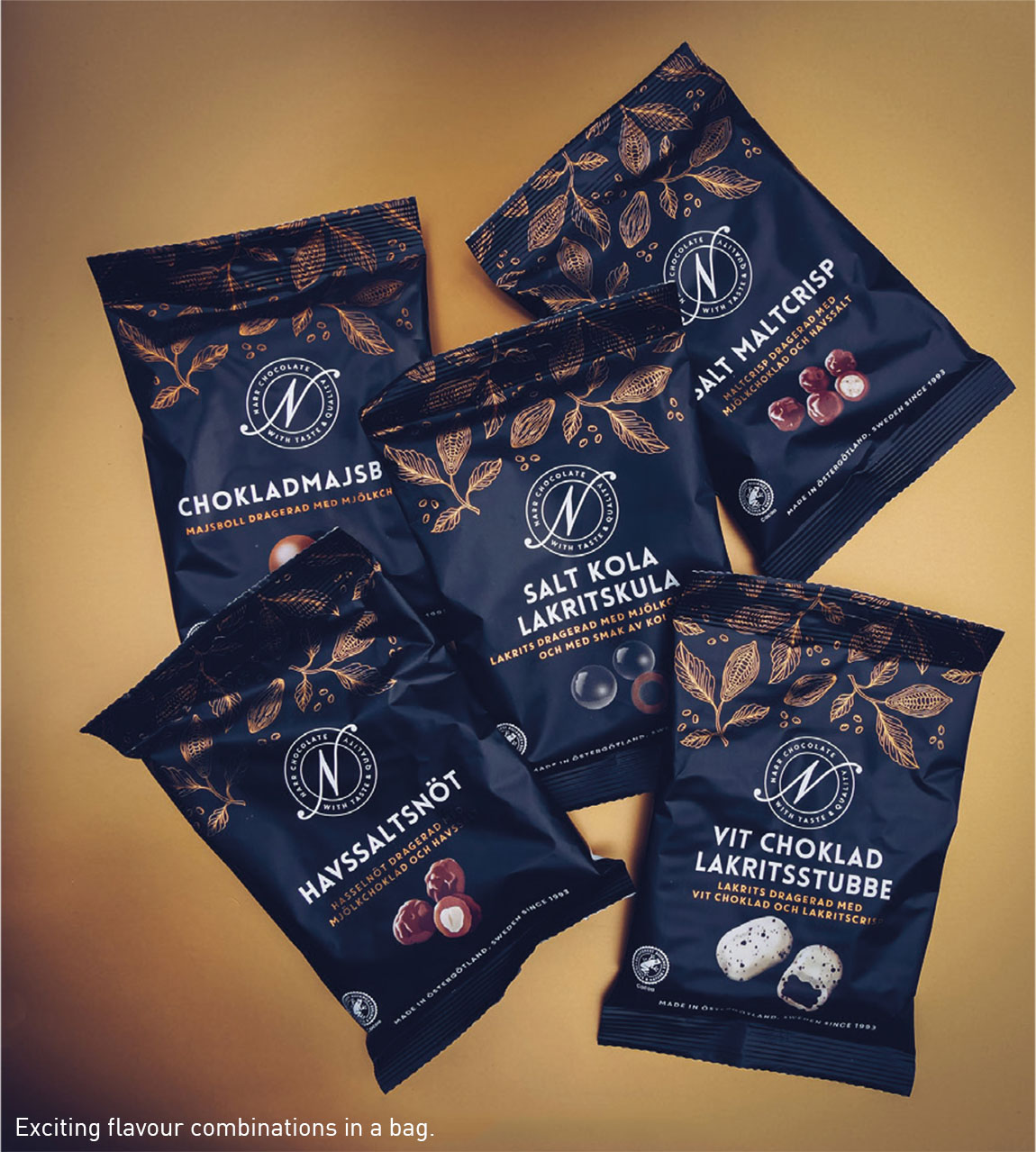 Every day, an average of nine tonnes of chocolate-covered liquorice, fruit, puffed corn and nuts in different shapes are being produced inside the Narr facilities and shipped to customers throughout Sweden, the rest of the Nordics, and increasingly also to the rest of Europe. Having started by only selling their goods to resellers, the brand's evolution into a physical and online shop reflects a steadily increasing demand, and the company is gearing up to fulfil the need. Among the examples of how they plan to tackle the surging sweet cravings are an extension to the existing premises, which is set to be realised within the next two years; an extended assortment of sweets on the drawing board; and a selection of chocolates being introduced to primarily Swedish food shops and supermarkets.
For now, have your pick between the blueberry-flavoured, chocolate-covered liquorice; the cinnamon chocolate-covered almond; passionfruit and chili liquorice; liquorice covered in white chocolate; or perhaps something else from the collection, which consists of more than 60 different delicious combinations – enough to satisfy even the most insatiable of chocolate lovers.
Web: www.narrchocolate.se Facebook: Narr Konfektyr Instagram: @narrchocolateshop
Subscribe to Our Newsletter
Receive our monthly newsletter by email