New Nordic Cuisine: local gastronomy that reveals our identity
Text: Stephanie Brink Harck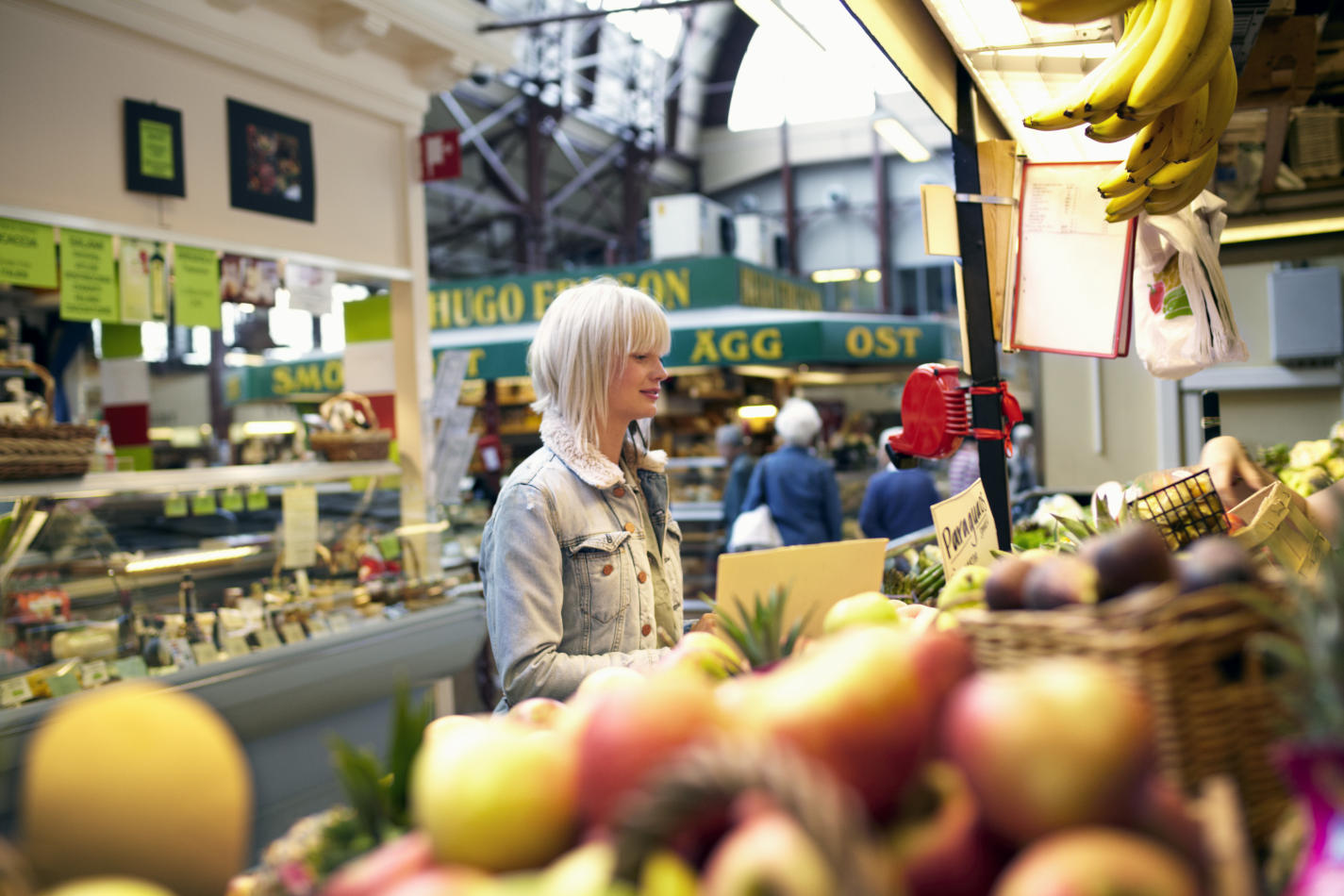 In the last ten years, a new culinary movement has spread through the world's top kitchens. And this time it is not the usual suspects of Spain, France or Italy that can claim this taste trend, but Copenhagen, Stockholm and places as far north as Lapland.
Experiencing its very own neo-renaissance, New Nordic Cuisine has been making something of a comeback in recent years, the catalyst of which was the increasing popularity of a restaurant on the waterfront of Denmark, Christianshavn. The restaurant, called Noma, is a contraction of Nordic mad ('mad' being Danish for food). With panache and inventive thinking, this exclusive restaurant was built with the intention of reinventing Nordic cuisine, with the partnership of founder and Danish chef Claus Meyer and René Redzepi at its core.
Their motivation? A simple belief that Scandinavians had become too fond of foreign, 'exotic' food. Of course, it is hardly surprising in a globalised world where a cornucopia of culinary cultures can be sampled in one city street. And honestly, who does not enjoy a big, juicy American burger or a mouth-watering Spanish tapas dish with honeydew melon? However, the flipside of the coin, according to Claus Meyer, is that Scandinavians have forgotten about the wonders of the ingredients from their own home soil and what traditional Nordic food looked and, more importantly, tasted like.
To combat this, in November 2004, Claus Meyer and the Nordic Council of Ministers initiated a gathering of representatives of Nordic gastronomy. A number of top chefs, food writers and other culinary professionals from all over Scandinavia met to discuss what would be the best way to breathe new life into traditional and regional dishes. The result was the New Nordic Food Manifesto.
Nordic cuisine – say what?
The manifesto consisted of ten points expressing the values on which a New Nordic Cuisine must be based if it was to make its mark on the world by virtue of its flavours and identity. One of the key points was to cook using ingredients with characteristics particular to the Nordic climate. Together, the ten points described New Nordic as an everyday cuisine that could inspire people in the northern hemisphere to eat both locally and seasonally, celebrating tradition while eating food from your own back garden.
Yet despite this newfound patriotism for Nordic food, it does not mean food from other parts of the world should be opposed. Rather, it is about valuing local traditions from all the corners of the world, which is why old grain, Jerusalem artichokes and a wide selection of cabbage have found their way to the shelves in most Scandinavian supermarkets.
A plate of insects, please
The above philosophy very much pleases Jonas Astrup Pedersen, product development manager at the Nordic Food Lab in Copenhagen. "Food and identity are inseparable. Dealing with gastronomy as a consequence of the surrounding geography and the cultural history that has characterised the region through the ages – which New Nordic Cuisine does – is the same as trying to understand where we come from, what has shaped us, and who we want to become in the future," he explains. "For that exact reason, I really want to exploit the edible potential of Scandinavia." He and his colleagues therefore experiment with deliciousness and diversity for every single dish. So far this has, among other things, resulted in research into edible insects, vegetables, giblets and fish sauces.
Pederson certainly had an appetite for it. "We have experimented with a lot of things. One of the things that surprised me was insects and jellyfish. It might not sound like it, but it really tastes delicious."
Scandinavian food on the world map
Fortunately, other countries can stomach it too. Insects may not be their favourite dish, but New Nordic Cuisine is definitely growing in popularity. Noma, for example, has won the title Best Restaurant in the World, not once, but four times, in 2010, 2011, 2012 and 2014. And Noma is not the only restaurant run by a New Nordic Cuisine pioneer collecting prizes and awards.
The New York Times wrote in 2011 about the increasing popularity of Scandinavian food that "no one saw coming". Impressed, they added: "The movement already includes chefs in Helsinki and Stockholm, farmers in Sweden's remote Scandinavian mountains and hunters in Lapland, where some of the most brilliant chefs in the world recently feasted on smoked reindeer, ash-roasted beets and bear-leg broth."
A new Michelin guide, something that may well pave the way for Nordic Cuisine in the future, has also been approved for the best restaurants in the north, adding substance and a sense of being part of history. It is a paramount stamp of approval.
What does the future look like?
Despite the popularity and increasing availability of these recently rediscovered Nordic ingredients, many of them still only exist, for the most part, on restaurant menus. According to sociological research by Arun Micheelsen, PhD student at the research centre OPUS in Denmark, it is not that Scandinavians do not like the food or do not want to cook it; they just want to eat a burger every once in a while too. "Up to a third of the participants in our study changed the recipes for New Nordic Cuisine even though they were given the ingredients in advance and told to follow the recipes. They still made a sauce just because it 'suited the dish'," Micheelsen said in 2013.
Does this mean that New Nordic Food will not have the impact on society that researchers and Claus Meyer hoped for? "Nordic Cuisine is not just about cooking according to old recipes," says Pederson. "It is about developing and adapting the cuisine to the times we live in. As long as culture and traditions are passed on, Nordic Food will live on."
The New Nordic Cuisine Manifesto: 1. To express the purity, freshness, simplicity and ethics we wish to associate to our region 2. To reflect the changes of the seasons in the meal we make 3. To base our cooking on ingredients and produce whose characteristics are particularly in our climates, landscapes and waters 4. To combine the demand for good taste with modern knowledge of health and well-being 5. To promote Nordic products and the variety of Nordic producers – and to spread the word about their underlying cultures 6. To promote animal welfare and a sound production process in our seas, on our farmland and in the wild 7. To develop potentially new applications of traditional Nordic food products 8. To combine the best in Nordic cookery and culinary traditions with impulses from abroad 9. To combine local self-sufficiency with regional sharing of high-quality products 10. To join forces with consumer representatives, other cooking craftsmen, agriculture, fishing, food, retail and wholesale industries, researchers, teachers, politicians and authorities on this project for the benefit and advantage of everyone on the Nordic countries
Subscribe to Our Newsletter
Receive our monthly newsletter by email