Nordisk Brænderi: Bottling adventure
While sitting in an open boat on the Arctic Ocean with slightly cold toes, Anders Bilgram came up with the idea of Nordisk Brænderi: a distillery based in northern Denmark. A decade later, the distillery has won numerous awards, created a wide range of spirits, and continues its adventure.
TEXT: JOSEFINE OLDER STEFFENSEN | PHOTOS : NORDISK BRÆNDERI
"Travelling in the Arctic means you're frequently invited home to people to have a homemade spirit to warm the body and soul. I thought I could do something similar at home, where my wife also had her glass-blowing business. We just needed something to put in the glasses," explains Bilgram.
Today, Nordisk Brænderi produces gin, brandy, rum, whisky, snaps and akvavit. Its range of Nordisk Gin is inspired by Bilgram's travels to the Arctic. "The North Star gin uses herbs and spices from Denmark, Iceland, Greenland and Sweden. It's all the smells and tastes of an Arctic adventure. The Polar Bear gin is named after a polar bear that nearly jumped into our boat," chuckles Bilgram.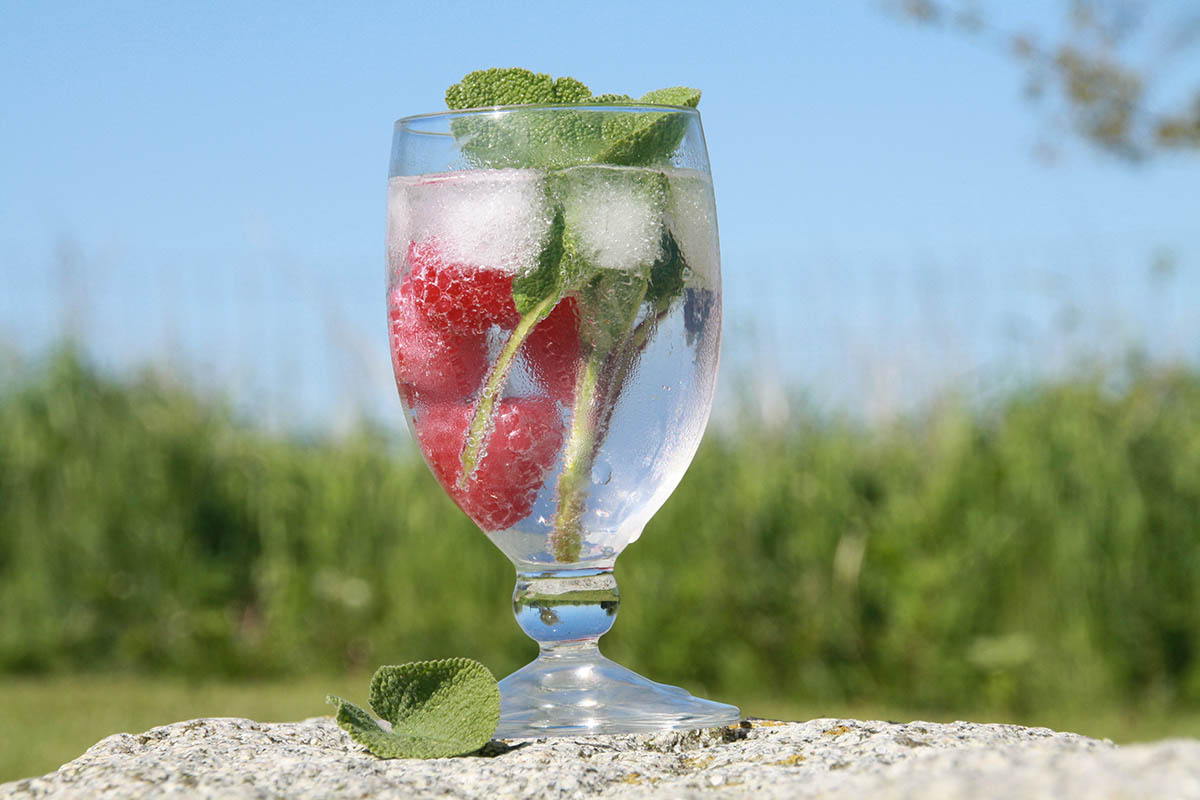 Join the clan
Bilgram wants people to share in the adventure of Nordisk Brænderi and has created Nordisk Klan, a membership scheme allowing people to be spoilt with tastings and one-of-a-kind spirits. "There will also be member events, where we meet up, enjoy great food and try some of the newest and exclusive spirits. You choose when you want to opt in and out, so you're only paying for what you truly want to try and the adventures you want to go on."
Nordisk Brænderi's portfolio includes apple brandy, with apples picked locally by Bilgram's retired banker; vodka with a variety of tastes, including beetroot; and a rum called Wanderum, which has been distilled in Columbia and stored in oak barrels in Denmark, giving it a distinctive taste. Nordisk Brænderi was one of the first to produce a Danish whisky – Special Edition No. 1 – which was launched in 2013. The distillery is also open for tours, and Bilgram does private events that combine tastings with talks about his fascinating adventures.
The family-run distillery has managed to put adventures into bottles, ultimately creating delicious spirits that are sold throughout Denmark and online. They are bound to surprise and delight, whether at the next family gathering or party, or simply during an evening at home, where your toes are kept nice and warm.
Web: nordiskbraenderi.dk
Facebook: nordiskbraenderi
Instagram: @nordiskbraenderi
Subscribe to Our Newsletter
Receive our monthly newsletter by email