Nordsjørittet & Tour des Fjords: Western Norway on two wheels
By Andrea Bærland | Photos: Rune Helliesen
Many people who imagine swishing past views of white sandy beaches, steep hills and cheering crowds by bike, see Italy or southern France before their mind's eye. By joining forces, two of Norway's biggest bicycle races – Nordsjørittet and Tour des Fjords – are on a mission to replace southern Europe with western Norway in the fantasies of both pro and amateur cyclists worldwide.
"In my opinion, both Nordsjørittet and Tour des Fjords offer Norway's most beautiful cycling routes, and encountering the spectacular nature up close like this is really a breathtaking experience," says Siri Ommedal.
Nordsjørittet – a spectacular experience of nature
Ommedal is the race manager for Nordsjørittet, a bicycle race that aims to take the breath away from cyclists of all abilities. "We see that cycling is a huge and increasingly popular sport, and with the slogan 'for most people', we want to lower the threshold many have to overcome before signing up for a race," says Ommedal.
About 500 teams, either private or company-led, as well as individual entries total roughly 12,500 cyclists excited to pedal the 91 kilometres along the western coast from Egersund to Sandnes every year.
Whether the participants choose to race for the competitive aspect or the adventure, Ommedal points out that they are in for a breathtaking experience of nature. Running from the coastal town of Egersund, the cyclists will experience everything from hilly terrain to sandy white beaches, and a substrate of both asphalt and gravel, before they reach their destination.
Something for everyone
To make the race more accessible for beginners and fitness fans alike, Nordsjørittet this year offers both the regular distance and the shorter 45-kilometre route between Nærbø and Sandnes, along with the choice of not being timed. The shorter distance runs within the same route as the main race. "Many have the desire to challenge themselves and try to cycle a race, but lack the stepping stone to aim for in terms of training. We hope to be able to provide them with that goal," says Ommedal.
For youth aged 13 and up, Nordsjørittet also offers a 30-kilometre route between Orre and Sandnes, running within the same roads as both the 91 and 45-kilometre routes.
While the race itself runs on 11 June, Nordsjørittet also arranges events throughout the year in preparation for the big day. These events include an evening with a professional cyclist offering technique advice as well as training sessions in Farsund, Nærbø, Sandnes and Dalane in western Norway. If you are about to make the excuse that bringing your own bike is going to be difficult, the team at Nordsjørittet has already thought about it and offers a variety of transportation packages for bikes as well as bikers. "We can also get participants good deals on accommodation in both Egersund and Sandnes," Ommedal adds.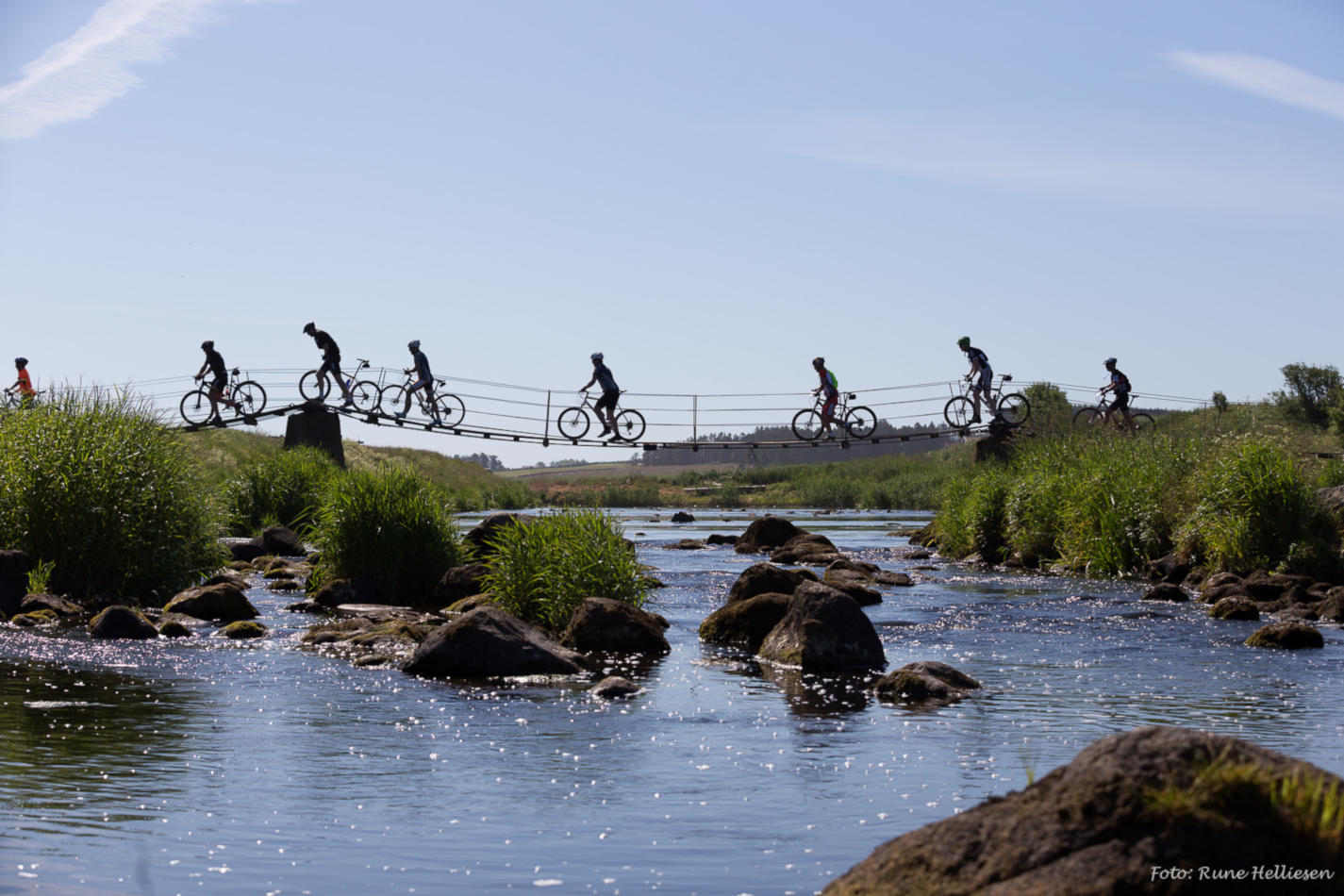 Greeted with open arms
"Throughout the race we have four refreshment stations, but after reaching the finishing line we imagine the participants to be hungry, so a hearty meal will be waiting for them," says Ommedal. But it is not just the promise of something tasty to line their stomachs that should tempt the cyclists to give an extra push towards the end. In Sandnes, the entire town is watching the race on wide TV screens, eagerly waiting to greet the cyclists with open arms when they arrive.
"The atmosphere in Sandnes upon arrival is somewhat similar to the Tour de France: there is music, food and activities for children. The event really gets the entire town on its feet – it is definitely the cherry on top of an overall pretty spectacular experience," Ommedal says.


Tour des Fjords – bringing the world to western Norway
For a century, the place to see and be seen as a pro cyclist or a pro cyclist supporter has been the Tour de France or other similar races in central Europe. However, for the past three years a group of passionate Norwegian cyclists have worked tirelessly to bring the cyclist circuit northwards, to the coast of western Norway.
They have most certainly succeeded: a number of Norway's most famous cyclists, including Alexander Kristoff and Edvald Boasson Hagen and their teams, have taken part in the Tour des Fjords. Last year, even Swiss star cyclist Fabian Cancellara and his team competed on the roads of Rogaland.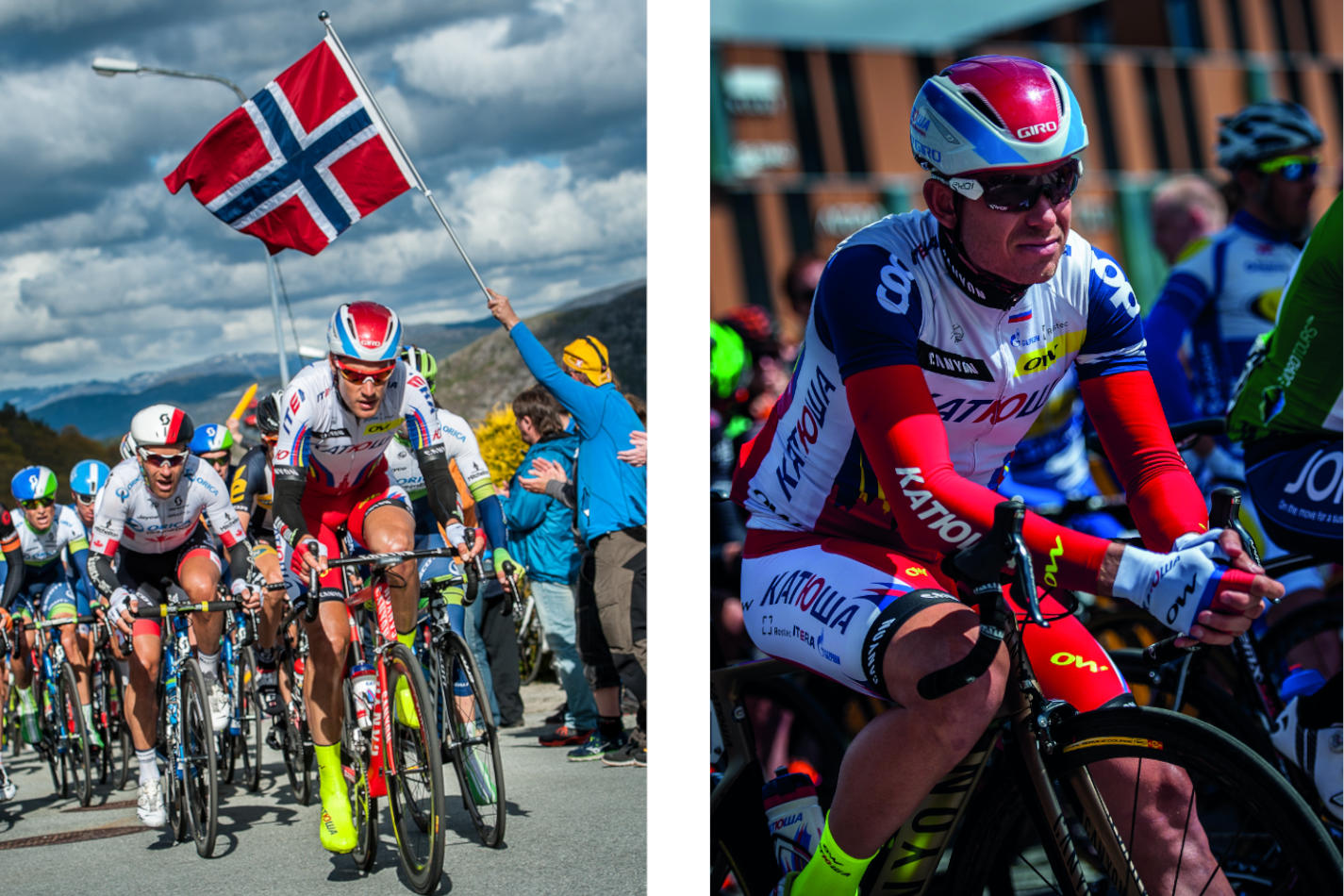 24 pro teams will be invited, five from Norway and 19 from abroad, and race director at the Tour des Fjords, Roy Hegreberg, anticipates the international interest to reach new heights this year. "Ahead of the World Championships held in Bergen in 2017, I expect that many international riders will want to try out western Norwegian roads," he says.
This year the race runs from 31 August to 4 September, starting in Bergen and continuing through Sunnhordland via Hardanger, Ryfylke and Sandnes before the riders reach the finishing line in Stavanger after 950 kilometres. "I am proud that we're able to show off some of the highlights of Norwegian nature along the route, both to the international cyclists and to everyone watching from their living rooms around the world," says Hegreberg.
Tour des Fjords is televised on TV2, one of Norway's largest TV channels, as well as being broadcast to 65 countries on Eurosport.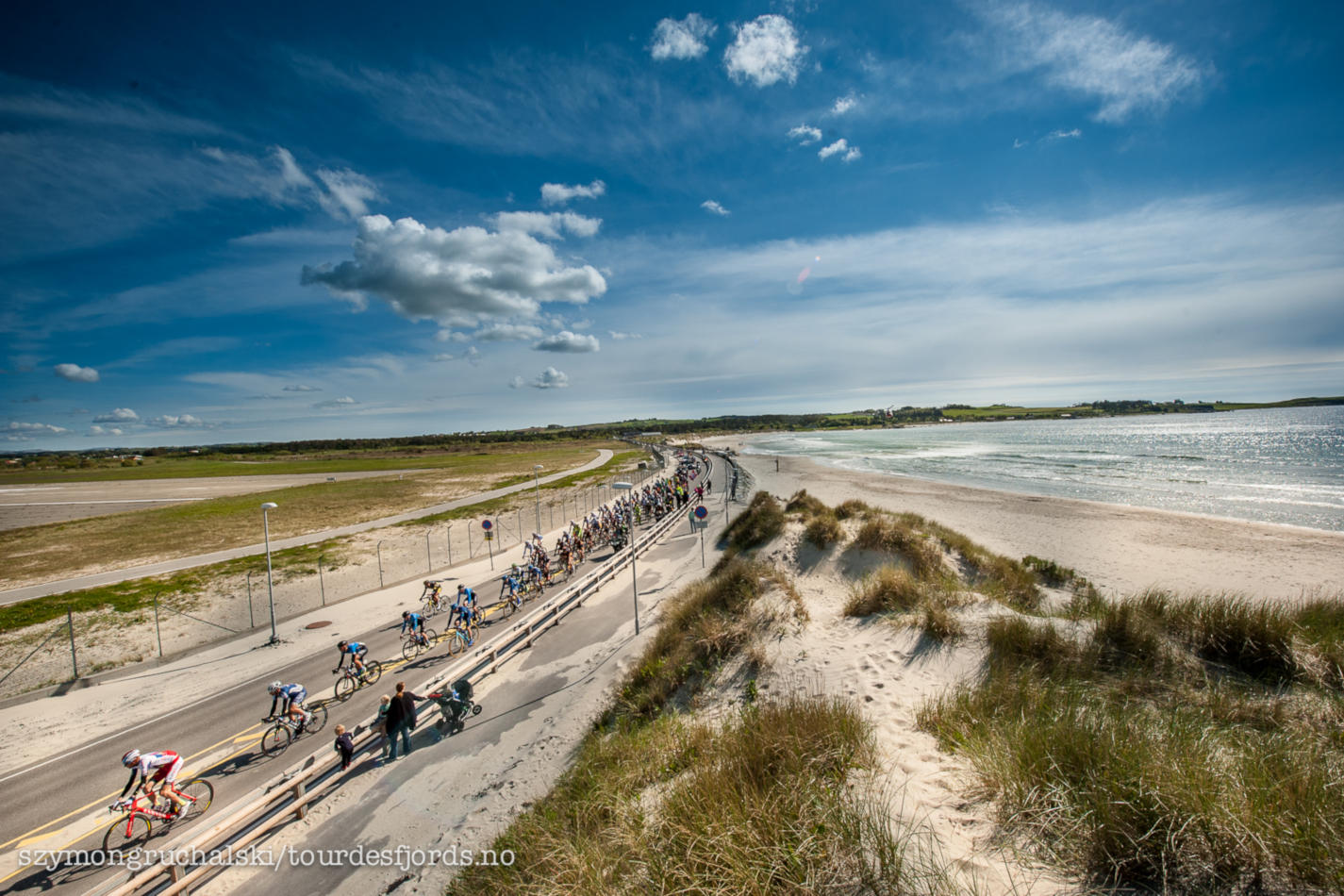 Hegreberg is himself a former professional cyclist, and another aspect of the race which lies close to his heart is giving the Norwegian audience the chance to experience world-class cycling up close. "It is such a thrill to see how the race engages the locals," he enthuses. "Everywhere along the route people have dressed up in costumes and brought out their flags to cheer the cyclists on. There's great enthusiasm, just like in the south of France!"
Giving the people of western Norway a festive event is also an important aspect of the Tours des Fjords. "In all the towns we visit we arrange short and free children's races for children aged two to 12 – that's ten kid's races in total," Hegreberg says. "And at each finishing line there's an entertainment area with food stalls, music, people wearing bunad, veteran cars or other fun activities. It's a great way for us to showcase Norwegian culture and give the locals a party."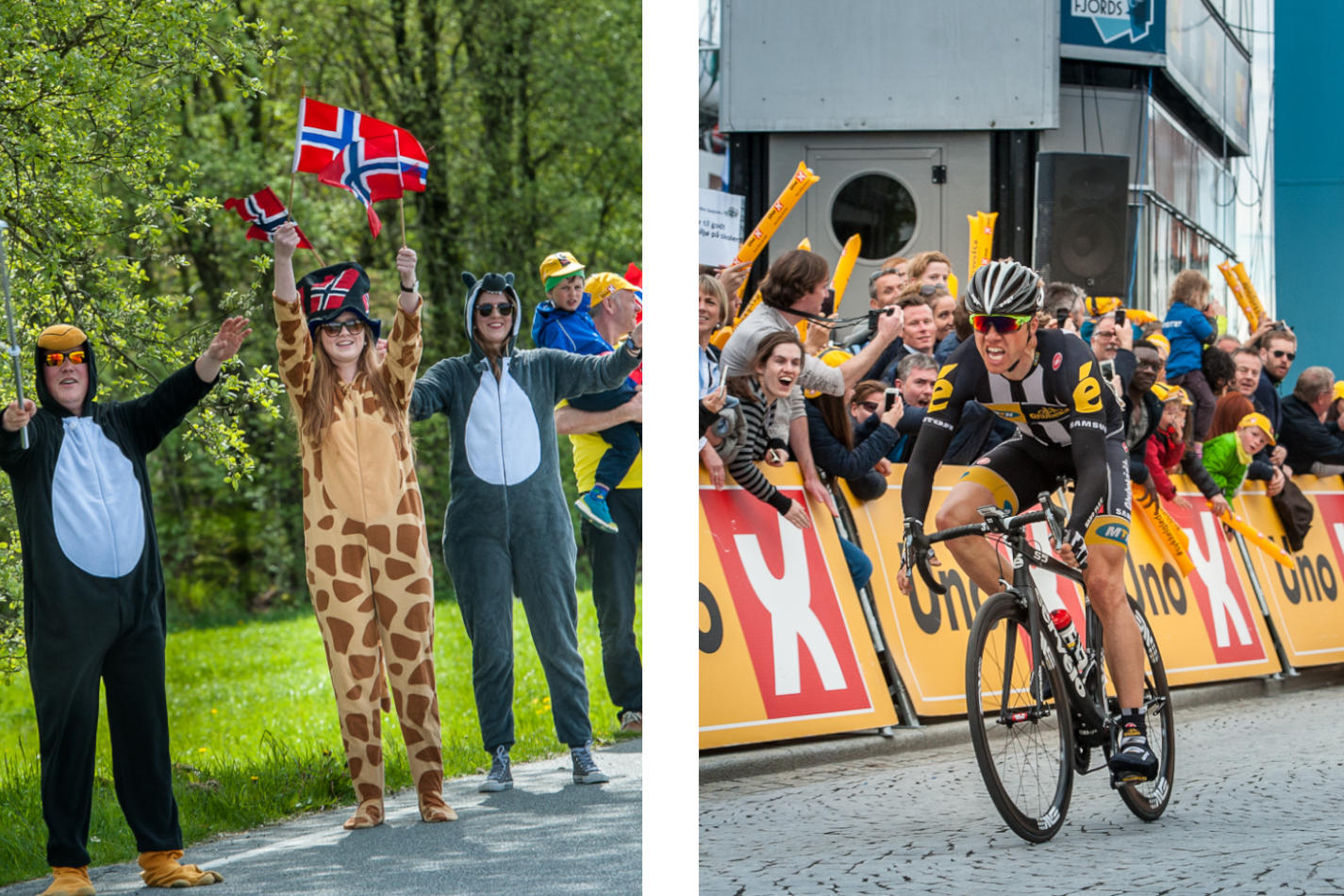 Sharing a track with the stars
If participating in Nordsjørittet in June leaves you wanting even more of those western Norwegian roads, then do not slack off on the training over the summer. For those wanting more than joining the finishing line party, the Tour des Fjords Classic is a race suitable for exercising cyclists along the same topographical landscape and routes as those cycled by the pros of the Tour des Fjords.
The Tour des Fjords Classic racers have the choice between following the tracks of their role models in routes measuring 50 or 110 kilometres. "I am really happy that the team behind Nordsjørittet has taken it upon themselves to run and improve the Tour des Fjords Classic even further. They have a wealth of experience in arranging these kinds of races," says Hegreberg.
This year, the Tour des Fjords Classic will run on Saturday 3 September. Moving the race one day earlier is a measure both Hegreberg and Ommedal believe will boost the good atmosphere even further. "It makes the Classic more integrated into the entire event, rather than having it on the last day. It also gives the Classic riders the opportunity to join the festivities on the last day and celebrate their heroes. Because above all, cycling is a social sport!" Hegreberg concludes with a smile.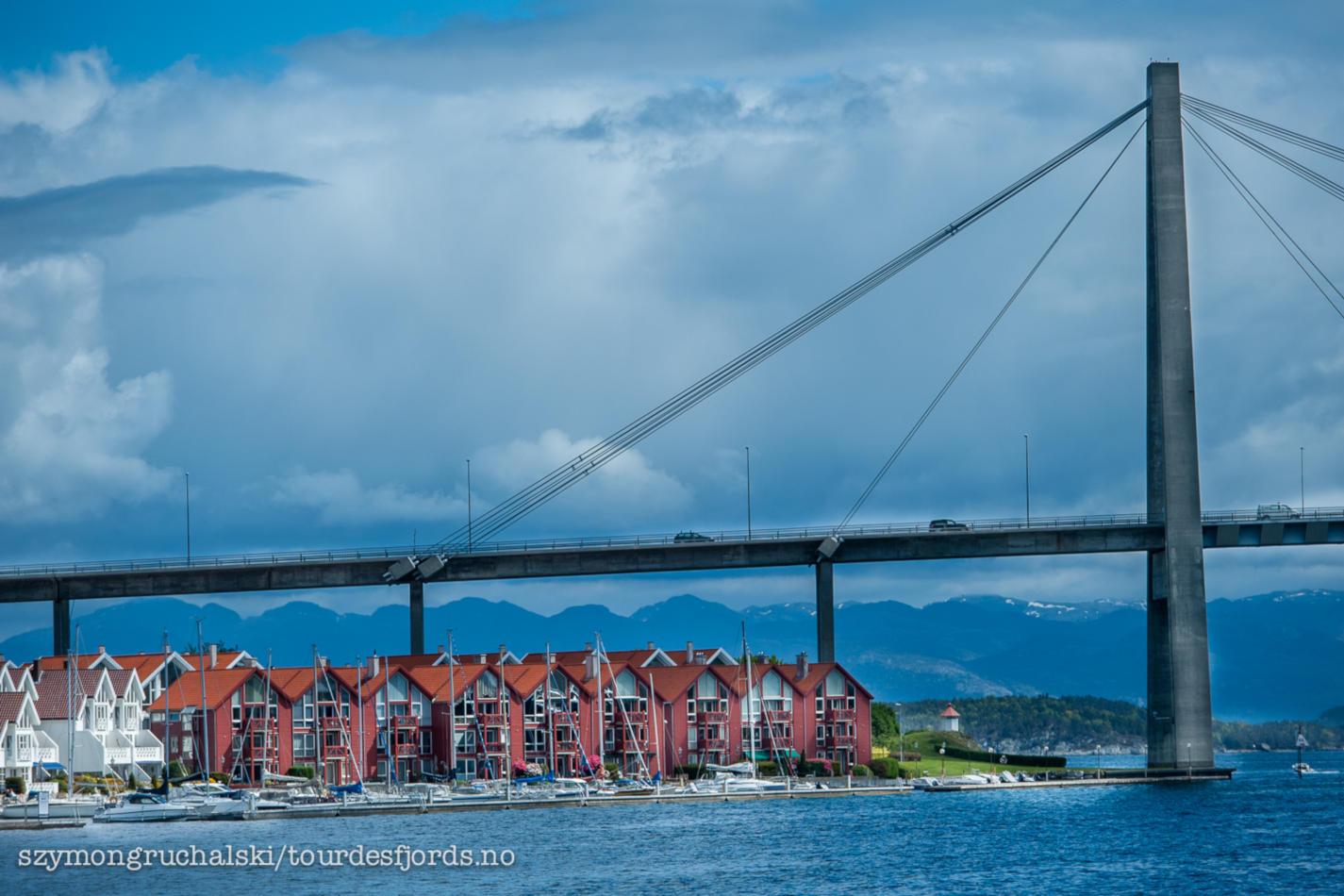 For more information and registration, please visit: www.nordsjorittet.no www.tourdesfjords.no
Subscribe to Our Newsletter
Receive our monthly newsletter by email