Norrtelje Brenneri – Organic spirits from the heart of Roslagen
Text: Emma Rödin | Photos © Samuel Olofsson | Roine Karlsson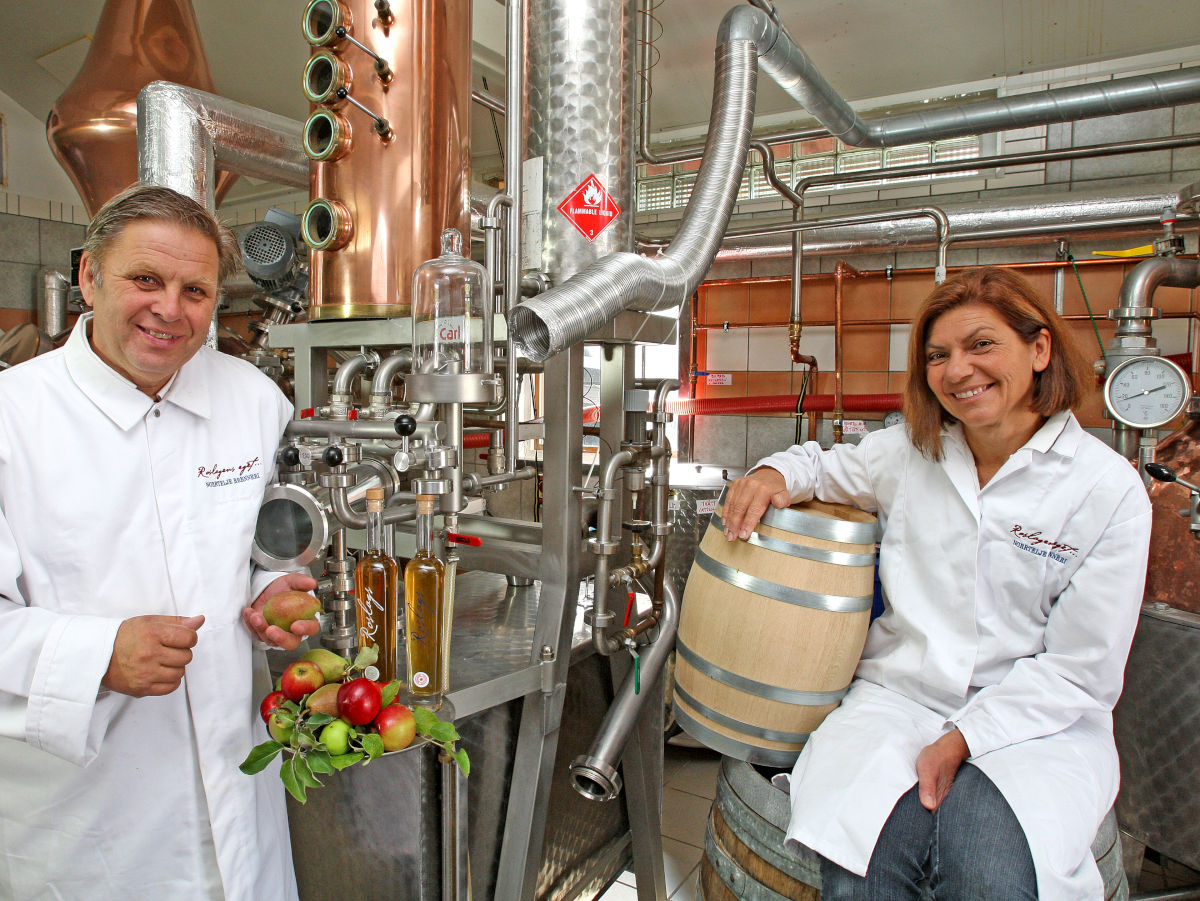 The Roslagen archipelago has more to offer than just charming skerries and islands. At its heart sits Norrtelje Brenneri, the award-winning distillery whose hand-crafted spirits have earned them recognition beyond the nation's borders.
Husband and wife Richard Jansson and Kristina Anerfält-Jansson established Norrtelje Brenneri in 2001 on land historically farmed on by five family generations. But rather than follow in the footsteps of their relatives, the couple ventured into the art of distillation. 18 years on, the duo has learnt to master the craft of creating fruit and berries-based spirits as well as making whisky, gin, aquavit, schnapps and punsch. Co-founder Jansson describes the experience as "rewarding but tough", adding that it takes a great deal of vision and persistence to succeed.
Although Norrtelje Brenneri is limited in size, the products are anything but. Ingredients come from the farm itself or from carefully selected fruit and berry producers in Sweden and Finland, often including berries of rowan and sea buckthorn. The product range comprises, among other things, Roslagswhisky, Roslagsgin, Roslagspunsch and the renowned Bellmanpunsch. The latter is aged in an oak barrel from the late 1800s, which was originally filled with arrack and stored in the basement of Stockholm's Royal Palace for many years. "It's Swedish history in a bottle," says Jansson.
The range of products can be found in selected Systembolaget shops, at Stockholm, Gothenburg and Malmö airports, and on various cruise lines. The slightly more curious customer can also enjoy a visit to the distillery with the opportunity to have a drink and a bite to eat in the glassed-in hay barn – soaking up the real taste of Roslagen.
Subscribe to Our Newsletter
Receive our monthly newsletter by email