Nynäshamns Ångbryggeri: Swedish craft beer pioneers
By Malin Norman | Photos: Nynäshamns Ångbryggeri
N ynäshamns Ångbryggeri was one of the first craft beer breweries in Sweden. Brewing classic beers such as Bedarö Bitter and Landsort Lager, it grew a big group of fans. And this quality-focused brewery is still gaining ground with its award-winning beers.
Set up in 1997, Nynäshamns Ångbryggeri was a pioneer within Swedish beer culture. At that time, there were only ten breweries in the country, including the large-scale producers. These days, there are around 400. "Back in the day, it wasn't cool to be a brewer," smiles Marcus Wärme, marketing manager. "Brewers were considered weird oddballs and clients were not interested in having a variety of beers. Now it's very different, and even the smallest pizza place wants at least five or six different beers on tap."
It all started with a members-only beer club known as Hagges Bärsklubb, set up by a group of friends with a common interest in tasty beers. They met up once a month, and eventually the group's joint passion for beer developed into a pub with hundreds of beers for around 1,000 members. Four of the core members began brewing together and launched their first beer. More than 20 years later, the founders Lasse Ericsson, Tony Magnusson, Cribba Johansson and Pelle Hedlund are still very much part of Nynäshamns Ångbryggeri.
"It wasn't easy to become a brewer back then, and there were plenty of challenges," reflects Wärme. "For instance, getting a permit to brew was difficult, and suppliers were not used to a microbrewery's small quantity of ingredients." Thomas Hansen, CEO, was also involved in the brewery from the start, and agrees. "Everything was suited to large-scale producers back then, from equipment to ingredients and how to sell beer," he says. "Also, communication was an interesting challenge. There was no internet and we had to contact suppliers via fax. These days, you can Google how to make beer, find cheap equipment from abroad and be up and running fairly quickly."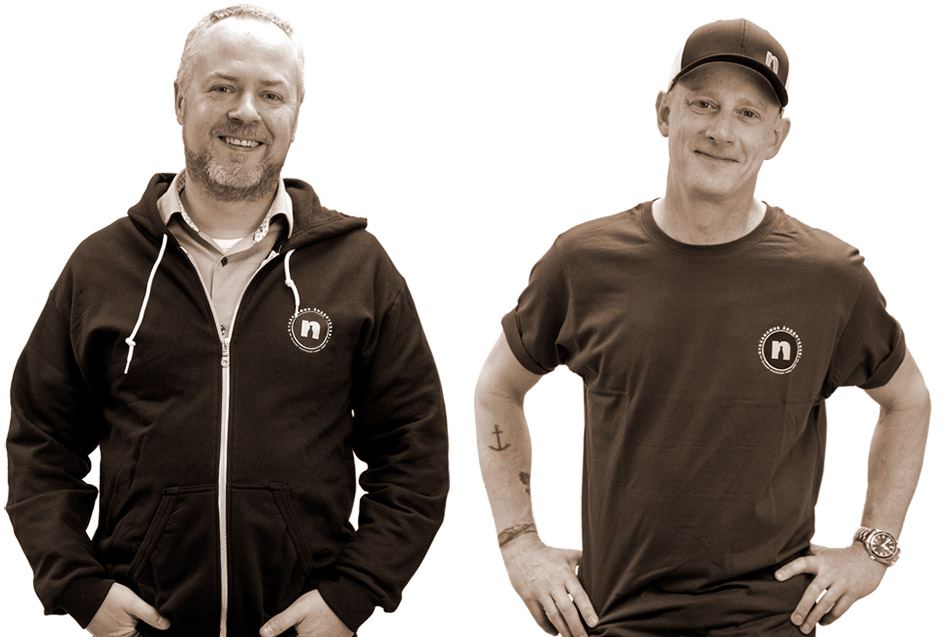 From Bedarö Bitter to Landsort Lager
Bedarö Bitter was the first beer produced by the brewers. "It's a cross-over English Bitter with American hops, something that was considered an extreme beer at that time," laughs Wärme. "Nobody was prepared for it back then. What was seen as an extremely bitter beer is now viewed as a well-balanced Swedish classic. Consumers nowadays have a more developed palate and expectations are different than 20 years ago."
Despite being so unusual compared to other beers on the market, Bedarö Bitter gained a growing group of fans and was eventually included in the standard range of beers at Systembolaget, where it became a best-seller. In the early 2000s, the brewers made Landsort Lager, which was well-received by customers and also made the same journey onto the Systembolaget shelves.
In addition to these classics are other outstanding beers, such as Indianviken Pale Ale and Brännskär Brown Ale, as well as different lagers. Around 2008, the brewers also made a Barley Wine, which is released once a year in November. At 9.1 per cent, this is perfect as a winter warmer. It was awarded Best Barley Wine at the World Beer Awards in 2011, and has become somewhat of a collectors' item. There is also a limited-edition barrel-aged version for spring-time.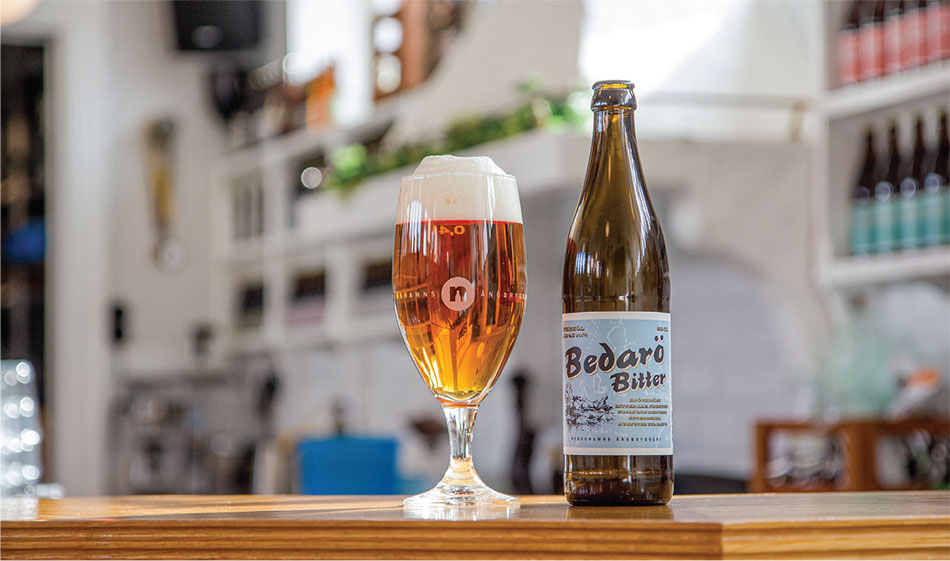 Collaborations and new beer launches
The brewery has grown slowly over the past 23 years. Last year, Nynäshamns Ångbryggeri produced around 900,000 litres of beer. "Slow and steady is how we do it," confirms Hansen. "A company and its staff should be able to grow organically, with time to mature in the task at hand. That's why we take it one step at a time." Wärme agrees: "We try not to be too anxious, so we don't brew trendy and experimental beers. Instead, we focus on quality and continue to do what we do best. One part of our quality work is a well-developed lab, which has become an important competitive advantage."
Nynäshamns Ångbryggeri sometimes collaborates with other breweries, such as Ska Brewing in Colorado, USA, and Magic Rock Brewing in the UK. "It's fun to brew together, and we learn a lot every time," says Wärme. "It usually works really well as we're similar types of people."
In April, another new beer will be released: Ankarudden Aussie Pale Ale. "Our Australian brewer, Andrew, has created a beer with Australian hops," Wärme explains. "It's a bit like an IPA but lighter. This is something that was missing in our portfolio, so we're really happy." They have also started brewing Belgian-style beers, with a triple launched last summer and both a double and a quadruple coming later this spring.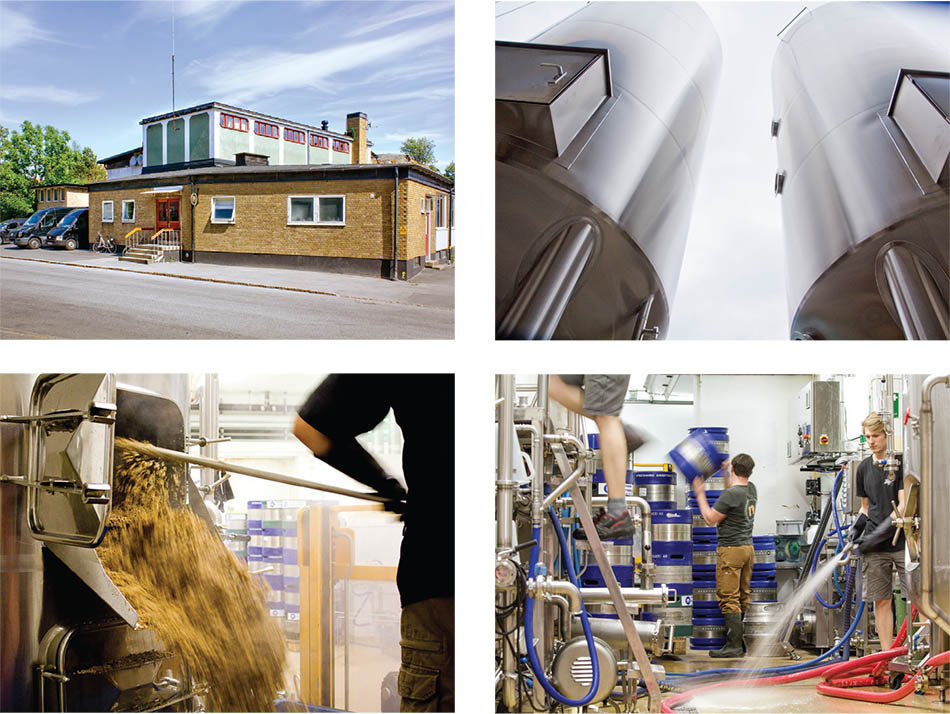 Web: nyab.se Instagram: @nynashamns_angbryggeri
Subscribe to Our Newsletter
Receive our monthly newsletter by email