Odd Island Brewing – From heavy metal to food and beer
Text: Malin Norman | Photos © Jonas Eklöf, Jens Production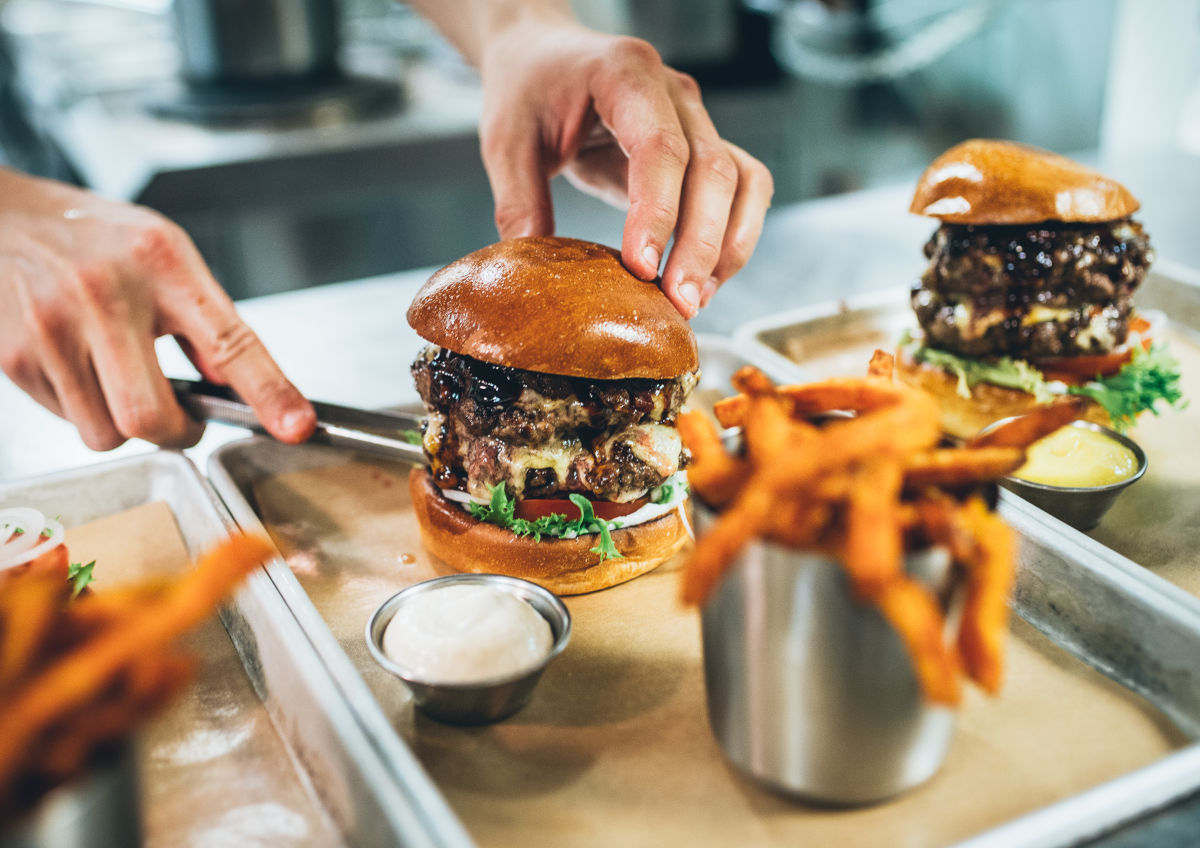 The journey from musicians in one of Sweden's biggest rock bands to brewers and restaurateurs may not be as unusual as one might think. According to the founders of Odd Island Brewing, it is all about passion for craftsmanship and teamwork.
Founded in 2016, the small microbrewery Odd Island Brewing on the west coast of Sweden is run by Daniel Svensson and Peter Iwers, both former members of the famous heavy metal band In Flames. Having spent some 20 years touring the world with the band, drummer Svensson and bass player Iwers left to start their own brewery.
"During our time in the band, we travelled around the world and had the chance to try many different types of beer at microbreweries, especially in the US," recalls Iwers. "The American craft beer scene was a great inspiration for us, and when we started Odd Island Brewing, we combined it with our passion for craftsmanship and an ability to cooperate as tight bandmates in a touring rock band. When you think about it, brewing beer is not that different from producing music."
Beers for the people
The Gothenburg-based brewery produces bottles and delivers the type of beers that the brewers like to drink themselves: accessible yet tasty. "Basically, we wanted to introduce craft beer for the people. There are so many different types of beer on the market now, and we strongly believe that craft beer doesn't have to be too complicated. Our low-alcohol beer, Folkale, is a perfect example of this, and you'll find it in grocery stores."
The customers responded well to the musicians-turned-brewers. The biggest hit is Odd Island Brewing's first commercially produced beer, Citrauvin, an American Pale Ale with hints of grapefruit, citrus and pine. Another favourite is Västkustpilsner, a German-style Pilsner, and in February a new Session IPA will be introduced. "We have always been challenging each other in whatever we do to get better. In the brewery, we are constantly experimenting in making other types of beer, such as sours and more robust stouts and porters."


Sweden's best burger
Iwers also runs restaurant 2112 together with Björn Gelotte, lead guitarist from In Flames. While on tour in 2010, the idea to start a restaurant and bar came up. Just a year later, the new venue opened and was named Sweden's Best Burger in the White Guide. "The idea was to serve gourmet burgers made of the best produce. As the beer interest was huge, we also wanted to have lots of different beers on offer – now we have over 100 types in the bar," says Iwers, adding that this is a hang-out for people with rock at heart indeed, but foremost a place where everyone is welcome. "As rockers, we are used to being seen as outsiders and judged by our looks. At 2112, people should feel at home. You will see guys in heavy metal denim jackets mixed with office workers and women on a night out."
In their book, Restaurant 2112: A Tale of Meat and Metal, Iwers and Gelotte join forces with journalist Mattias Lindeblad to share a unique sneak peek into the life of a touring heavy metal band as well as fantastic recipes from their private collections, and favourites from the 2112 menu, of course. Guests in the restaurant can also buy their tasty sauces – Mango Habanero, for instance – to bring home.
New facilities in Lindome
For the first few years, the brewery was located in Fjärås outside Gothenburg, but as of this year, it has relocated to new facilities in nearby Lindome, moving from 40,000 litres per year to an impressive 150,000 to 200,000 litres per year, and with room for further expansion also internationally. The brewery is launching new collaborations with other breweries and limited-edition beers, including a summer ale, as well as looking to open its own taproom. Odd Island Brewing is undoubtedly taking its brewing to the next level.
Iwers highlights the importance of fulfilling one's dreams, such as starting a rock band or a brewery. "If you have the urge for adventure and want to do something different, do it regardless of what other people are saying. In the band, all of us went from a place of resilience at first to becoming one of Sweden's biggest rock bands. There's no point in listening to negative people – you can become whatever you want."

Subscribe to Our Newsletter
Receive our monthly newsletter by email