På Kornet: Welcome to Stavanger's cosiest cellar
Text: Ingrid Opstad | Photos © På Kornet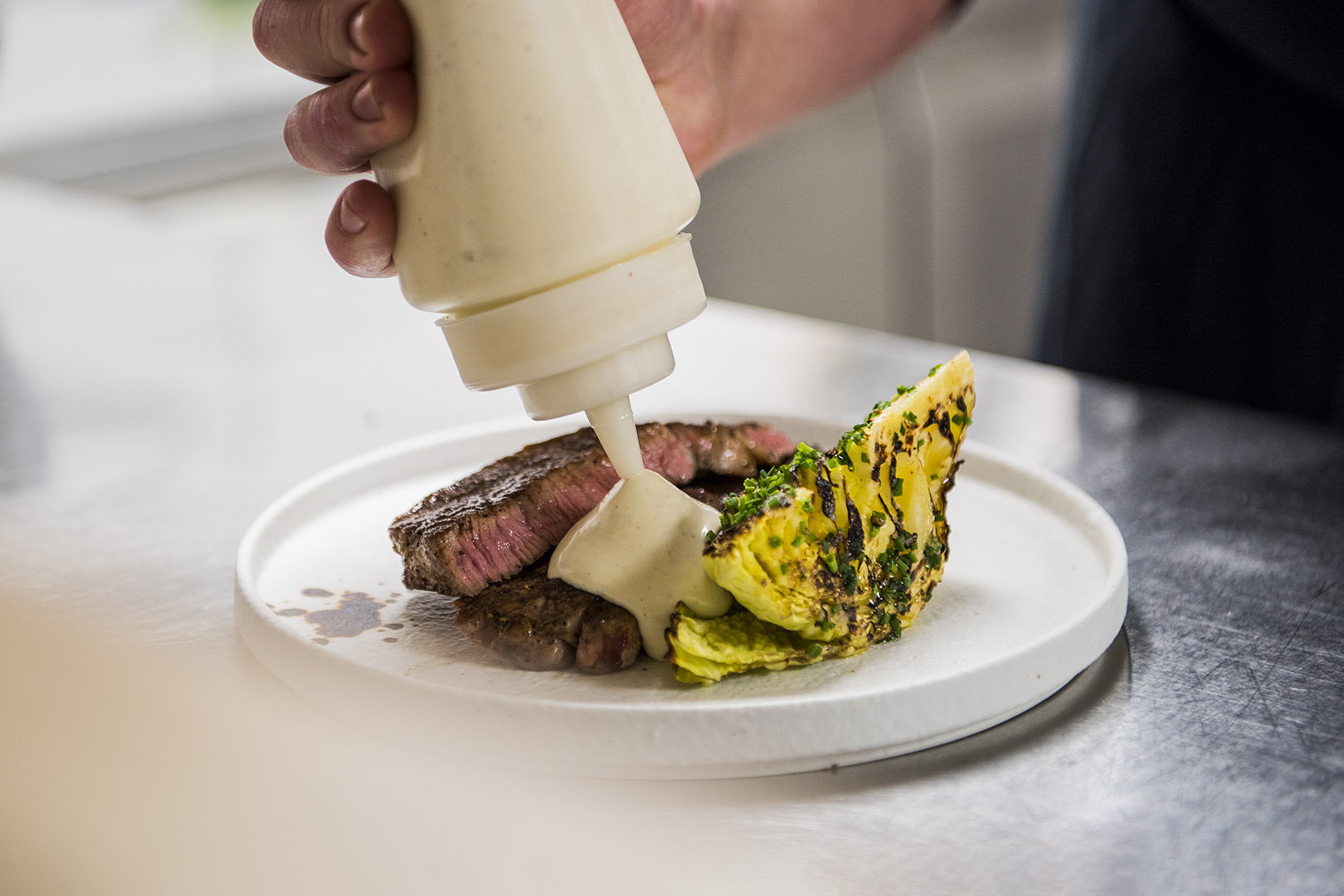 When you visit På Kornet, you will find a great selection of craft beer and a food menu in constant reinvention. This homely, cosy gastro pub in the heart of Stavanger city centre is unpretentious and quality-conscious, focusing on sharing exciting, new flavours with its visitors.
"We are simply Stavanger's cosiest cellar, and our aim is that everyone should feel at home with us," says manager Rebecca Haziraj. Here, below ground level in Øvre Holmegate, in a basement with brown brick walls, archways, retro decor and candlelight, visitors are met with a lovely, warm atmosphere. "The interior style is a mixture of Copenhagen and a typical Norwegian grandmother's living room, and all our decor and wall art is bought from second-hand boutiques," she explains. Whether you are having a meal in the intimate restaurant area or enjoying a beer at the bar, the staff is determined to make you feel as relaxed as you would in your own home.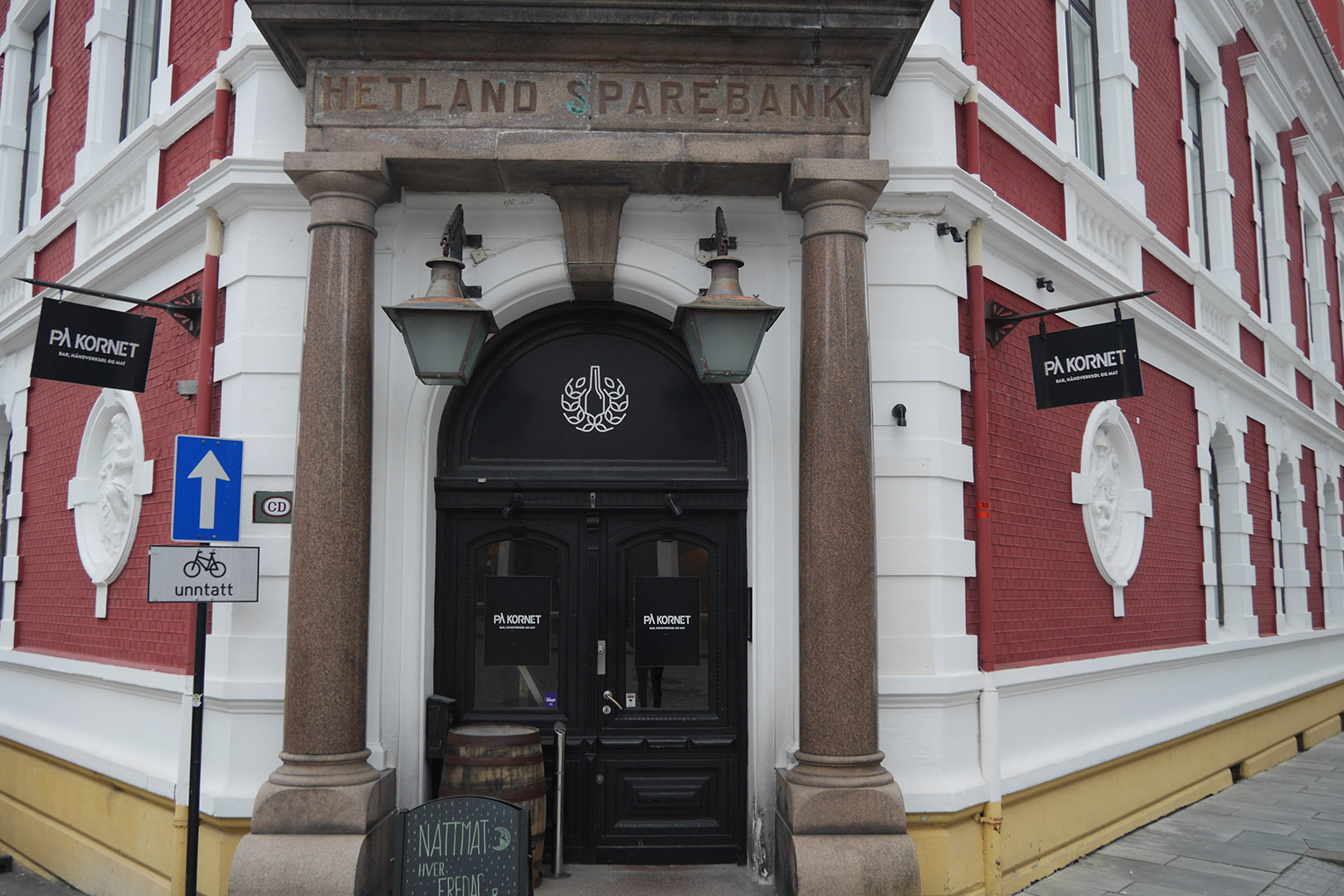 Focus on craft beer
På Kornet opened its doors in 2017, and has since become an important and popular part of the city's nightlife. "We started with the goal of being the city's best beer place, aiming to present new beer while also staying true to the traditional styles people already know and love," says owner Helge André Hafstad.
With 20 faucets and over 100 different types of bottled beers, from both local and foreign breweries, as well as wine and spirits, there is something for everyone's palate in this homely cellar. Hafstad has a big passion for and great knowledge of beer and is always on the hunt to discover unknown brands to add to the ever-changing bar list. "We usually have at least one new craft beer on tap each day, so every time you visit there will be something new to try," he says. "We travel and keep updated on the most exciting breweries and trends, and our greatest desire is to share all these exciting flavours with you. But you will of course always find local beer like Lervig and Salikatt Brewery here too."
Asian-inspired food made with Norwegian ingredients
If you are hungry, the kitchen serves a large variety of large and small dishes that fit great alongside the beer. The food is made with Norwegian ingredients with a focus on locally sourced produce as much as possible, and beer is even used in the cooking process of many of the plates. "We take a lot of inspiration from the Asian kitchen, but using our own Norwegian ingredients. There are also custom beer and wine packages to go with the meals for those who want it," says Haziraj.
The 'after work' concept is a great way to get a taste of the bar menu, with a selection of cured meats and cheeses, Korean chicken wings, curry sliders and grilled cabbage, as well as the dessert of the day. On Friday and Saturday nights, the gastro pub serves up delicious 'nattmat', a quick bite Norwegians like to enjoy after a night out or accompanied by beer. "It can be from our menu, or by a guest chef coming in and preparing night food on a specific theme," says Haziraj. Examples of the night-time dishes you can munch on are steamed buns, sandwiches, delicious sausages or Korean fried chicken, to name a few.
Happenings
The gastro pub hosts different events and happenings throughout the year, with everything from brewers' dinners, tastings and fun quiz nights, as well as concerts. It is also possible to book the venue for groups and larger parties. If you want to experience a beer tasting full of excellent craft beer from around the world, Hafstad and his staff can organise this, whether for a small or a large group, according to your needs. For these tastings, the gastro pub can also tempt with different snacks like chips, popcorn or cured meats and cheese platters. The owner also recommends coming along to a tap takeover, or 'krankupp' as they call it in Norwegian. This means an informal, fun evening where a brewery from Norway or beyond takes over and the public gets to taste its brews while learning more about them.
This summer, guests are invited to come and enjoy the sunshine with delicious food and drinks in the cosy outdoor seating area. In addition, Gladmat festivalen, Scandinavia's biggest food festival, will be taking place in Stavanger from 24 to 27 July. "It's definitely worth stopping by to visit us too, if you're in town for the festival," the owner and manager smile.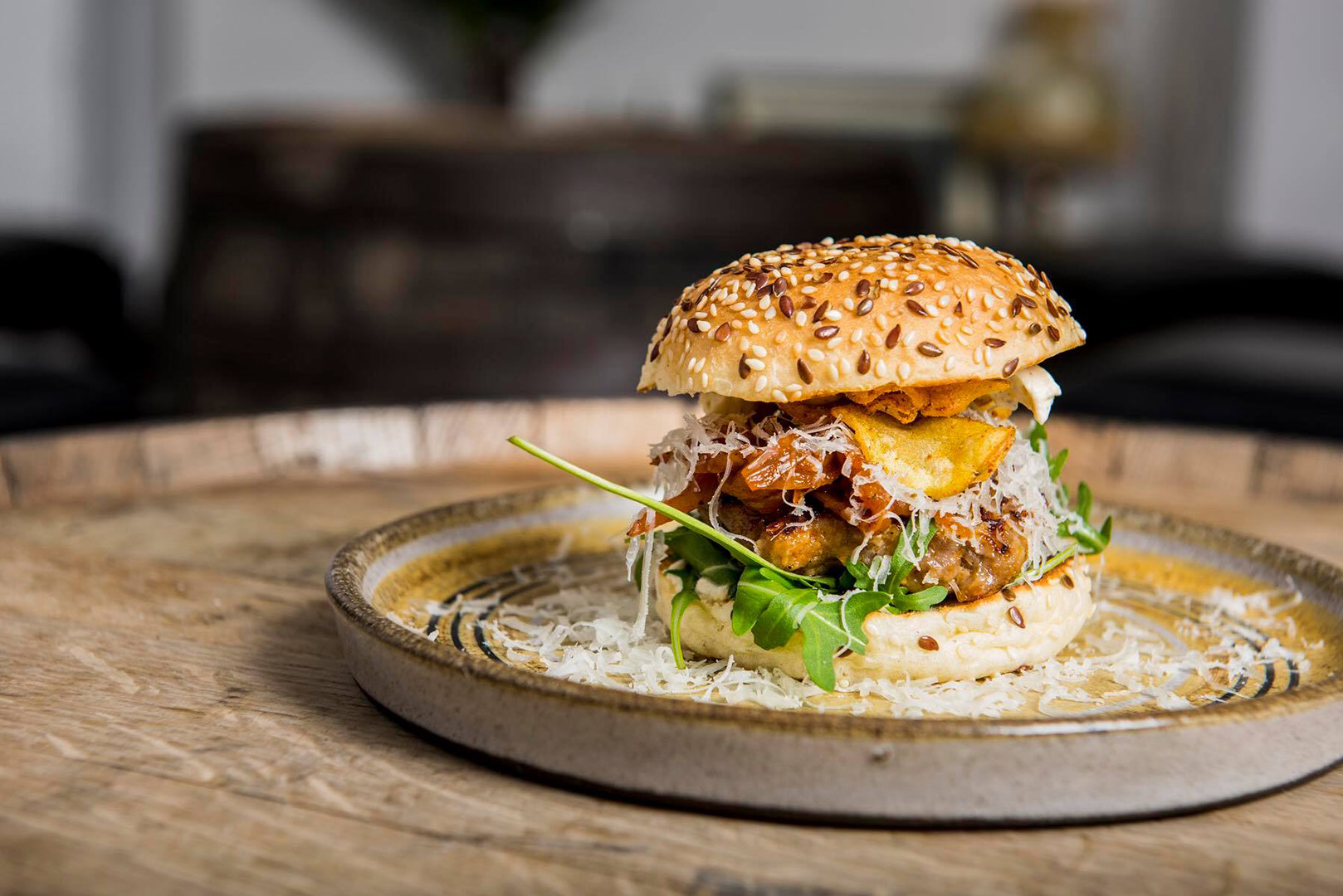 Web: www.paakornet.no Facebook: paakornet Instagram: @paa_kornet
Subscribe to Our Newsletter
Receive our monthly newsletter by email