Paradisverkstaden: Slow living through exquisite handcrafted stoneware
By Nina Bressler | Photos: Paradisverkstaden
Öland is a beloved island situated on the east coast of Sweden and a popular destination for holidaymakers and locals. It's not only famous for its unique nature, royal connections and historical sites, but also home to Paradisverkstaden, a stoneware workshop, shop and café that attracts visitors, artistic collaborations and design enthusiasts all year round.
Paradisverkstaden has been an integral part of the Öland infrastructure for a long time. Founded in the 1970s, the stoneware workshop has grown from a small artistic venture into a destination that offers something for everyone. Paradisverkstaden is a family business in its purest sense, with ownership currently being transferred from parents Eva and Olof Paradis into the hands of daughters Moa and Hannah, both trained artists enthusiastic about paving the way for the future ahead.
A workshop bursting with life
Paradisverkstaden has turned into a haven for people who are looking for an inspiring day out or exclusive tableware for their homes. Located by the sea in Färjestaden, with a spectacular view across the strait to mainland Sweden, the workshop is the place where the magic happens: all work is carried out by hand and visitors are invited in to explore the space and to see the various stoneware designs take shape in an expert fashion.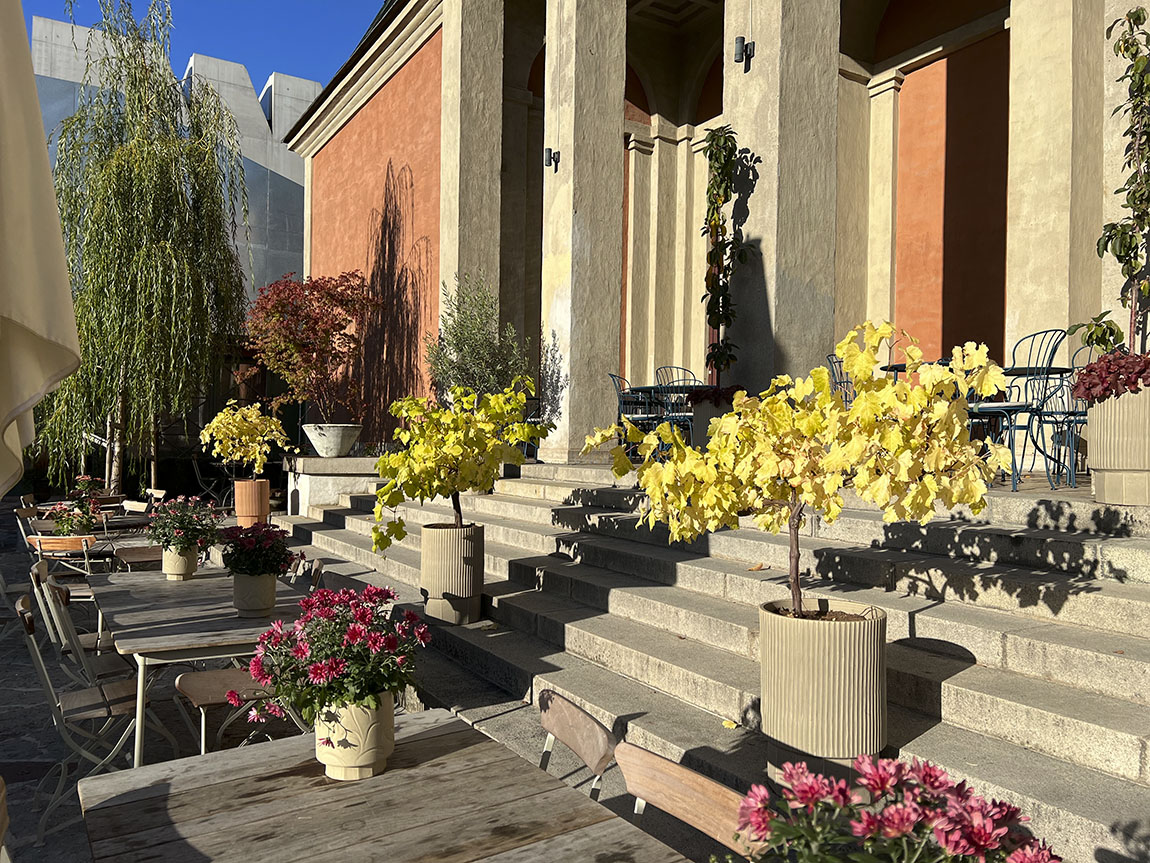 Countless techniques are in use and artistic freedom is a given throughout the process. Collections are shaped by in-house designers and through exciting collaborations with external individuals, meaning that new ideas are consistently injected into the creative process, to maintain a dynamic atmosphere. The adjoining shop is an extension of the workshop – a hub where products are sold and visitors can enjoy a variety of activities in collaboration with their café. Serving delicious dishes made with local produce, this buzzing year-round locale hosts anything from jazz-brunches, to after work events and baby-cafés.
Seasonal inspiration
"Öland is majestic in its natural beauty. People come here from all over to experience the unique nature, separated from the mainland and embraced by the sea. The limestone, sunsets and sunrises, the flora, endless horizons and unique landscape, so distinctly shaped by the four seasons, are an incredible source of inspiration. Öland keeps us grounded and its shifting climate, with all its glorious colours, help us to create unique pieces that are shaped by the magical atmosphere on the island," says Hannah Paradis, co-owner.
Great pride is taken in the shop, which is decorated according to the seasons. Ahead of Christmas, the fireplaces will be lit and decor inspired by the coming holidays will take over the premises. From the products to the activities and everything in between, Paradisverkstaden constantly strives to express a profound connection with the earth that provides the material, and a yearning towards a purposeful living, in line with the seasonal cycles.
Nature's details are a prominent source of inspiration, from the big elements to the smallest of organisms. "We use organic shapes and look at anything that nature provides. There's an intrinsic beauty in the clay that provides our main material: it comes from the ground, it's dried, pulverised and softened again to be reshaped into something new. It's a circle that keeps us connected with the nature around us," says Paradis.
Quality of life
Paradisverkstaden's collections consist of tableware of the highest quality, as well as pieces of art made in limited editions and home- and tableware that are highly sought-after around the country, as well as abroad. Cups, bowls, teapots, vases, jugs, candle holders and much more are on offer in their physical as well as in their online store, plus perfect Christmas gifts specifically created for the holidays ahead. Though their exclusive, limited edition pieces can be found in their physical store only.
Working with stoneware means that their products are sturdy and will remain tough, even in outdoor conditions – qualities appreciated by restaurants, hotels and the like, who look for tailor-made collections to match their particular interior. "We work with architectural firms, decorators and any company looking for unique gifts and decor. We thoroughly enjoy these collaborations and working together to bring to life these ideas. It challenges us to think in new ways," says Paradis.
With their café being developed into a restaurant in the coming year, there's no slowing down. Paradis concludes: "It's an amazing feeling to meet our customers, to interact and create something together, in our workshop and shop. Me and my sister are proud to take over our parents' business, to shape this place into something even more unique, where art and craft meet in a dynamic environment. We're excited to explore what lies ahead."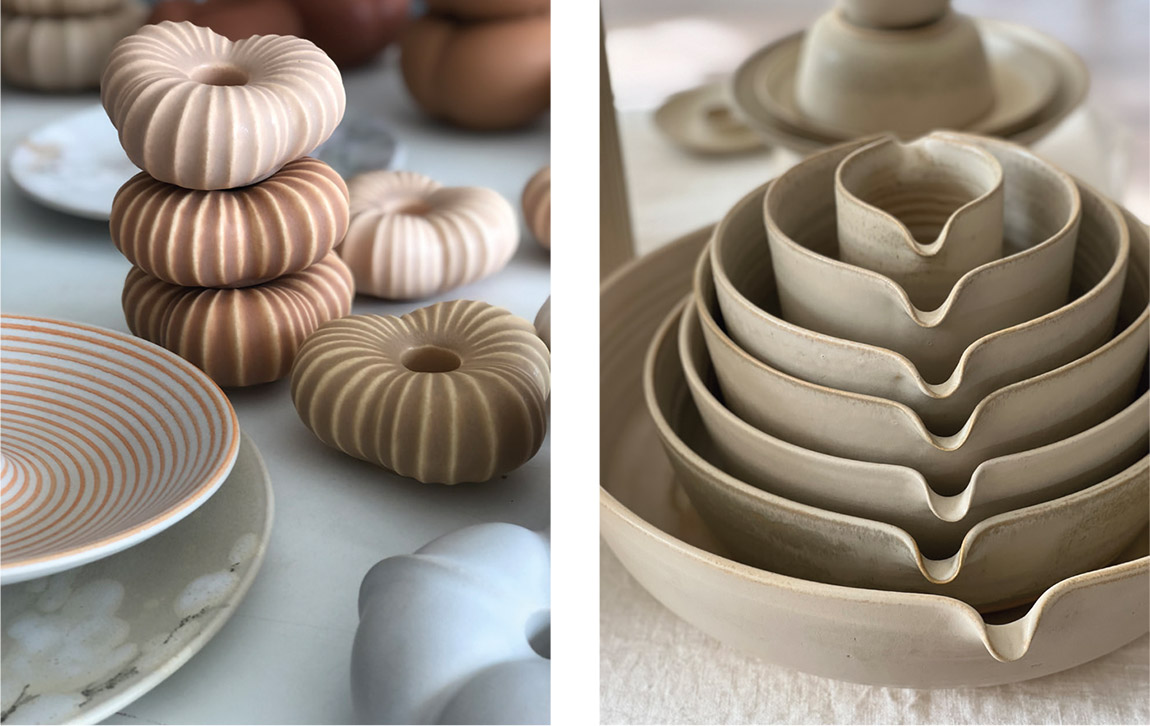 Web: www.paradisverkstaden.se Instagram: @paradisverkstaden
Subscribe to Our Newsletter
Receive our monthly newsletter by email