Passage Festival: Expect the unexpected
Text: Signe Hansen | Photos: Passage Festival
With a week of street performances, experimental theatre and unhinged creativity, Passage Festival is literally taking over the streets of Elsinore and Helsingborg. One of northern Europe's biggest international street theatre events, the festival comprises more than 40 different acts and 200 performances from 27 July to 3 August.
With roots all the way back to 1978, Passage Festival has developed from a couple of traffic-stopping street performances to a full week of unhinged creativity. Founded and arranged by Elsinore Theatre and Dunkers Kulturhus in Helsingborg, the festival brings together a broad variety of artists from all over Europe.
"There's the kind of fun, broadly appealing performances that everyone will enjoy, but also a lot of more edgy, innovative acts for the more dedicated audience," says head of communication at Elsinore Theatre, Camilla Hasseriis Dietz. "We'd like to get back to what's one of the fundamental qualities of theatre – its ability to make us look at the world around us as it is right here and now."
The performances are spread out over seven days, with most performances in Helsingborg taking part over the first three days and the majority of performances in Elsinore in the last four.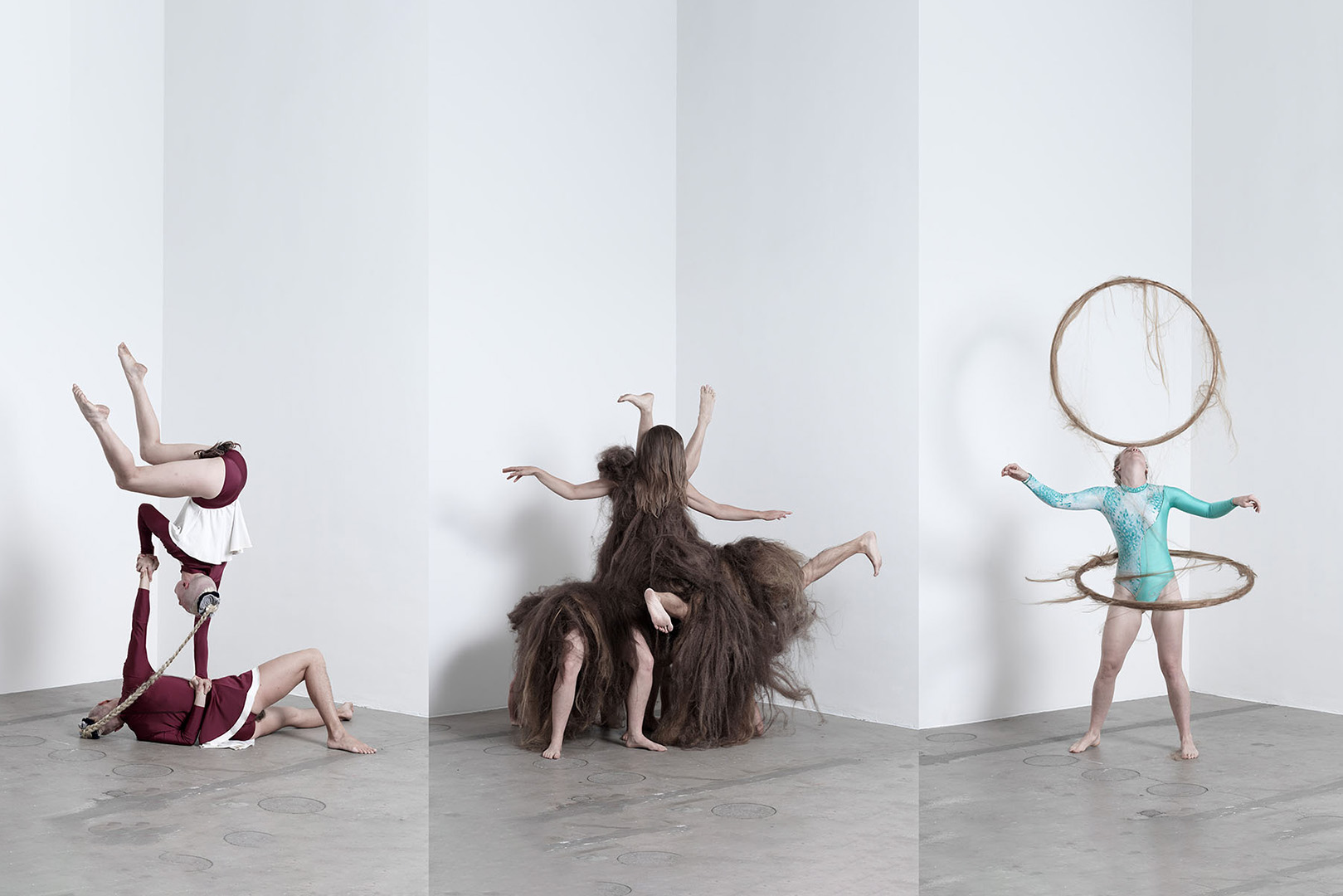 From hairy comedy to feminist horses
Starting out with a string of family-friendly plays and interactive events in Helsingborg, as the week goes by, Passage Festival will bring performances of all thinkable – and unthinkable – genres to the streets. From a group of women galloping through the streets of Elsinore, to a humoristic and physical comedy with some very hairy elements, visitors are bound to bump into something unexpected.
"The broad span is very much a conscious choice. We've created a programme where the first part of the day is filled with performances that appeal to all ages, including small children, and then as the day goes on, the genres change," explains Dietz.
Furthermore, as most performances are without verbal language, the programme is accessible not just to all ages but also to all nationalities.
"That's also important to us – the fact that street theatre is often essentially language-less is one of the factors that make it a universal experience."
A work of art
While most of Passage Festival's performances are free and take place in the streets, gardens or other open spaces of Elsinore and Helsingborg, the programme also includes nine performances in limited spaces, to which guests need tickets or a festival pass (priced at 150DKK, which is approximately £18). The absolute highlight of the indoor experimental theatre performances is La Vita Nuova, a performance created specifically for the kind of large industrial halls in which it is set up in Elsinore. The performance is created by the hugely successful Italian author, director and designer Romeo Castellucci. "Castellucci is Europe's shining theatre star, and this is a performance on an enormous scale. It's a sort of modern version of the tale of creation: a performance that questions everything, our whole system – politics, social roles and art," says Dietz. "Even if you're not into avant-garde theatre, it's an experience worth catching – Castellucci's aesthetic language is amazing. It's almost like standing in a piece of art, being part of an all-encompassing experience."
That same way, the festival itself promises visitors an ell-encompassing experience, where the beauty of the two waterside towns and the creativity of all of Europe melt together. "Elsinore is a wonderful town to do street theatre in; it's not too big, so people will experience that the festival takes over the whole town," Dietz says, and rounds off:
"You're almost guaranteed to bump into something unexpected, something that will make you laugh and something that will challenge and surprise you."
Highlights from the programme:
27 July in Helsingborg:
Aviator – a charming, new circus performance for the whole family.
31 July, 1 and 2 August in Elsinore:
La Vita Nuova – a site-specific performance, created in a large scale for the halls of the industrial age, by Romeo Castellucci. (Tickets sold separately, priced at 100DKK, approximately £12.)
1 August in Elsinore:
Hairy Tales – a feminist punk circus by M.P.A.C., which with a large dose of physical comedy, flexible bodies and hairy creations, creates a clown show for the 21st century. ​
1 and 2 August in Elsinore:
It's Not Here, It's Over Here – a performance centred around a system of strings, inviting the audience to take part in a sensitive exploration of collectivism and individuality.
3 August in Elsinore:
City Horses – a site-specific dance performance that presents a group of women dancing and galloping through the streets of Elsinore in a celebration of female courage.
1-3 August in Elsinore:
Passage Speak – a series of self-critical conversations on festival, culture and society hosted by the French philosopher Guillaume Paoli in collaboration with the Swedish activist America Vera-Zavala.
2 and 3 August:
La Cuisinière (The Cook) – a duel between a young woman and her work environment. The kitchen is no longer a set; it is a real, living character. Who is controlling whom?
For the full programme, see the website.
Subscribe to Our Newsletter
Receive our monthly newsletter by email