Paulig: For a life full of flavour
By Kristine Olofsson | Photos: Paulig
This Finnish, family-owned company has been introducing us to new flavours and quality products since 1876, when young entrepreneur Gustav Paulig laid its foundation in Helsinki. What started as a venture focusing on coffee is today a leading northern European business with many well-known brands in its portfolio. Time may have passed, but the search for new flavours, ideas and ingredients from destinations near and far is still very much present.
Taste is the guiding star at Paulig and is central for all its brands. Santa Maria has been one of the jewels in its crown since the '90s and is today the leading seasoning brand on the Nordic market, with exciting flavours within spices and Tex Mex, Asian Food, Indian Food and BBQ. "Tex Mex is amazingly popular and we see this as an opportunity for our customers to get together," says Henrik Samuelson, SVP Paulig Scandinavia & Central Europe. "Here at Paulig, we talk a lot about the importance of sharing – not only tasty food, but also the time we spend together."
The company puts emphasis on the health aspect, and many of the recipes and products encourage vegetarian versions. One of the company's most exciting brands is Gold&Green with its Pulled Oats, which are revolutionising plant-based food. Not only are the Pulled Oats 100 per cent vegan and free from additives; they also contain more protein than, for instance, chicken. Another much-loved brand in the portfolio is Risenta, with its strong health focus and continuous innovations.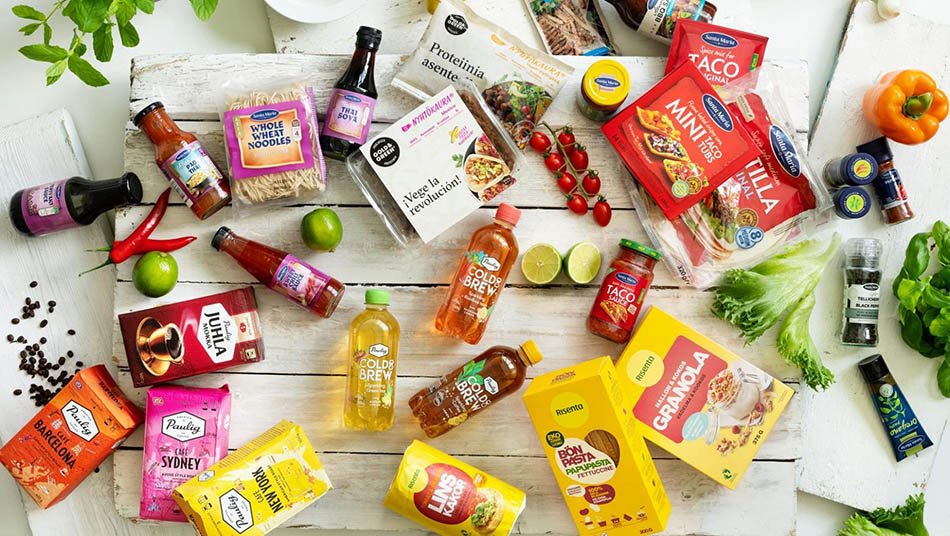 Thoughtfulness on each level
Quality and sustainability can be seen not only in the end product, but also throughout the value chain. "The idea of doing the right thing is strongly present in the company," explains Samuelson. One of many examples of this is the fact that Paulig exclusively uses Fairtrade, certified organic or UTZ-certified beans for its coffee production. For the other brands, an increasing amount of renewable or plant-based materials for the packaging is being used.
As the company has been passed down from generation to generation, it has stayed true to its mission of continuously introducing high-quality taste to its customers for a life full of flavour.
Web: pauliggroup.com
Subscribe to Our Newsletter
Receive our monthly newsletter by email