Perlan: 360 degrees of deliciousness
By Stephanie Lovell | Photos: Óskar Páll
Crowning a hill covered with trees, Perlan, or 'the Pearl', looks proudly over Reykjavik and to the mountains and sea beyond. At the top of this sparkling glass dome structure, which sits on top of six enormous hot water storage tanks, Perlan Restaurant, a gourmet restaurant run by an award-winning team of chefs, revolves 360 degrees every two hours, allowing you to take in the full view, bite by delicious bite.
These days, it's not just volcanoes and glaciers that are the major attractions in Iceland. Increasingly, the local food scene is attracting the attention of foodies keen to make the journey north to sample new Nordic cuisine in an authentic setting. Surely the first stop of any taste-bud tour of Reykjavik deserves to be Perlan Restaurant, where Icelandic, Scandinavian and French traditions are fused together in a whole new and appetising way.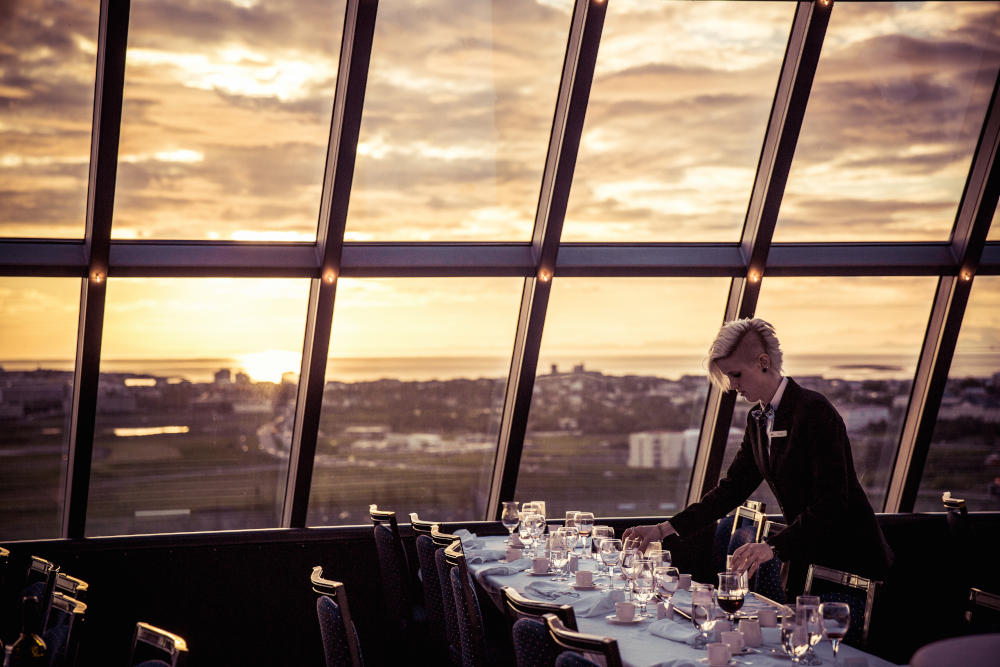 New Nordic meets French haute cuisine
Behind the succulent flavours is head chef Stefán Eli Stefánsson. On top of receiving the honorary award of graduate of the year from the Hotel and Restaurant School of Iceland, Stefánsson has worked at one Michelin-starred restaurant Domain de Clairefontaine in France and two Michelin-starred restaurant Hibiscus 2 in London. "To me, gaining experience abroad is as necessary to our profession as taking a course or reading books is to others," he says. "I learned a lot by working at these different places. Now that I'm back in Iceland, I can draw on those experiences and apply what I found most interesting and useful to my work here."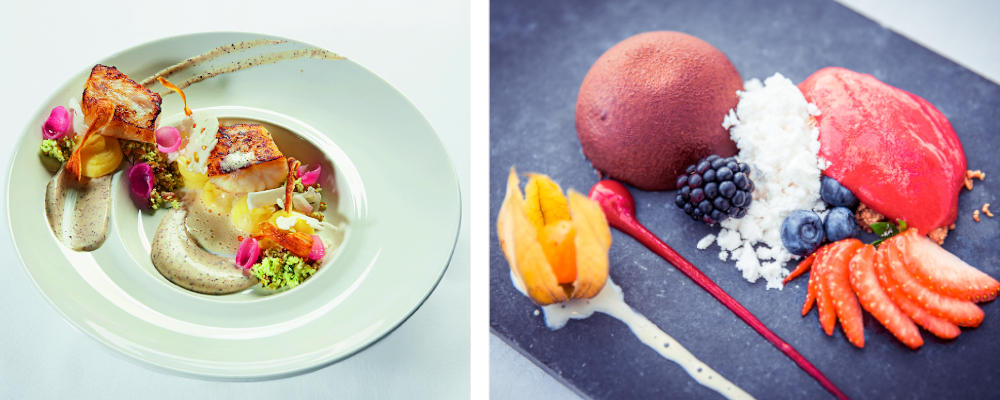 Last year, Stefánsson continued to enrich his already glowing resume, picking up first place at the 'Taste of France' competition, which was held in Reykjavik and judged by a Michelin cook. The goal of the competition was to fuse Icelandic and French cuisine, something that Stefánsson does on a daily basis at Perlan Restaurant. "We also take inspiration closer to home and play with Scandinavian food traditions in our cooking," he says. "Above all, the focus is on fresh fish and mouth-watering Icelandic lamb. We try not to mess with the raw ingredients too much, as we prefer to let the flavours speak for themselves. They're so tasty simply as they are."
The four-course set menu starts with smoked Arctic char followed by cream of lobster soup. The main course is a choice of fish of the day or lamb cooked in two ways, finished off with a two-layered chocolate mousse for dessert. A glass of wine is chosen by the restaurant's very own sommelier to complement each dish. Alternatively, you can dine à la carte, choosing from tantalising starters like foie gras and fried whale, hearty mains such as monkfish and beef tenderloin and a variety of tempting desserts. There is also buffet-style food on offer, including Icelandic delicacies like reindeer, wild goose breast and puffin.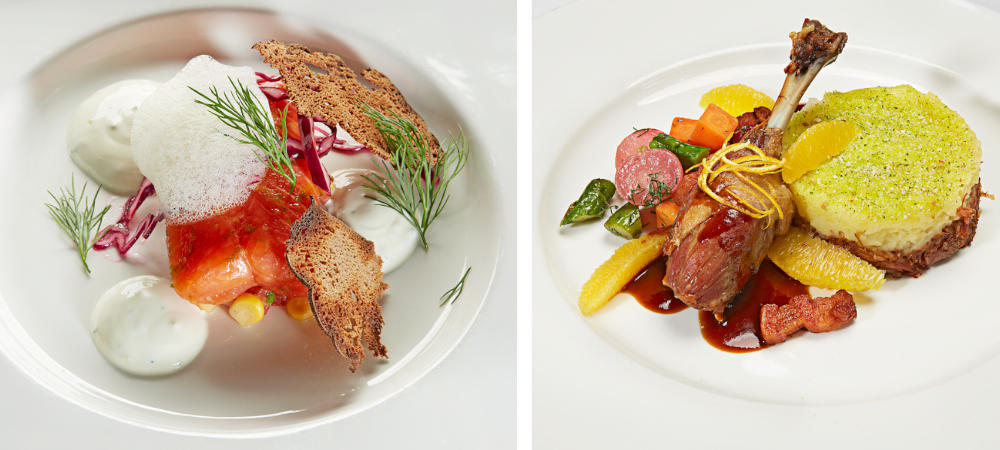 Cooking with nature's ingredients
"We try to make use of what is growing around us up here on Öskjuhlid hill. You can find all kinds of spices, as well as rhubarb, dulse and chervil. It's great to be able to involve Icelandic nature in our cooking. We also buy home-grown bean sprouts and Icelandic salad," says Stefánsson. "These days, we try to make as much as possible ourselves, so we know exactly what is going into our food." This involves baking all bread, cakes and desserts on site in the restaurant's bakery, as well as making ice cream entirely from scratch according to Italian recipes.
Once you've eaten your fill and completed your revolution, retire to the restaurant bar and finish the evening off with a refreshing cocktail. As you continue to admire the unbeatable view, sip on signature cocktail The Pearl, an icy blue concoction involving a killer combination of vodka, cognac, curaçao liqueur, pineapple juice and lemonade. You might well be served by former World Cocktail Championship winner Bardur Gudlaugsson, whose mixology skills are second to none.
With its iconic structure and hilltop position, Perlan is hard to miss wherever you are in Reykjavik. It's incredibly easy to reach by car or bus from the centre of town and there is always plenty of space in the car park. With cycling and walking paths leading you through the woods on the hill down to the sea, you can make a day of it and work up an appetite before dinner. Be sure to step out onto the viewing deck on the fourth floor for a preview of the stunning panorama that will later serve as the backdrop to your meal.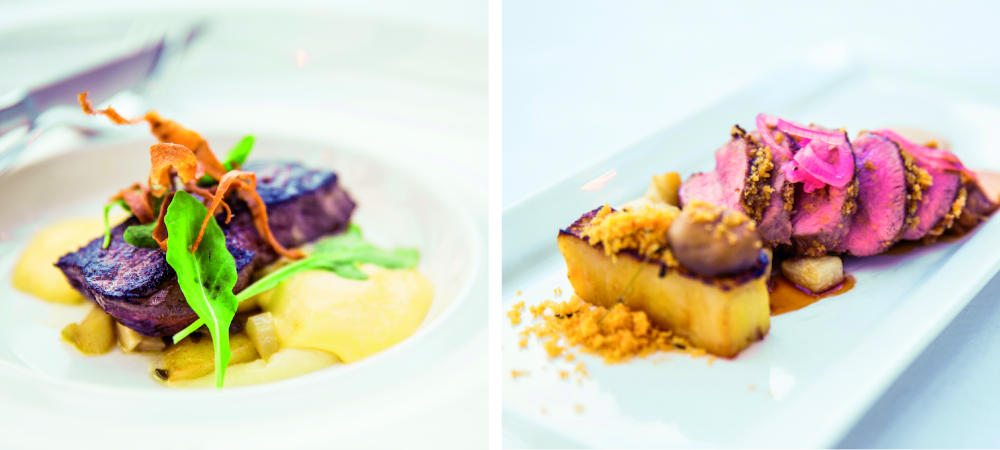 For more information, please visit www.perlan.is
Subscribe to Our Newsletter
Receive our monthly newsletter by email