Pietarsaari
Text: Nina Bressler | Top image by Elisa Karhula
Culture and nature combine to give an unforgettable experience of the Nordic summer
W ho says you can't have the best of both worlds? The small town of Pietarsaari gives you the chance to enjoy both the stillness of the untouched nature in the north of Finland and the culture of a town where a spontaneous jazz concert is never far away.
For those who can't choose whether to go for a city break or a serene natural escape this summer, Pietarsaari, or Jakobstad in Swedish, might provide the perfect answer. Situated along the northern coastline of Finland, this small town makes up for what it lacks in size via a multitude of events and beautiful nature. With 20,000 inhabitants, it may look small at first glance, but with a rich entrepreneurial history, worldwide fame for its ship building, and a bustling cultural offering, you may find yourself surprised by what is waiting to be discovered. "We have just about everything: shopping, restaurants, and an abundance of cultural events, concerts and museums – and what's more, is that with its small size, you can cycle or walk everywhere," says Linda Lindroos, tourism coordinator for the Pietarsaari region.
Culture and nature always within reach
While the town provides a rich cultural offering all year round, Lindroos does admit to some of the extra benefits available during the summer months. It being a coastal town, you are always close to the beach, and with never-ending daylight, you have all the time you need to take in the sights. Take a stroll through the old town, Skata, with idyllic wooden houses, narrow streets, and "the best cinnamon bun on the planet" – as Lindroos herself describes them – at one of the local cafés.
For a dose of culture, pay a visit to one of the many museums and reward yourself at one of the local restaurants, where musical happenings occur on a regular basis, be it a scheduled gig or a spontaneous gathering of skilled musicians.
For an immersive nature experience, Fäboda, about seven kilometres from the town centre, provides a secluded natural spot. Forests, cliffs and sandy beaches come together to form the ideal destination for a day out. With over 30 kilometres of nature trails and a restaurant at the ready when hunger catches up with you, this is the place to enjoy a full day of summer activities.
Discover the Arctic life
Hidden deep in the woods, there is a rare chance to learn more about the Arctic culture and customs. Nanoq Arctic museum was founded by an adventurous fireman, Pentti Kronqvist, who made numerous excursions to Svalbard, Greenland and Siberia, among other places, and brought home items gathered during his trips to the most rural parts of our northern hemisphere. Visit permanent and temporary exhibitions, listen to the experienced guides who will share exciting stories from various excursions, or wander around in the small village of houses all built in the exact style to showcase precisely what the Arctic lifestyle looks like.
"What Nanoq wants to show is how humans can live in harmony with nature, and demonstrate a path to a more sustainable way of living, taking advantage of what nature offers without destroying its ecology," Lindroos says. Should you wish to have the full Finnish experience, there is also, of course, a smoke sauna available for pre-booking.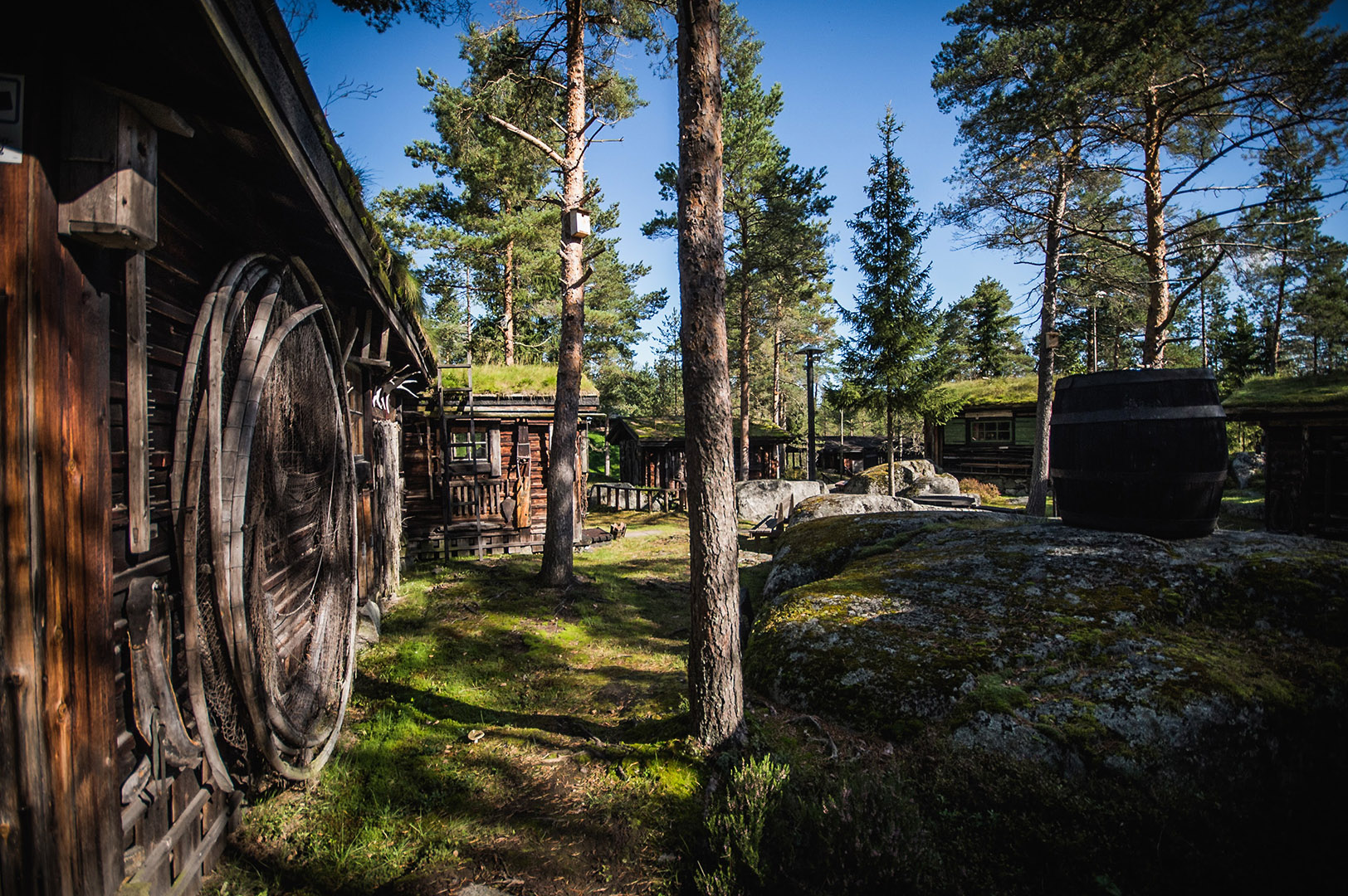 Enjoy the summer in full blossom
Another top destination not to miss, according to Lindroos, is the Rosenlund rectory and botanical garden. Just a five-minute walk from the town centre, this is an oasis where you are welcome to relax in the blossoming haven of herbal plants and flowers, reconstructed in the original, symmetrical style from when it was built during the 18th century by parson Gabriel Aspegren. Stroll through the lush surroundings and get to know the history at the local museum; go on your own, or pre-book one of the drama tours, where you will be guided by staff in traditional attire from the foundational days of the rectory. The lunch restaurant is open all year round, providing a perfect spot to refuel on energy and sample plants and greens straight from the garden.
Pietarsaari is a vivid region with 50,000 inhabitants and a town built firmly on the roots of its Finnish-Swedish heritage, shaped as much by history as by current times. With a fantastic musical scene and enthusiastic locals, expect music around every corner – from a small gig to a fullscale rock concert – convivial restaurants, events and a buzzing atmosphere, all served with a fresh, clean summer breeze transported directly from the wild nature of Finland.
Getting there:
-Flights depart daily from Helsinki to Kokkola-Pietarsaari airport.
-Trains leave from Helsinki-Vantaa airport to Pännäinen railway station.
Web: pietarsaari.fi Nanoq Arctic Museum: www.nanoq.fi Rosenlund Rectory and botanical garden: www.rosenlund.fi Instagram: @Visitjakobstad
Subscribe to Our Newsletter
Receive our monthly newsletter by email