Polden Bryggeri: Craft beer inspired by Hamsun's literary world
Text: Ingrid Opstad | Photos: Polden Bryggeri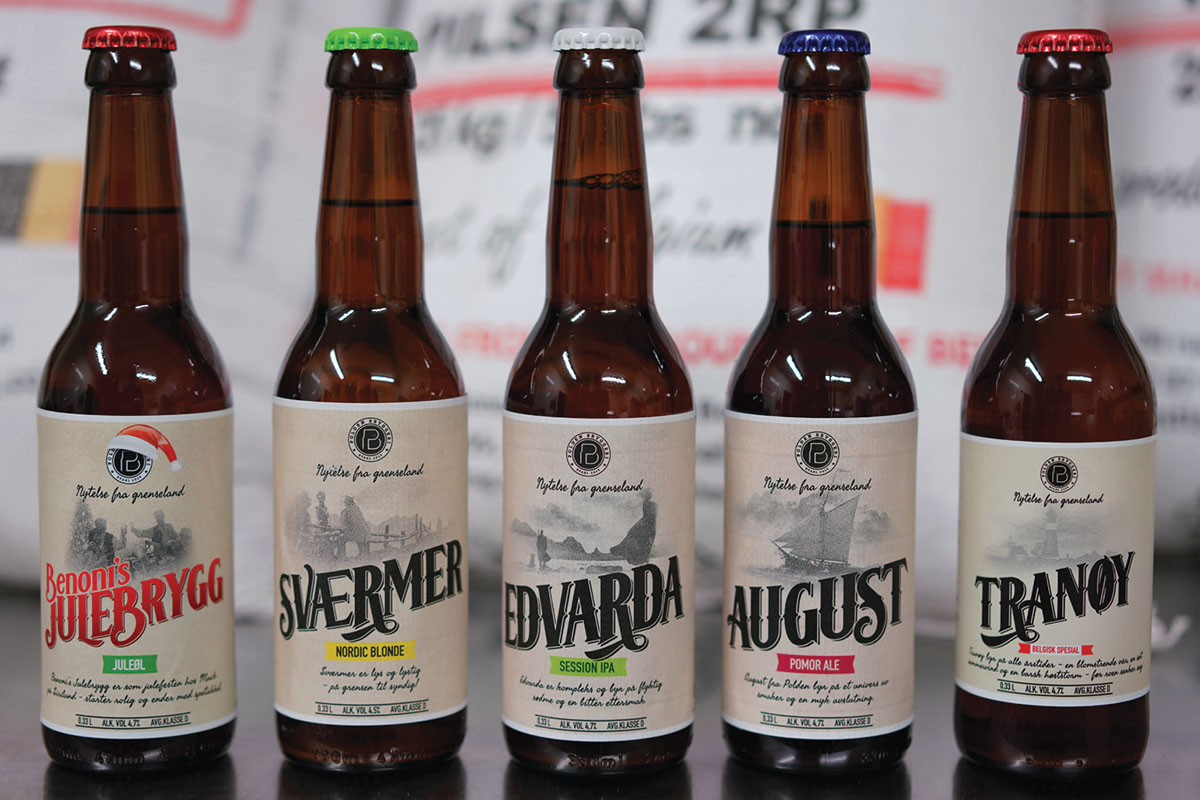 "Joy and enthusiasm are our greatest ingredients – the rest is science and a bit of northern Norwegian madness," says brewer and manager Svein R. Sandve. The newly established microbrewery Polden Bryggeri prides itself on serving delicious craft beer inspired by Knut Hamsun's literary world.
Established in 2015 by two office workers who wanted a bit of a change, Polden Bryggeri had a slow but steady start. "First, it was more of a hobby. After starting in October, we delivered the first craft beer to shops already in March the following year. Today, we are two owners who run the microbrewery together and brew the beer – Henry Sletten and myself," says Svein R. Sandve.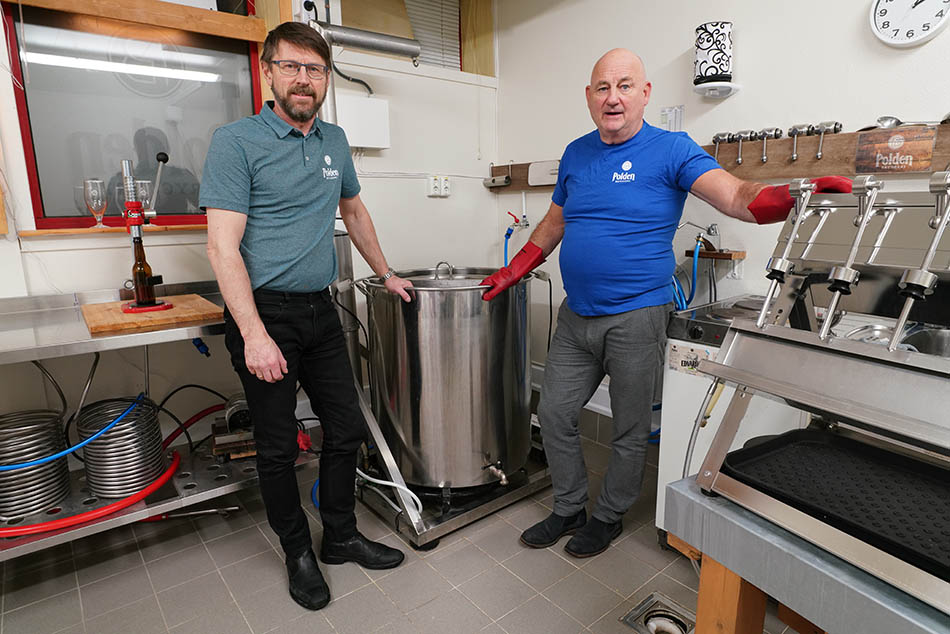 The brewery is located in Tromsø, and the northern Norwegian coastal culture is a big influence. "Our profile is inspired by Knut Hamsun's literature and heritage," Sandve explains. Everything from the design of the bottle label to the names of the beers has a nod to Hamsun's literary world. August takes its name from the popular Wayfarers trilogy, Edvarda refers to a character from the book Pan, Sværmer was inspired by the novel by the same name, and Tranøy is where Knut Hamsun worked as a trading officer as a young man. New to the repertoire is Benoni's Julebrygg, a flavourful Christmas beer.
Each of the craft beers is brewed the old way, by hand, with genuine and simple flavours and ingredients, in keeping with the traditional style. Sandve believes that there's great potential in the future of the microbrewery. "At the moment, we sell a lot of beer in Hamarøy, to the Hamsun Center and the restaurant at Tranøy lighthouse. Apart from that, most of it is sold locally, here in Tromsø and the surrounding area, but we have plans to expand," the beer enthusiast smiles. "We doubled our sales in 2018 compared to the previous year, and the plan is to continue to double it every year from now."
Brews: Benoni's Julebrygg is like a Christmas party at Mack in Sirilund – it starts quietly and ends with a little silliness. Sværmer is light and airy – bordering on being sinful. Edvarda is complex and offers a fleeting sweetness and a bitter aftertaste. August offers a universe of flavours and a soft finish. Tranøy brings you all the seasons: a blooming spring, a sweet summer breeze and a harsh autumn storm – before the calm sets in… Web: www.poldenbryggeri.no Facebook: Polden Bryggeri As
Subscribe to Our Newsletter
Receive our monthly newsletter by email