Quod: Scented candles with a good conscience
Text: Malin Norman | Photo: Quod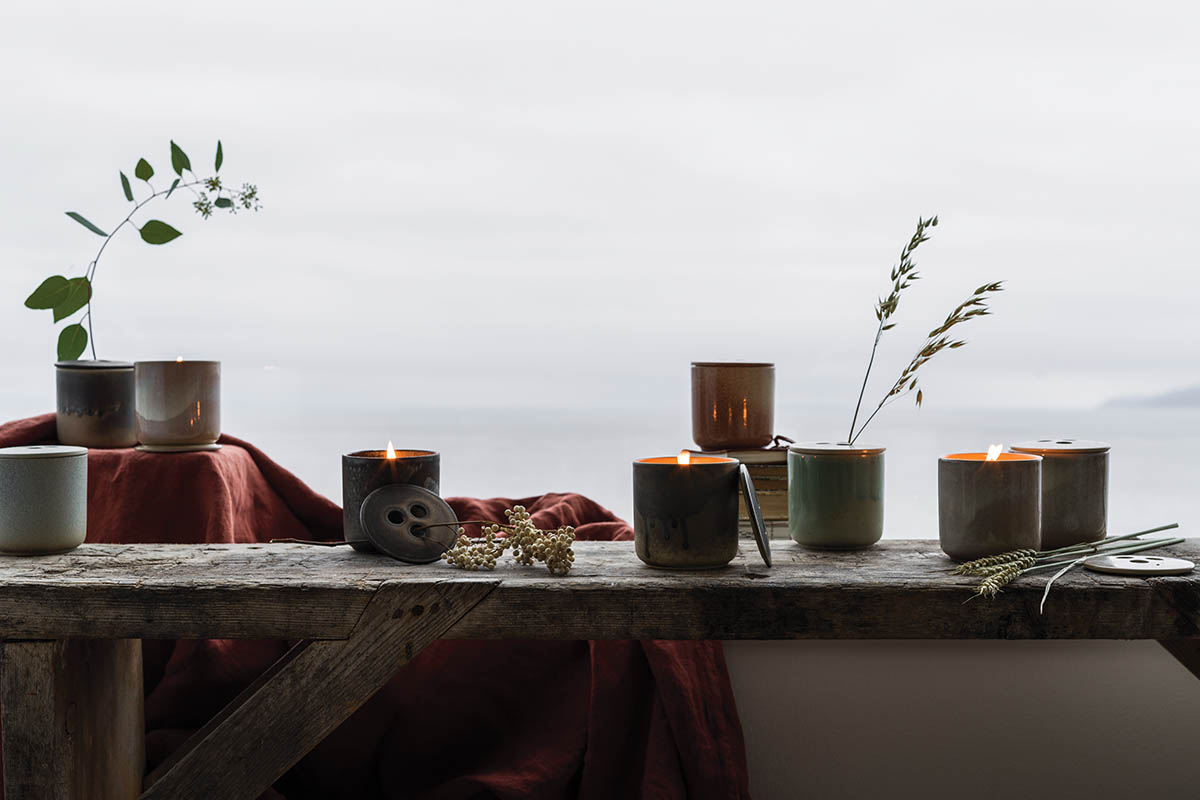 Q uod offers handcrafted scented candles made of natural soy wax in six luxurious aromas: each of them a wonderful scent that you can treat yourself to being enchanted by.
Sweden-made organic candles from Quod come in unique porcelain jars, as founders Malin Myllymäki and Anna Göransson Södergren wanted a more sustainable alternative to scented candles. "We wanted to offer a long-lasting product," explains Myllymäki. "The porcelain jars are made at Lidköping Porslinsfabrik. You can continue to use the container when the candle has burnt out: for instance, as a vase or to store trinkets."
There are currently six candles in the range. Most popular is No 6 Epic Eucalypt, which was launched in September. Like a refreshingly cool breeze, it has a clean and powerful scent of eucalyptus, matched with ylang ylang and vanilla. "Scents are very personal," continues Myllymäki. "It has to do with memories and how we feel about them. For example, some of our customers seem to love our No 4 Amber Rose because it reminds them of their grandmother."
For Christmas, No 5 Banira Wood offers a more sensual scent with an oriental character, perfect for creating a warm and welcoming feeling with vanilla flower, musk and cedar topped with tangerine and cardamom. With No 1 Black Wood, you can imagine a quiet moment in front of a crackling fire. It is mild yet mysterious, with smoky cedar and spicy clove, entwined with elements of vanilla, rose and jasmine.
Quod attempts to be as environmentally friendly as possible, and in the near future, you will be able to refill your candle when it has burnt out. You can order any of the scents in refill bags containing wax and a cotton wick, and pour into the jar yourself, all made in collaboration with Candelize. In January, Quod will also be available in a bigger jar – around six kilogrammes when filled with wax – which is suitable for bigger establishments such as hotels and restaurants.
Web: quod.se/shop
Subscribe to Our Newsletter
Receive our monthly newsletter by email