Radisson Blu Caledonien Hotel Kristiansand
Hotel surrounded by urban life and seaside views
TEXT: INGRID OPSTAD | PHOTO © STUDIO DREYER HENSLEY AS
Beautiful Kristiansand is the perfect destination for a mini holiday with its wonderful nature and vibrant city life. Right here in the heart of the city, close to numerous cultural attractions, great shopping opportunities and delicious seafood restaurants, you will find the exclusive Radisson Blu Caledonien Hotel. Welcome to this historic yet modern hotel, surrounded by urban life and seaside views.
If you are looking for superior accommodation, Radisson Blu Caledonien Hotel in Kristiansand is the perfect base for exploring everything the city and southern Norway have to offer. This historic hotel sits right at the edge of southern Norway overlooking the North Sea and has welcomed guests to this beautiful part of the country for more than 50 years.
Modern design hotel with old charm
"Radisson Blu Caledonien Hotel was recently completely renovated and today appears as a modern design hotel, but still with its old charm intact. The owners spent 300 million Norwegian kroner (about 27 million British pounds) on the building, both inside and outside, with the aim for the hotel to take back its position as a vibrant and alive meeting place in Kristiansand," says director of sales, Anette Espegren. Radisson Blu Caledonien Hotel has now opened its doors yet again after the renovations have finished, and is as popular as ever.
Stunning panoramic views
The Norwegian interior designer Anemone Wille Våge has managed to take the hotel's look back to its original '60s style while staying with a modern Nordic look, by using a mix of retro, vintage pieces and newer design. "We want the hotel itself to feel vibrant, but moreover, we also want the interiors to feel alive and ever-changing. The owners love searching for treasures at auctions, which results in a space where furniture and decor are constantly changing," Espegren explains.
A modern design hotel with its old charm intact and a '60s interior style throughout.
Each of its 147 rooms and suites, also in keeping with the '60s theme, features panoramic views through floor-to-ceiling windows, creating an amazing and exclusive atmosphere appreciated by guests. "When you visit us, you will have everything you need for a comfortable stay and a good night's sleep. And with stunning views like this, there is not really a need for art on the walls," Espegren smiles.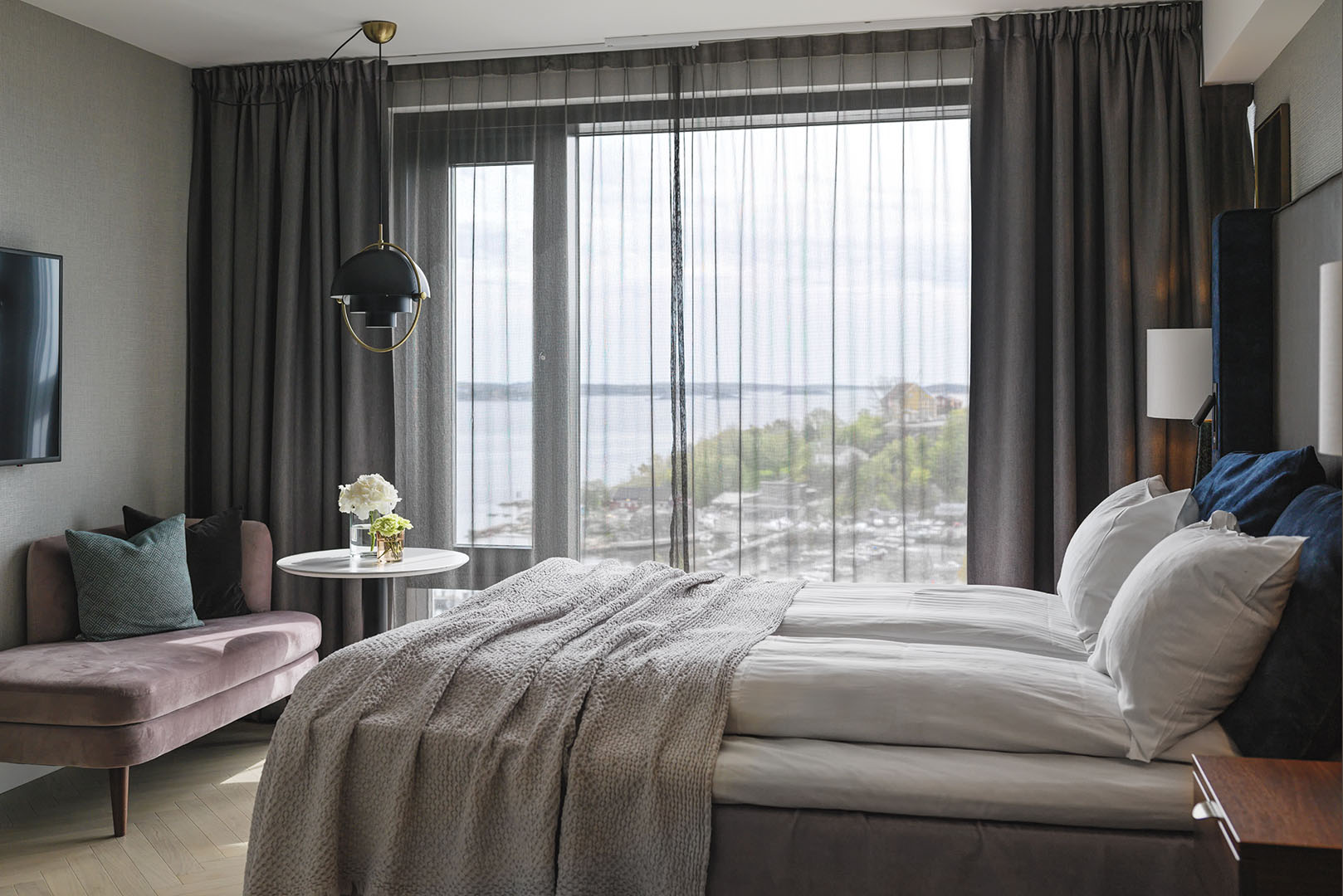 The view from the rooms over the city, the sea and Odderøya is unbeatable.
Ideal for business guests and holiday-goers
Kristiansand is a popular area for both business guests and holiday goers from all over the world, which is no wonder considering the nearby options. "From our hotel, visitors can walk to several popular destinations and attractions, such as the new and exciting indoor climbing-park, X-land; Kilden Teater og Konserthus (Kilden Performing Arts Centre); the former fish landing, Fiskebrygga; or Sørlandets Kunstmuseum (the Southern Norway Art Museum). We also have popular shops and a great selection of restaurants and bars right on our doorstep, so there is something for everyone to enjoy when staying here," says Espegren. "In our own Caledonien Hall, we also arrange events and concerts throughout the year, so there is never a dull moment here!"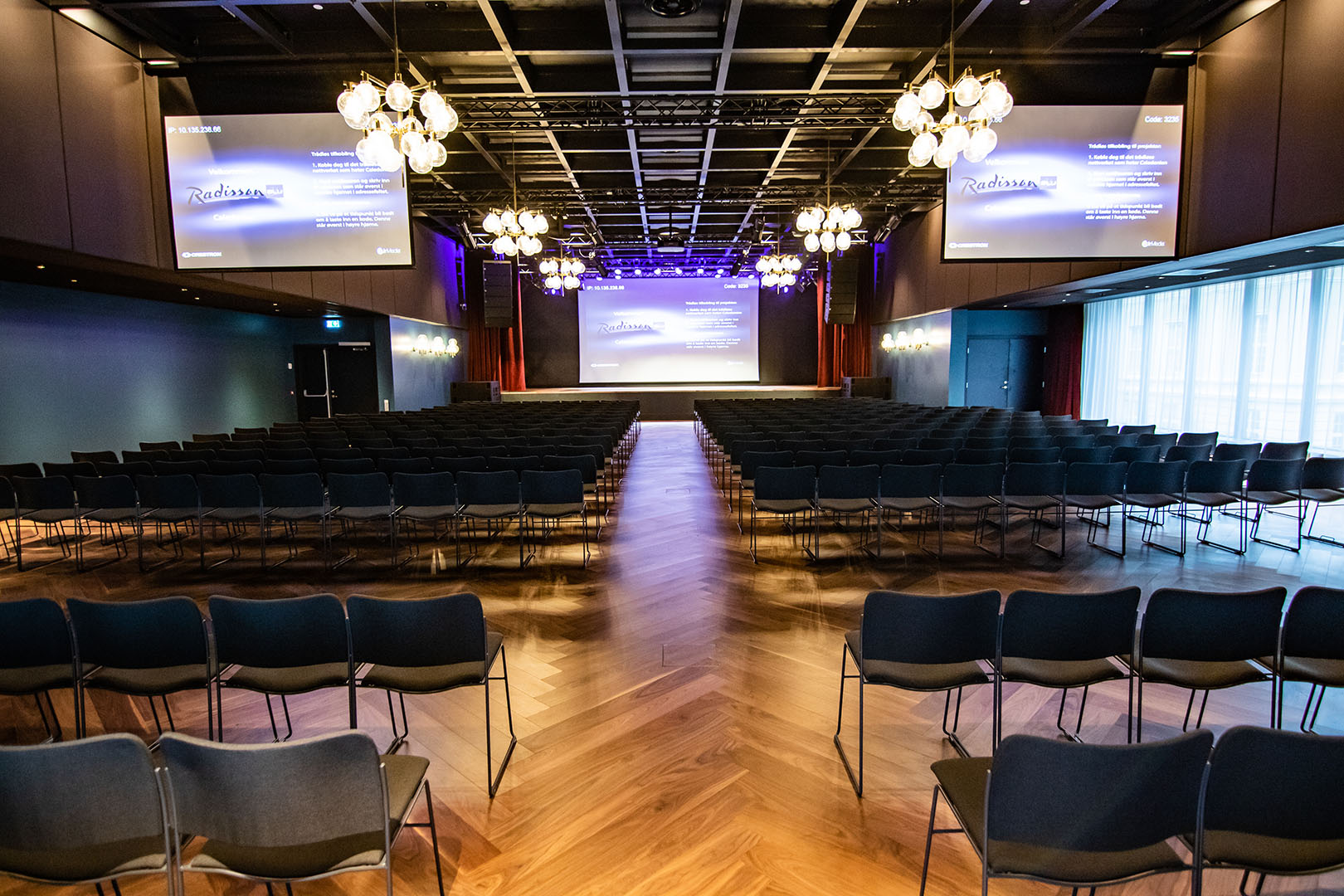 With 12 meeting rooms of different sizes, and with capacity for a total of 650 guests, events, seminars or meetings can be held at the Radisson Blu Caledonien Hotel in Kristiansand.
The hotel is also ideal for corporate settings or events, with 12 different spaces available for anything from larger conferences and meetings to weddings.
Eat, drink and enjoy yourself
After a full day of sightseeing, shopping or work, Espegren suggests winding down with a bite to eat. Take a quick stroll to one of the restaurants in town, or try the seasonal à la carte menu in the hotel's own Grenseløs Restaurant & Bar. This new and exciting eatery has a boundless concept, serving everything from snacks to delicious pizza from a stone oven.
Radisson Blu Caledonien Hotel also prides itself on offering its guests a great bar experience. "Our bar is open to anyone, and a great place to enjoy a drink, whether you want somewhere quiet with a view or somewhere more lively," Espegren says. With clear inspiration from the speakeasy bars commonly found in the US, Club 21 serves delicious cocktails along with amazing views over the city. "Visit this unique rooftop bar and enjoy a cocktail while overlooking Kristiansand. There's no better place to relax with a glass of wine or a beer with friends and colleagues, while admiring the view of the beautiful archipelago."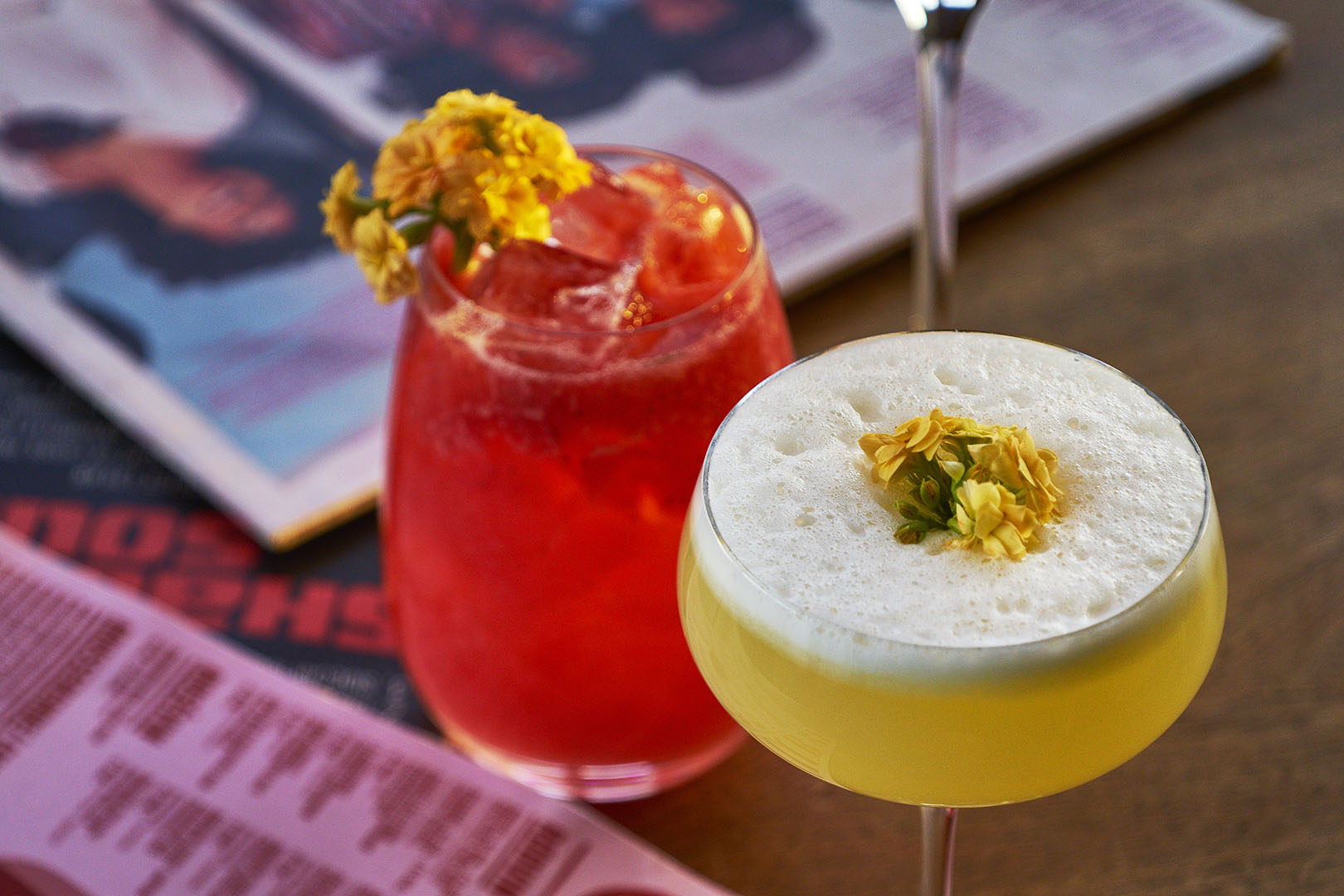 Club 21 serves delicious cocktails with amazing views over the city and DJs playing every weekend.
Stay comfortable also on a budget
For those who wish to spend less but still want to use the facilities of Radisson Blu Caledonien Hotel while staying central, the nearby Hotel Dronningen is an excellent choice. This comfortable budget hotel has 75 rooms in different varieties and price ranges, making it a great place for relaxation or job sessions in Kristiansand. Some rooms can accommodate six to eight guests.
"Hotel Dronningen is located in the same quarter as the Radisson Blu Caledonien Hotel, and our guests can make use of the facilities here, such as breakfast, dinner at the restaurant, or enjoy the view from the skybar," says Espegren. "All the rooms are large with comfortable beds and a beautiful view, so it's a great option for families, companies, sports clubs or larger groups travelling together."
At Hotel Dronningen you will yourself in a prime location while on a budget, with walking distance to the ferry, bus, train, shops, culture and nightlife. The hotel is located with direct access from Parko parking house, which is convenient if you arrive by car.
"Whether you are after an exclusive design hotel or need a budget-friendly option, we are happy to provide a wide range of accommodation options in the heart of Kristiansand," Espegren concludes.
Radisson Blu Caledonien Hotel:
Web: www.radissonblu.com
Facebook: RadissonBluCaledonienHotelKristiansand
Instagram: @radcaledonien
Grenseløs Restaurant & Bar:
Facebook: grenselosrestaurantogbar
Hotel Dronningen:
Web: dronningenhotel.no
Subscribe to Our Newsletter
Receive our monthly newsletter by email