RÆST: Authentic Faroese food with an innovative twist
Text: Heidi Kokborg | Photos © Beinta Á Torkilsheyggi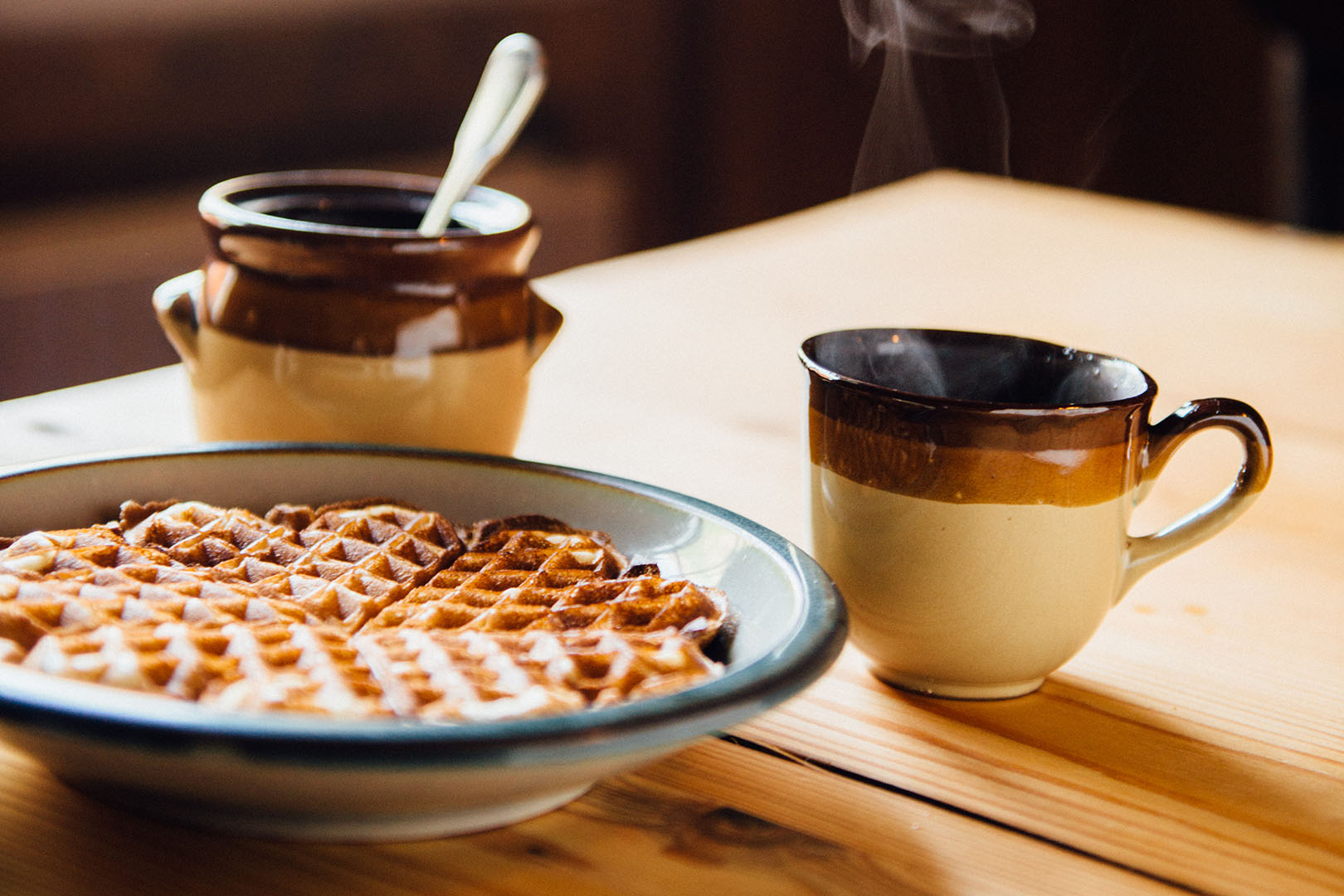 Ræst is a one-of-a-kind restaurant with a menu consisting solely of fermented dishes. In Ræst, in Tórshavn on the Faroe Islands, you have the chance of tasting authentic and traditional Faroese cuisine with an international twist, making each dish unique.
Located halfway between Scotland and Iceland in the middle of the Gulf Stream in the North Atlantic Ocean, in a 400-year-old house in Tórshavn, you will find Ræst: a restaurant unlike any you have tried before. "We serve traditional Faroese food with an innovative twist. The menu consists solely of fermented dishes. The Faroe Islands have a long tradition of fermenting meat and fish, and we wanted tourists to taste authentic Faroese food when they visit," says Allan Leivsgarð Henriksen, chef at Ræst.
Ræst is the Faroese word for fermented. The fermenting process is different from the wet fermenting process for yogurt. The air on the Faroe Islands is salty and brisk, creating perfect conditions for air-drying meat and fish by simply hanging the meat either outside or in a 'hjallur', which is a kind of food-drying shed with holes for the salty air to get in.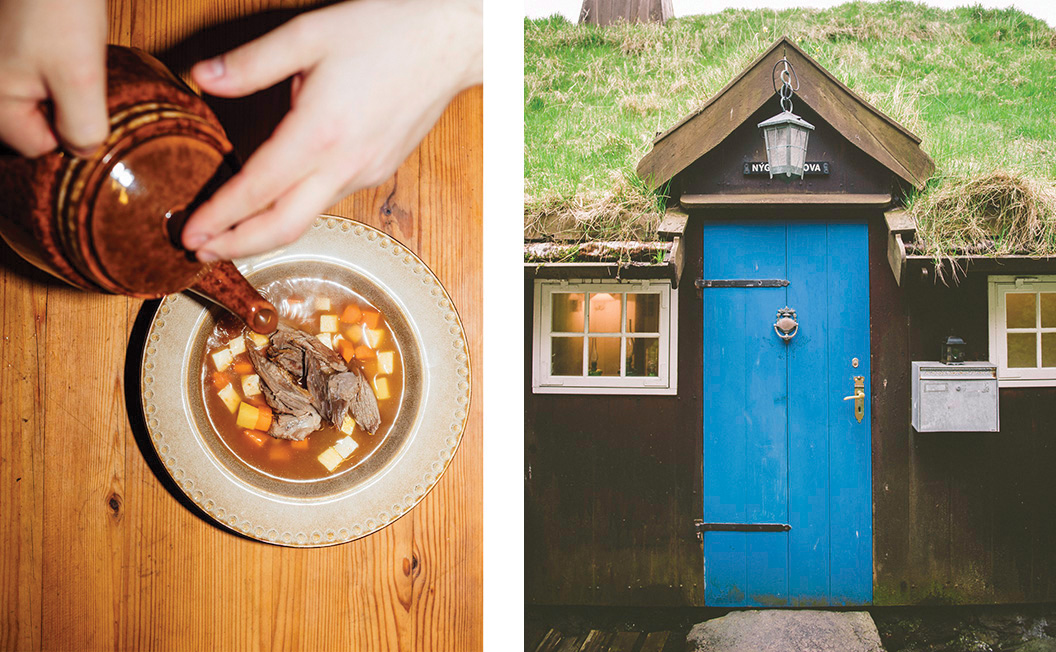 Faroese cuisine in a new way
The menu changes depending on what is in season, as organic and local produce are among the top priorities at Ræst. "We try to use local and organic food as much as possible, and what we cannot get from our neighbourhood, we get from the other islands or from Denmark," says Leivsgarð Henriksen.
On the menu, you will find dishes such as pilot whale and dried fish, fermented lamb, cod's cheek, fermented fish, and a dessert with fermented rhubarb, hazelnut crackers and milk, which is a traditional Faroese dessert – again, with a twist. After the dessert, traditional and delicious Faroese waffles are always served.
"Fermented lamb and fish are the classics, but we also ferment vegetables. We cook traditional foods paired with modern foods, so it's not exactly like at home. We dress the foods differently, so to speak, drawing inspiration from all over the world – but our roots are Faroese," smiles Leivsgarð Henriksen. "It is hard to explain the taste of Faroese food if you have never tried it. It is something you just have to experience for yourself."
Web: raest.fo/raest Facebook: Ræst Instagram: @raestrestaurant
Subscribe to Our Newsletter
Receive our monthly newsletter by email