Ravintola Pöllöwaari – Exceptional food, exceptional service
Text: Maria Pirkkalainen | Photos © Ravintola Pöllöwaari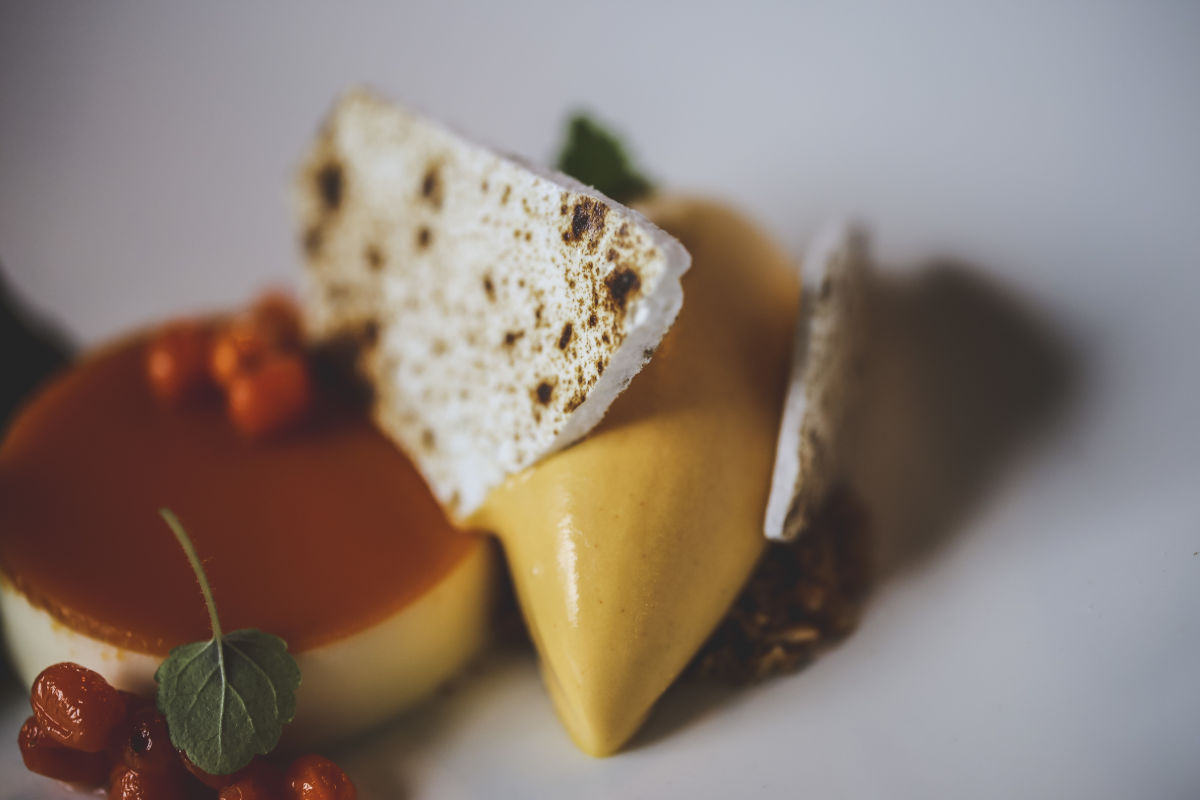 When you visit Jyväskylä city centre, you cannot help but admire a gorgeous 1920s stone building located just a few steps away from the main promenade. Next time, step inside and you will find a treasure of a restaurant – Pöllöwaari – which has made its way to the hearts of both locals and visitors for over three decades now.
"In Finland, it's quite rare to have a city's best restaurant and hotel under the same roof," says Pöllöwaari's restaurant manager, Ulla Häkkinen. The family-owned Restaurant Pöllöwaari is handily located in the same building as the equally charming 26-room boutique hotel Yöpuu.
When you step inside Pöllöwaari, you first notice the high level of detail, such as candles and fresh flowers everywhere. A restaurant with plenty of different, unique spaces, there is something at Pöllöwaari for every occasion.
One thing that always stands out is the high artisanal quality of everything they do, from the food to the customer service. "We want every customer to feel that their expectations and wishes will come true at Pöllöwaari. Many of our employees have even won prizes in international industry competitions," Häkkinen continues.
Something for every season
"Our customers come to dine at Pöllöwaari because they know that the food will be excellent, and many of them order one of our set or even surprise menus," Häkkinen explains. The cuisine lives and breathes different seasonal offerings, with chef Sami Sorvoja aiming to keep the dishes simple, yet incredibly tasty.
Throughout the year, Pöllöwaari is known for its fish dishes, and there is also a great variety of options for vegetarians and vegans. A number of theme weeks are also coming up, such as a French cuisine weekend in March and the awaited asparagus season that starts after Easter.
Last but not least, the restaurant's two sommeliers make sure that your meal can always be paired with the best wines, no matter what the budget. During summer, the restaurant also has a lovely terrace – the Viinipiha, Finnish for 'wine yard' – which is an attraction in itself in the charming city of Jyväskylä, and an excellent choice if you are looking for a place to enjoy a glass of wine, cocktails or Finnish craft beer.

Restaurant Pöllöwaari
Location: Yliopistonkatu 23, 40100 Jyväskylä, Finland Web: ravintolapollowaari.fi Facebook: ravintolapollowaari Instagram: @ravintolapollowaari
Subscribe to Our Newsletter
Receive our monthly newsletter by email