Rawsome: Dairy like no udder
By Celina Tran | Photos: Rawsome
Rawsome began as a project of passion when Kjell-Christian Thorsen realised the lengths one had to venture to access tasty, long-lasting, quality raw dairy. Years later, with award-winning products under its belt, the Norway-based company has become the world's largest producer of raw yoghurt.
For those seeking a healthier, ecological, raw diet in Scandinavia, the market looks rather bleak. Or so it did until 2017, when Rawsome's products first hit the shelves. Since its establishment, Rawsome has become the producer of award-winning Michelin-star butter, as well as the only EU-approved raw yoghurt, and more.
From sour to super
Founder Kjell-Christian Thorsen, an avid supporter of healthy lifestyles and well-produced organic food, was looking into raw dairy for personal consumption. The process to access raw milk was long and difficult, and more often than not, the milk didn't last very long.
In an attempt to make raw yoghurt, Thorsen mixed some raw milk with traditional, store-brought yoghurt. However, he found that the concoction was a foul-tasting disaster. This sour yoghurt inspired him to create his own brand, which has since developed into the raw dairy empire we now know as Rawsome.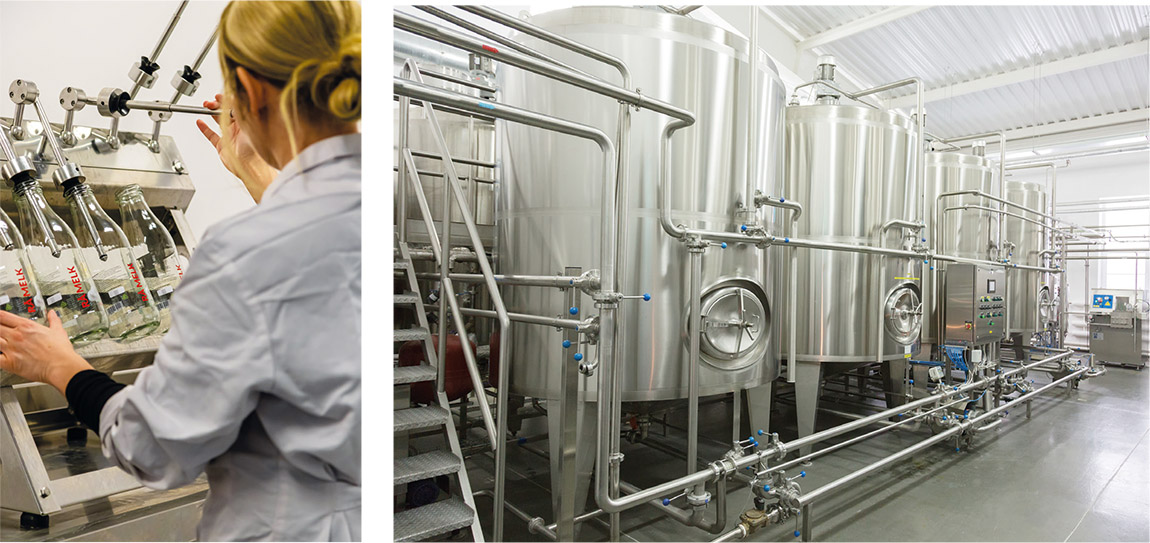 "We initially started out at home, in a tiny, 15-square-metre shed," Thorsen chuckles. "Now we've upgraded a bit, to say the least. In our new factory, we're able to produce up to 72,000 litres a day."
After countless trials using existing bacteria cultures, Rawsome's first yoghurt finally hit Norwegian shelves. On the very same day, the yoghurt won a bronze medal at the Matstreif Food Festival.
No compromises, no short-cuts
"Rawsome started as my personal contribution to what I believe food production should be: tasty, healthy and organic," says Thorsen. "We don't produce anything we wouldn't eat or buy ourselves."
In order to make dairy products last longer, most traditional dairy producers add additives such as milk powder. "The journey has been long, and it has at times been hard not to cave in and add additives," Thorsen admits. "But we don't compromise on quality. This means no short-cuts."
The Rawsome founder describes "optimum quality" as their goal. And that quality applies to not only taste and nutrition, but also the animal welfare, sustainability and the ingredients behind it all. The Rawsome team insists that raw products enhance nature's own flavours, which is why they seek to produce ethical, nature-friendly food.
"Once we've expanded and have the power to do so, we would like to set certain standards of animal welfare for the farmers we purchase our milk from."
Another reason for their focus on animal welfare is that the company regards sustainability and the climate as incredibly important. They wish to ensure that every aspect of production respects nature and the environment we've been handed down. Taking part in the looming fight against climate change, the Rawsome team uses recyclable glass containers in order to reduce their carbon footprint. Additionally, they're in the process of producing vegan-friendly options for those who choose a vegan diet or simply cannot consume normal dairy.
Raw dairy for everyone
The small, northern country of Norway is not only known for its beautiful scenery and magical nature, but also for its sporty, healthy population. In 2019, Bloomberg rated the nation the ninth healthiest country in the world. That lifestyle of exercise and organic food is not just reserved for the country's long list of Olympic medallists, but is also considered important to many Norwegians. It's no wonder then, that Rawsome has become both popular and successful.
"Often, those with a special interest in healthy eating or health and wellness generally are drawn to our products," says Thorsen. "And of course, they often come back for more."
However, Rawsome is not just for the exercising part of the population. The founder explains that they often get customers who experience or know others with irritable bowel syndrome (IBS), a group that can easily feel excluded by the traditional dairy market. Thanks to a production like no other, the company can offer alternatives for those sensitive to traditional supermarket dairy.
"After a long, tiring workday, there's nothing more rewarding than knowing that our products can genuinely help people out there. It keeps us going and gives us the motivation to develop more products," Thorsen reflects. "We're incredibly thankful to our customers for this."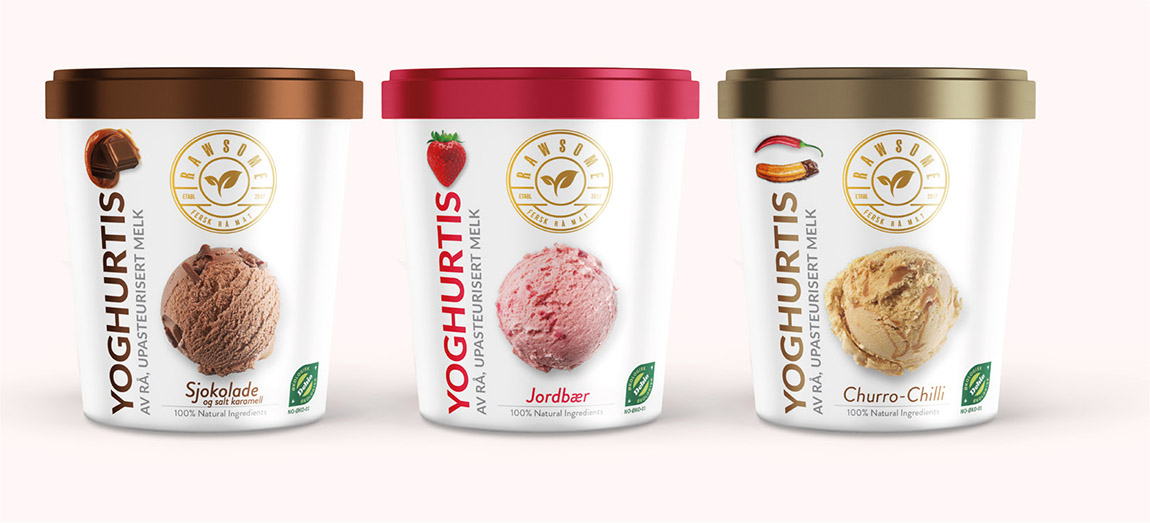 Fro-yo, cream cheese and world domination
Rawsome's product range has until now been limited, but as a result of its success, the company is finally able to continue developing more exciting products, such as a new vegan line. Other products on the horizon include clean, guilt-free frozen yoghurt, cottage cheese and cream cheese.
Despite their success in Norway, the Rawsome team has no intentions of halting the expansion. With a strong drive, clear plans, and a wish to be a force for good on the market, they look to world domination next. "We're looking to bring our healthy, Norwegian lifestyle to other places, such as the US, and we aim to be world-leading within the field."
Asked to describe Rawsome using just three words, Thorsen simply says: "World's. Best. Yoghurt."
Rawsome is currently working on a crowdfunding project, which will allow them to further develop their products and brand. For more information about the fundraiser, visit their website at www.rawsome.no Web: www.rawsome.no "We promise to continue to do our utmost to produce food of the finest quality and flavour, based on conditions and methods that are also nature friendly." Kjell-Christian Thorsen, founder of Rawsome
Subscribe to Our Newsletter
Receive our monthly newsletter by email