Rebuilding Architects: Uncovering the enduring value in buildings
By Nina Bressler | Photos: Rebuilding Arkitekter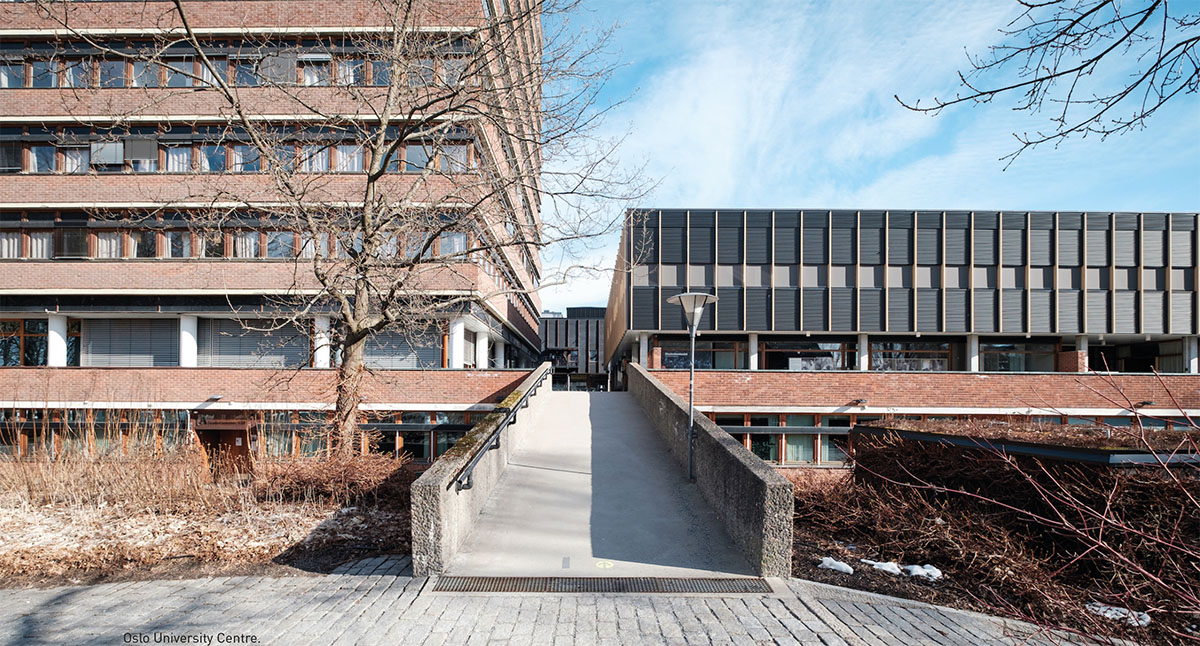 Is there value in old, discarded buildings? Absolutely, if you ask the team at Rebuilding Architects. This Oslo-based studio is passionately dedicating its practice to the transformation of purpose and architecture in existing buildings, transferring their inherent value into the future with the help of ingenious and creative design.
55 buildings are torn down every day in Norway – a senseless waste of materials and resources, according to Rebuilding Architects. Ida Winge Andersen, manager of the studio, discusses the need to reuse existing building structures to increase sustainability. "There's always value in something that has already been built; it's right there – time, energy and money have already been spent on building it once. In tearing it down, only to build something else from scratch, a huge amount of material, concrete, steel, glass, not to mention history, goes to waste," she says. "The construction sector is behind approximately 40 per cent of global CO2 emissions, and we believe that one way to reduce that number is to restore and develop existing buildings, which also helps to preserve the legacy of the building, as well as its surroundings, for generations to come."
Founded in 2015 and consisting of a tight-knit team of eight enthusiastic individuals, the studio is passionate about changing the world for the better with the help of creative thinking and clever solutions.
Restoring historical and commercial value
Working with existing buildings means building styles from a vast timespan are on the drawing board: stretching from the beginning of the 20th century until the 2000s, it means that different methods need to be applied, all depending on the current condition and whether the building is listed or not. While listed buildings are more strictly tied to regulations, they also provide a unique opportunity to bring forth history in exciting ways, while unlisted buildings provide greater freedom to venture into the unknown and make radical changes.
But on some occasions, it's the subtle adjustments that make all the difference. "One of our projects is an office building from 2008 that didn't manage to attract any businesses. Small alterations made a huge difference: by introducing a canopy marking a new main entrance, along with reorganising and gathering all the common areas into an open ground floor, constructing a new staircase to allow easy access to a new bicycle parking space in conjunction with the car parking space, along with other small adjustments, we managed to inject new life into the building and create an attractive workspace," says Winge Andersen.
Silurveien is another project underway, where an old telephone exchange building is set to become a supreme location for apartments. The project is centered around fresh ideas for how to turn an industrial building from the '80s into a climate friendly, unique living space for the residents. "We believe in using local material as much as possible. What do we have around us that could provide quality to this project? What's hiding, quite literally, inside the walls, and what could we utilise that is readily available in our part of the world?" Winge Andersen asks. "Local materials like timber, brick and stone, plus products and furniture designed and manufactured locally, are some of the features we try to implement as much as we can."

Bridging past, present and future
The importance of history is present throughout all the firm's projects, which means that they work closely with antiquarian authorities to ensure that a responsible restoration is undertaken. While the future purpose holds an obvious importance during the restoration process, the original function of a building is also an essential aspect in creating a wholesome context.
Turbinveien, a listed bath house from the 1920s, is one project where in-depth knowledge about its original purpose was fundamental to enabling a sensible restoration of its existing structure. Minimal changes were allowed to the façade, which instead brought the focus to the interior, where mezzanines, increased ceiling height and cleverly constructed staircases aligned to create unique apartments on a historical site.
Another project currently in the works is the revitalisation of Oslo University Centre. Several listed buildings from the '60s are set to be restored and developed, turning the area into the main hub and heart of the campus. Careful reinterpretations of their original shape, along with extensions to the existing buildings, will lay the foundation for modern structures made to last, with the historical roots stretching far back.
"History is so important in creating coherence in a place. It creates purpose for the building and the people using it. History is a link between the past, the present and the future, and the more you know about it, the more mindful you can be about the architecture," says Winge Andersen.
Indeed, when sustainability is key to creating a better future, remembering and preserving the best pieces of the past sounds like a good place to start.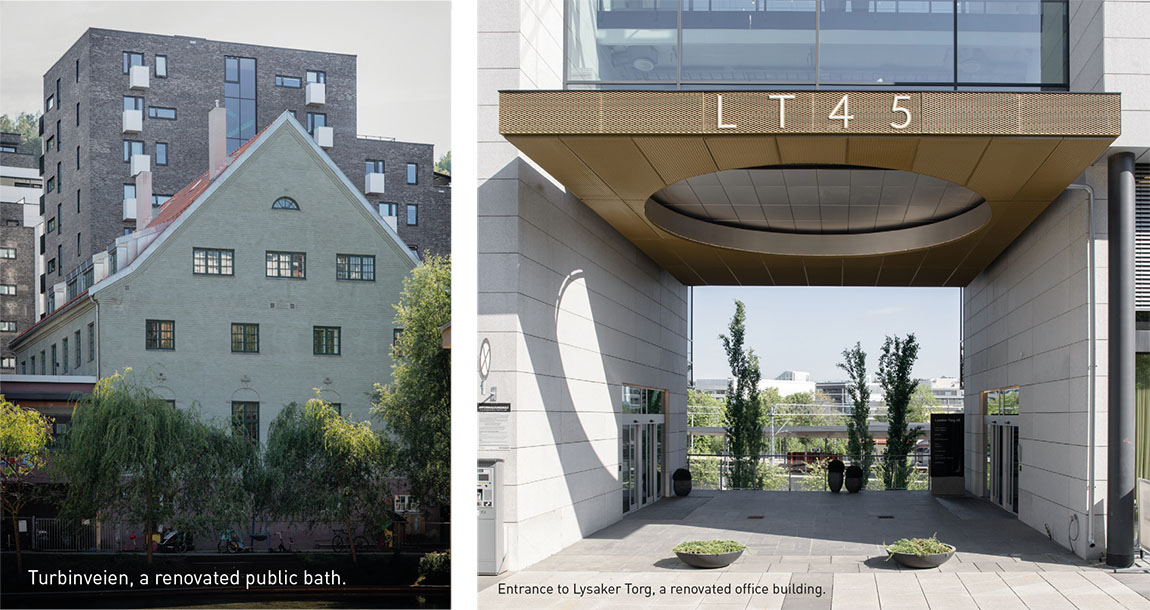 Web: www.rebuilding.no Instagram: @rebuilding.no
Subscribe to Our Newsletter
Receive our monthly newsletter by email