Refreshing beers after crisp days in the mountains
By Malin Norman
Ski bums and outdoor enthusiasts, there is still time to soak up some winter sun in the mountains. Whether staying at a fancy ski hotel or in a comfy cabin, hitting the slopes or cross-country skiing at a slower pace, or just enjoying some down-time on a sunny terrace – there are some delicious beers available for quenching your thirst, perfect for snowy winter days.
For great taste without a huge ABV, a crushable Czech-style pilsner will be refreshing after a day on the slopes. Going slightly darker, a sessionable Amber Lager has a nice balance of caramel malt and hop bitterness. Meanwhile, a classic Dunkel, a dark lager, juggles flavours of chocolate, bread crust and caramel, but without being too sweet, and usually also goes well with food.
If you like hoppy beers, Swedish brewery Beerbliotek has a superb one for relaxing with friends in the cabin. Sällskapsdryck is an easy-drinking American Pale Ale full of citrus and stone fruit with pronounced bitterness. Norway's Lervig has a fantastic IPA, suitably called Field Trip, brewed with kveik yeast. Think pineapple, mango and tangerine coupled with intense hops. And To Øl in Denmark tempts with Blizzard, a dry-hopped winter wheat IPA described by the brewery as "a turbid white thunderstorm in your glass".
Beer is often best enjoyed fresh, so try a local brewery if you get the chance. For instance, Fjäll-Plzner by Sälens Fjällbryggeri is a Czech-style pilsner with notes of crispbread, apricot, caramel and orange. Its hazy IPA, called Fjälldimma, sounds delicious too, with well-balanced fruitiness and hop bitterness. Fjällen by Åre Bryggcompagni is a juicy, double dry-hopped American Pale Ale with hints of mango, pineapple, grapefruit, rosemary and honey. Also based in Åre, Svartberget brews Smokey Mountain, a smoked rye beer reminiscent of charcuterie and rye bread, perfect when curling up on the sofa by a crackling open fire.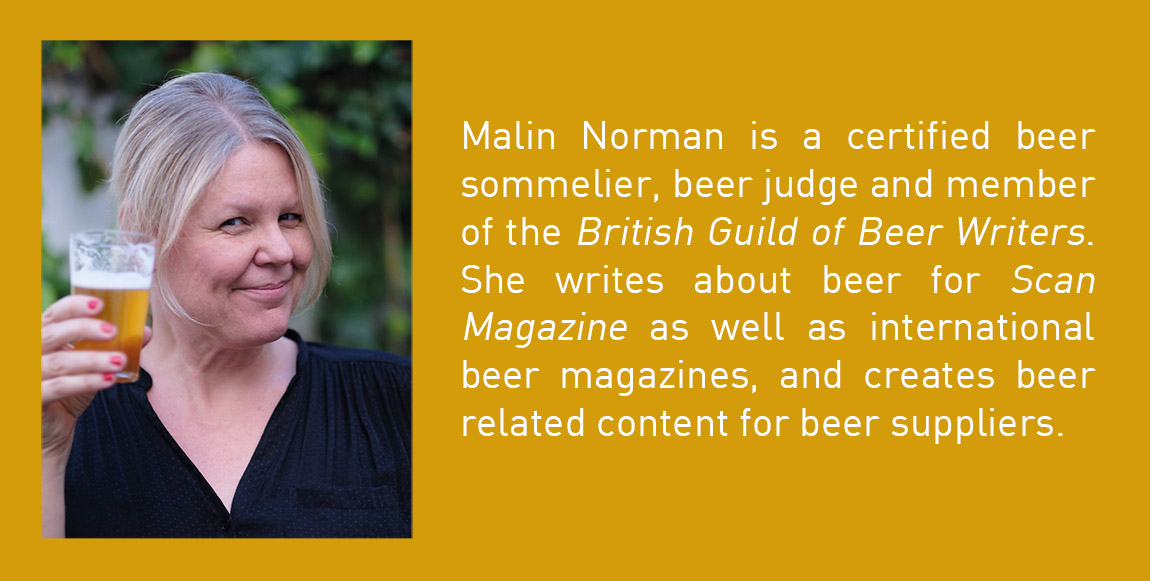 Subscribe to Our Newsletter
Receive our monthly newsletter by email