reMarkable2: merging paper with technology
By Karin Blak | Photos: reMarkable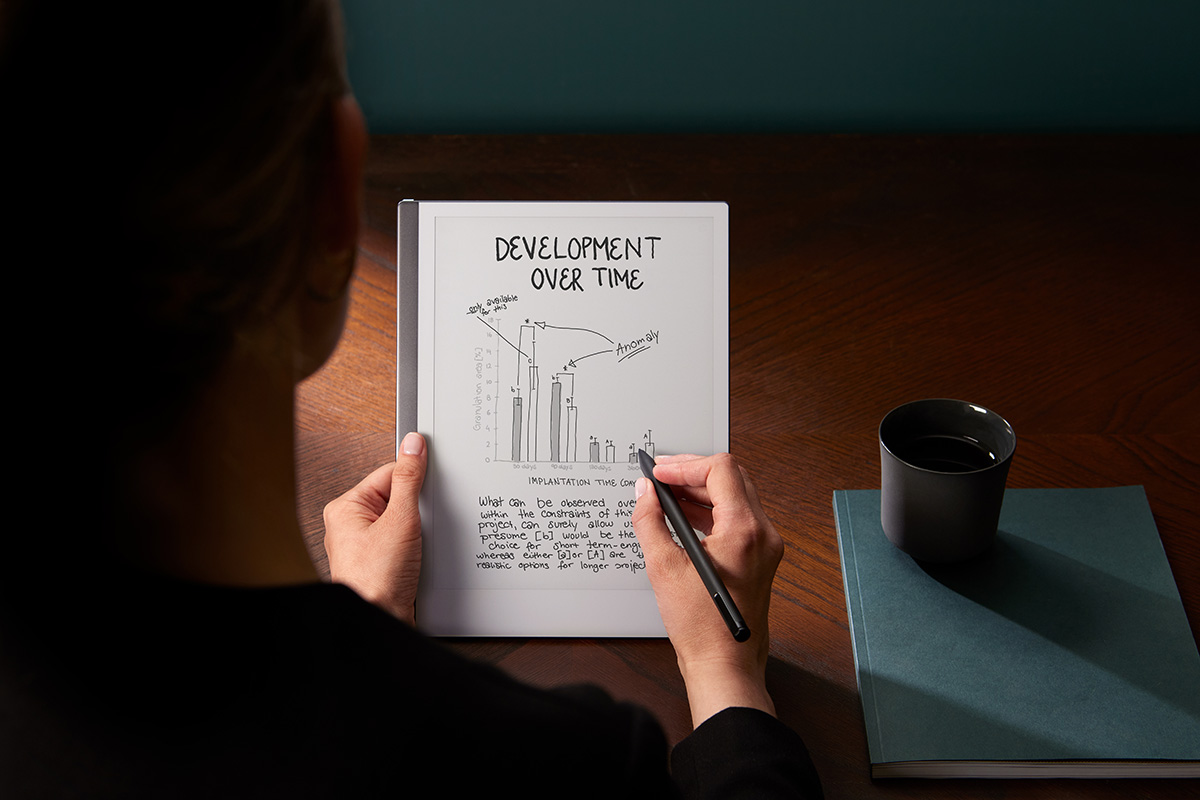 There is nothing quite as inspiring as writing on paper and the creative process of thought converted into words as the pen flows across the page. However, notebooks take up space, can be awkward to carry, may get lost or damaged, and tend to swallow information when it's most needed.
During his university years, Magnus Haug Wanberg, the founder of reMarkable, was a great notetaker. As time passed, he amassed notebooks that had to be carried from class to class, and trying to trace topics in his ever-increasing notes became time-consuming and frustrating.
The inspirational inventor
With a degree in computer science, networks and telematics, Haug Wanberg decided to put his knowledge to good use and became determined to find an alternative solution to this vexing situation. His idea needed to ease the cumbersome weight of paper but also lessen the effort when searching for information.
Knowing that he could think better when putting pen to paper, he wanted something akin to, as Haug Wanberg puts it, "paper dipped in tech". He came up with the idea of a tablet created to feel like the old-fashioned writing experience yet combined with the convenience of digital technology.
Haug Wanberg founded reMarkable in 2013. In 2017, the original reMarkable was released, followed by reMarkable2 in 2020.
What, no social media?
Whether you are editing a large document, taking notes during a meeting, running an active to-do list or sketching an explanatory drawing or mind map, the reMarkable2 fits the bill: it's a tool built to inspire concentration, yet encouraging the freedom needed for creativity.
This human-friendly technology is purposefully distraction free. While the reMarkable team is constantly looking to improve and enhance the performance of their tablet, they like to emphasise that the reMarkable will always be "without notifications or pop-ups, so that your train of thought is undisturbed while you work".
The tablet is more or less the size of an A4 notepad, though slimmer and sturdier. It is purely focused on the writing experience, disconnected from digital distractions to help you to maximise your workflow: write, read and edit – repeat. It is a dream come true for anyone who works best with pen and paper while undisturbed by emails and social media.
The outdoor work experience
Because the screen is designed without the usual reflections, it is possible to take the reMarkable outdoors to carry on working while enjoying the sunshine and listening to birdsong.
The writing surface, called CANVAS, is made to create paper-like friction that, when combined with the world's fastest digital ink, responds to the pressure of the accompanying pen. The team at reMarkable states that "we're emulating paper. Not necessarily its physical aspects, but the qualities that make it so good for thinking."
One addition to the reMarkable2 is the eraser. Make a mistake or want to change something written or drawn? Simply rub the eraser over the area to clear the way for new information.
When you need to save your document, you have a choice: become a subscribed member of Connect or, alternatively, the reMarkable comes with 8GB internal storage, which equates to roughly 100,000 typed pages. It would take about 500 standard notebooks to fill it to capacity, so plenty of space if you just want to use it as a stand-alone creative tool.
Workable subscription options
With two levels of Connect subscription, there are options to suit your pocket and purpose of use – not that either is expensive. Both include unlimited cloud storage in Dropbox, Google or One Drive; the choice is yours. You simply upload or download your file to save or share your writing or updated edits.
Included in the top-tier subscription is the ability to convert handwriting into a typed document as well as a good choice of templates for inspiration and a professional layout of your documents. Another handy feature in the top tier is the ability to send your document via email.
Optimising cognition
Improving our memory and hand coordination is one of the hidden benefits of writing with pen and paper. Through the action of writing, areas of the brain responsible for language, memory, thinking and muscle movement are all engaged at the same time. This has become the basis for the ethos at reMarkable: to increase the performance of the brain and improve cognitive ability while enjoying the creative act of writing.
Haug Wanberg says that "reMarkable helps me to focus, but not only that; it's also an object that I love to use. It's an intrinsic part of my life."
Well, he has certainly created a tablet that many of us will treasure and integrate into our lives for years to come.
Web: www.remarkable.com Instagram: @remarkable Hashtag: #remarkablepaper
Subscribe to Our Newsletter
Receive our monthly newsletter by email