Restaurang Hasselbo: A bistro and wine bar dedicated to both small and big moments
By Hanna Andersson | Photos: Restaurang Hasselbo
Restaurang Hasselbo is a dynamic hub in central Stockholm with a focus on comfort, cosiness and great food paired with delicious wine. It is a bistro and wine bar, perfect for both a dinner with friends and family and a late-night drink, where you get to experience food inspired by cuisines from all over the world.
The menu offers a selection of seasonal medium-sized dishes and small dishes, perfect for sharing. The dishes are inspired by seasonal local produce and techniques from all over the world, and the chefs are encouraged to create new and exciting recipes.
The restaurant was opened in November 2019 by Filippa Dahlberg, Cooper Palmer and Martina Wallenberg. "Our goal is to provide a great atmosphere with good food and wine that people want to come back to. We are frequently changing our menu, so there is always something new," says Palmer.
"We aim to always have a menu consisting of both meat, fish and vegetarian options to suit everyone's needs," Dahlberg adds.
The menu is complemented by an extensive wine list, which offers exclusive wines from small producers, mainly around Europe. "We want to be able to share a great selection of wine with our guests. You will be able to both discover new and exciting options and choose from great representations of classic grapes and styles. It's easy to only buy from the big producers, but we are lucky to have found great smaller businesses that we can introduce on our menu," says Palmer.
The cosy atmosphere is inspired by a home environment, and the team sees the bistro as an extension of the living room. "We want our restaurant to be available for any occasion or celebration," says Dahlberg.
"For people who want a nice place to meet, we offer a comfortable space to share good food, wine and conversation. The best feedback we get is when our guests share our restaurant with family and friends. That's proof that we are doing it right," Wallenberg concludes.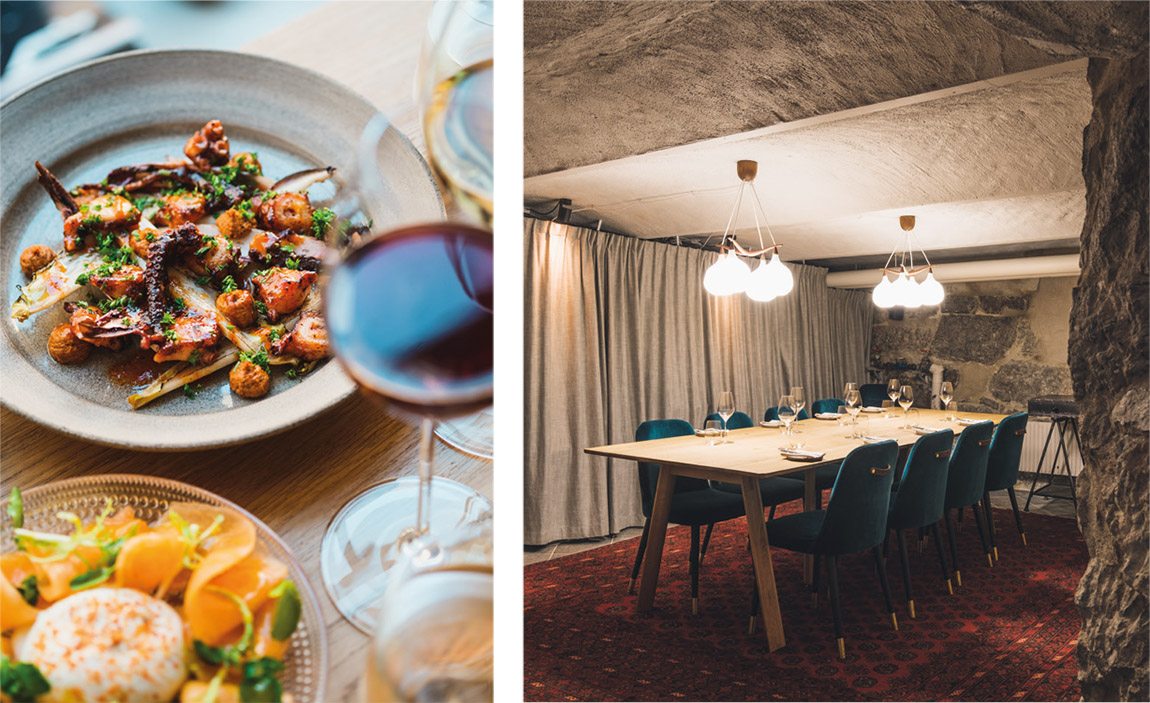 Web: www.restauranghasselbo.se Instagram: @resturanghasselbo
Subscribe to Our Newsletter
Receive our monthly newsletter by email