Restaurang Sensum: Deliciousness in a relaxed environment – open for spontaneity
By Nina Bressler | Photos: Restaurang Sensum
Restaurang Sensum, situated in a homely neighbourhood in Stockholm, is the perfect place for those looking for a buzzy ambience paired supremely with delicious food. Founded by foodies and business veterans, this place offers creative food fusions alongside a hand-picked wine list as well as some sensational gin combinations.
"People need to know we're here in order to find us; we're recommended to them by someone, perhaps they've read a good review or they're regulars – and that's why each visit is special to us," says one of the founders, Johan Tengsved, while discussing the restaurant's location, close to the city centre yet a stone's throw away from the beaten path.
Tengsved, Katarina Kaselli and Mikael Wretman decided to open a restaurant together after having spent years working together for another venue in the Swedish capital. Shared ideas and values pushed them to create something new together, and Restaurang Sensum opened its doors in 2017. "We get a kick from realising ideas, and creativity is a huge part of our business: from building the restaurant to creating our dishes. Our menu is dynamic and changes regularly to allow that creative freedom, where we can experiment and serve exciting flavours that not only wow our guests, but also keep ourselves inspired," says Tengsved. A flexible menu, Nordic and European inspired with a touch of Asia, also allows them to be conscious about minimising food waste and cook exciting, impromptu dishes when they get their hands on a small batch of a new produce.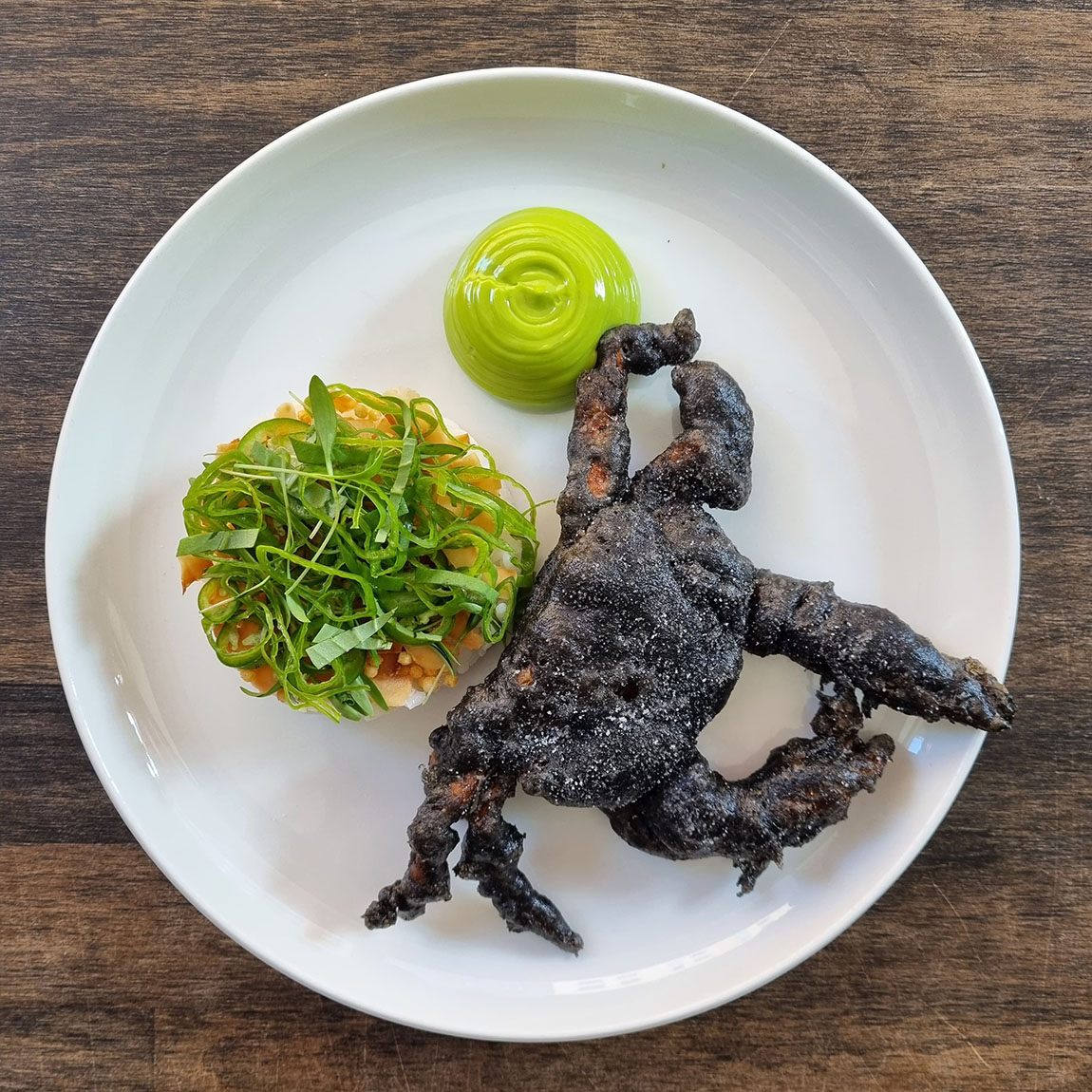 A hand-picked wine list is another main character at Restaurang Sensum, along with a fervent passion for gin. A great selection of natural wines alongside European wines and elegant features from the new world characterises their list. Gin lovers are welcomed with a unique selection containing some of the finest options on the market, and gin tastings are arranged for guests who want to delve deeper into the subject. The restaurant's own allotment, where vegetables are grown to be served in the restaurant, is a way of staying rooted.
"We always keep a number of tables unreserved for walk-ins. We're not about being exclusive, but about being the best at what we do," Tengsved concludes. "And when it comes to delicious food, superb wines and a welcoming, relaxed ambience, I believe we've hit the nail on the head."
Web: www.restaurangsensum.se Instagram: @restaurangsensum
Subscribe to Our Newsletter
Receive our monthly newsletter by email