Restaurant Bacchus & Svenska Klubben: Fantastic food in fine, historic settings
Text: Mari Koskinen | Photos © Niklas Frank, Restaurant Bacchus and Svenska Klubben
This exquisite, historic building, situated right on the sea front in central Vaasa, offers excellent Nordic cuisine both at lunch time and in the evenings.
Restaurant Bacchus and Svenska Klubben consist of two separate sections: the beautiful main floor is home to Svenska Klubben, and Restaurant Bacchus is situated downstairs in the basement. The building dates back to 1863 and was originally a home, transformed into a restaurant some decades later. The establishment has been operated by the Gunell family since 2014. Father Ralf Gunell is CEO of the company, and his two sons, Patrik and Tom Gunell, are responsible for the culinary expertise.
The light and spacious Svenska Klubben serves lunch from 10.30am to 3pm, Monday to Friday, all year round. "These past five years have been good to us. The business started well right from the beginning. The lunch is very popular – we have between 200 and 400 guests every day," Ralf Gunell explains.
There are about 160 seats and three meeting rooms for private events seating another 90 guests. "Svenska Klubben is also a popular place for big events like weddings, birthday parties and other major celebrations," Gunell continues. This comes as no surprise, as the beautiful details of the decorated walls and ceiling give any event a luxurious feel. "We also offer catering for weddings and other events organised in other venues," the CEO adds.
Downstairs, the cellar restaurant Bacchus opens its doors again after the summer break on 6 September 2019, offering à la carte dining in the evenings. It is known for exquisite Nordic and European flavours, prepared using fresh, local ingredients. The menu changes three times per year, and the carefully chosen dishes respect the wonderful Finnish seasons. There is also an increasing number of vegetarian dishes. The wine menu has been carefully selected and is updated regularly to complement the à la carte menu.
Saturday brunch back in the calendar
"In September, we bring back our highly popular Saturday brunch again, and it will take place every other Saturday," Gunell reveals. "We also participate in other special events, like the local food festival Ikkuna [meaning 'window'], which opens a window to the local culinary scene. "We offer an exclusive menu designed specifically for the festival, as well as special dishes that are only available then."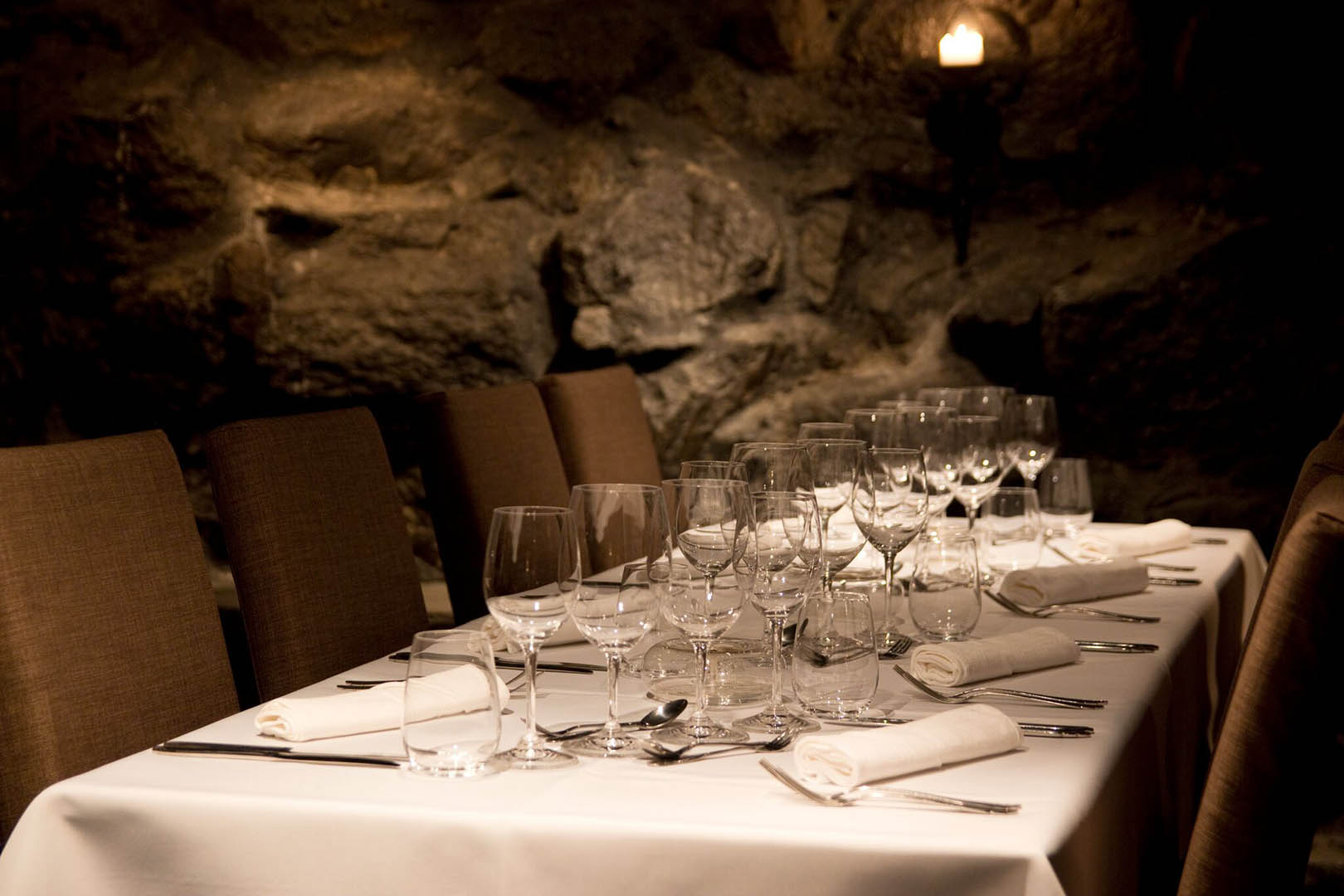 Web: bacchus.fi Facebook: BacchusSvenskaKlubben Instagram: @bacchus_svenskaklubben
Subscribe to Our Newsletter
Receive our monthly newsletter by email