Restaurant Back Pocket: Farm to table: an exquisite stay on a Baltic Sea island
By Lotta Lassesson | Photos: Nestor Hotel
Food is art at Restaurant Back Pocket, thanks to daily inspiration from the Finnish island landscape and a profound love for Nordic produce.
Any Scandinavian will tell you that nothing compares to the Nordic archipelago. The proximity to the sea, its nature and wildlife, combined with unpredictable changes in weather, is both a charm and a challenge.
Restaurant Back Pocket is part of Nestor hotel, situated on Korpo Island in Finland's Åboland archipelago. Its six rooms are built on top of an old barn and pay tribute to the people who once lived and worked here. They are carefully designed in different in character and size, and each is named after the cattle that once roamed the farm. Hotel owner and head chef William Hellgren has grown up here, with close ties to both the archipelago and the hospitality industry.
Though born in Sweden, Hellgren moved back to Korpo Island when he still was a child. His Finnish parents are both creatives – his father is an industrial designer and his mother, an artist – and decided to combine their skills and passions to transform an old farmhouse into the boutique Nestor Hotel in 2009. In 2016, aged 23, Hellgren took charge of the operation.
After training as a chef at Helsingfors, Finland, Hellgren worked at Björn Franzen's Michelin-star restaurant in Stockholm. From then on, he knew the kind of dining experience he wanted to create. Hellgren's cuisine is playful, sourced from the highest-quality local ingredients, and presented artfully on the plate. "I always strive to use innovative and unexpected methods in my cuisine. A key element is to keep the menu alive," he explains. He treats every day like a blank canvas when it comes to the menu, taking inspiration from the raw ingredients, just as the sourdough for the dinner service is prepared every morning.
Back Pocket is a blend of old and new, combining rustic charm with a modern feel. On the six-course tasting menu, the dishes change with the seasons. The 80-seat restaurant is the heart of the hotel, and is a popular choice for private functions, weddings and corporate event bookings.
Here is a piece of Nordic paradise, where design and a love of great cuisine make for a picture-perfect visit.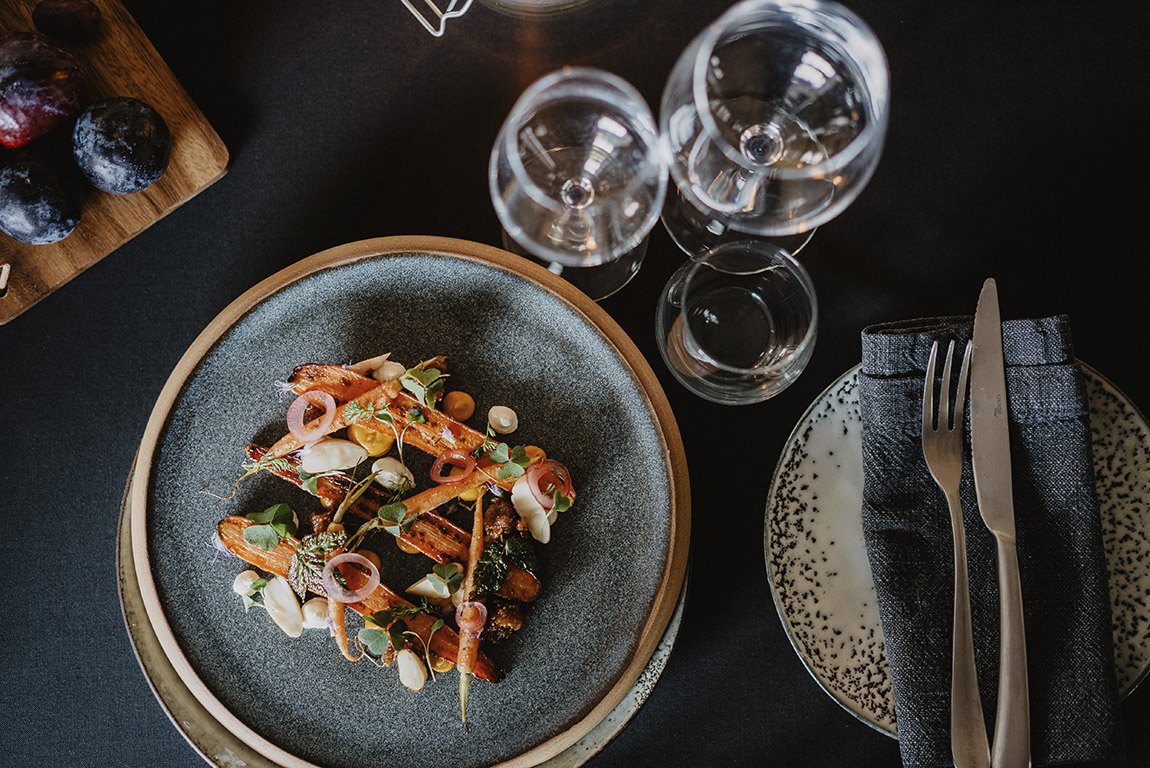 Web: www.hotelnestor.fi
Subscribe to Our Newsletter
Receive our monthly newsletter by email