Restaurant Essens: Feel-good food in cosy surroundings
Restaurant Essens is not like other restaurants. The furniture is a mix of second-hand and new, creating a cosy and down-to-earth vibe where everyone is welcome. You can expect mouth-wateringly good food, 'hygge', and a friendly atmosphere.
TEXT: HEIDI KOKBORG | PHOTOS: MEDIEBROEN.DK AND RSFOTOGRAFI
In Frederikshavn in Northern Jutland, you will find Restaurant Essens, a down-to-earth restaurant that serves delicious food – most of which is grown on a field belonging to the restaurant, just minutes away. "I started Restaurant Essens because I was tired of fine dining. I did that for 13 years when I owned a successful fish restaurant. I wanted to go back to my roots: cooking tasty food in a place that reflects me and is totally down to earth," says Tonny Kristensen, owner and head chef at Restaurant Essens.
Tonny Kristensen.
"We do whatever we want here – not what other people think we should do. I wanted to go a different way. Nothing is streamlined here. The interior is a mix between old and new, which creates a friendly and cosy environment where everyone feels welcome," he explains.
Locally grown food
If you expect to find a big menu here, you will be disappointed – or perhaps pleasantly surprised. Restaurant Essens has no menu, and that is entirely on purpose. "This means that I have zero waste. When you have a menu, you must have certain food, often in big amounts. We don't need that. We only have what is in season, and our food is always fresh. In doing it this way, we always use everything, which is much more sustainable," says Kristensen.
Restaurant Essens also has its own field close to the restaurant. Here, they grow more than 200 different types of crops. Most of the crops are used in the restaurant, and the remainder is sold. They mainly serve fish, which is delivered fresh every day, and what little meat they do serve comes from a local farm. Food more local than that is hard to come by! And not only is the food local and sustainable, it is tasty, feel-good food. "To me, feel-good food means that the food tastes good and that you share it. Therefore, not every course is a single-serving size here. You'll often get one dish that is shared between everyone at the table. Sharing feels good – it is cosy, and people really love it," smiles Kristensen.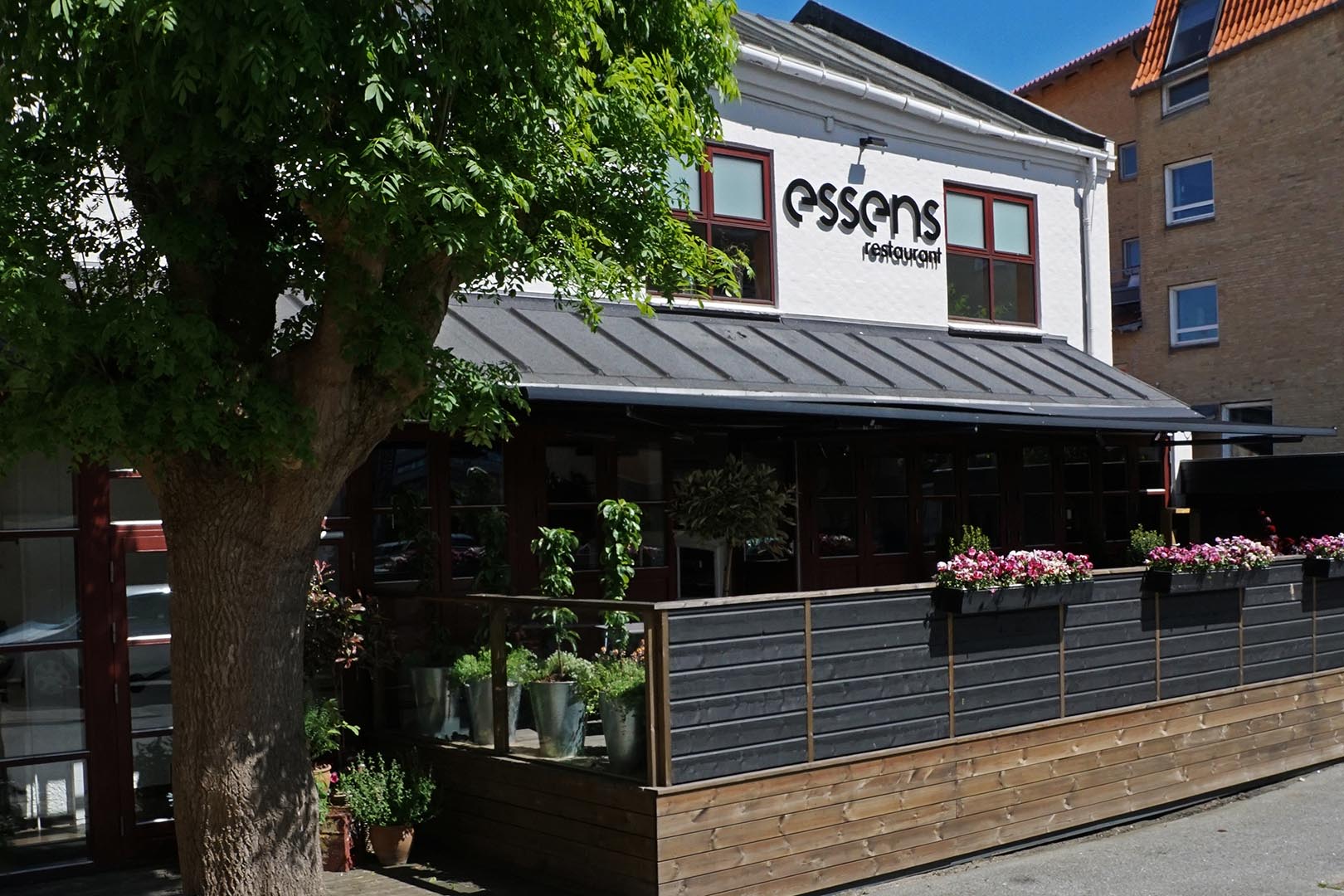 Facebook: Restaurant Essens
Instagram: @restaurantessens
Subscribe to Our Newsletter
Receive our monthly newsletter by email