Restaurant Rudolf Mathis: A winning formula at the water's edge
By Trine Jensen-Martin | Photos:Rudolf Mathis
This restaurant in Kerteminde on the island of Funen has the ingredients for an outstanding dining experience: a stunning waterfront setting, the atmosphere at the heart of a small working fishing harbour, super-friendly staff, and an exciting menu focused on freshly caught produce from the sea, and executed to absolute perfection. It is Danish seafood and service at its finest.
Puk Lyskjær Larsen opened Rudolf Mathis more than 36 years ago and still runs this well-established and much-loved restaurant with his wife, Ursula. "We exist because of our customers, but make a living out of them returning to us," he says. This has become somewhat of a motto for them, and they continue to aim towards making their customers delighted, keeping them well-fed, yet hungry for more. "The most important thing for us is that our customers are happy and satisfied."
And most of their customers keep coming back; such is the pull of the food, the people, and the place itself. "We sold the restaurant at the beginning of the year," Lyskjær Larsen says. "The new owners are regulars who have been coming here for years, and they want my wife and I to continue running the place as we have done all this time."
This is testament to both the relationship between the customers and the staff at Rudolf Mathis, and the exceptional menus and welcoming, attentive service, which is never fussy or stifling.

True teamwork behind the scenes
"We create our monthly menus together as a team," says Lyskjær Larsen. "We gather in the kitchen and talk about the things that are inspiring to us at that moment in time, and then we create new dishes, or recreate old favourites. And we experiment with matching wines with the flavours of the food."
While the restaurant itself has an air of being unrushed and relaxed, a great deal of time, effort, heart and soul goes into every aspect of the constantly evolving and changing menus and wine lists. It is a real team effort, where all staff members are involved in the process, from waiters to chefs to sommeliers. They pride themselves not only on their outstanding menus, which they put together monthly, but also on the service and the experience they provide. The key is enjoyment and 'hygge', ensuring the optimum experience for their customers on every visit.
'Like a night out at the theatre'
Lunch at the restaurant is usually a lighter and shorter affair, with most guests having less time to sit down for a prolonged meal. So while lunch is certainly an enjoyable event, it is the experience of an evening meal at Restaurant Rudolf Mathis that truly allows the place to shine.
"We want it to be like a night out at the theatre, or a dinner at home," reflects Lyskjær Larsen. "There's no rush, and we want our customers to feel comfortable and to take their time, making the most of the evening with us."
This approach is one of the many things that increase the number of guests they welcome and then welcome back again – something truly wonderful to relish and revisit time and again.
Then and now
Having been with the restaurant from the very beginning, Lyskjær Larsen reflects on how little has changed over the past 36 years in terms of the food his customers like. "The dishes we serve are less voluminous than they used to be, you might say," he muses. "The ingredients and recipes are similar, with changes here and tweaks there, but the biggest difference is that the presentation of the food has become hugely important. The dishes must look appetising and the menus are more refined."
The cyclical nature of changing trends means that he has seen many things go in and out of fashion during his time at the helm of Rudolf Mathis. And it seems that what was popular before is also popular now, albeit in smaller portions.
One visit might not be enough
Restaurant Rudolf Mathis has become an institution in Kerteminde and has a firm place on the food map of Denmark as one of the country's finest restaurants of its kind. They consistently create out-of-this-world menus using the freshest fish and seafood, some of it caught literally within a stone's skim from the restaurant.
"We don't have any plans to change what we do," Lyskjær Larsen says. And with their winning formula of high-quality food and wine, a beautiful, idyllic view, and exceptional service, it is easy to see why they don't feel the need to change a thing. The returning customers speak for themselves: it is just too good not to come back for more.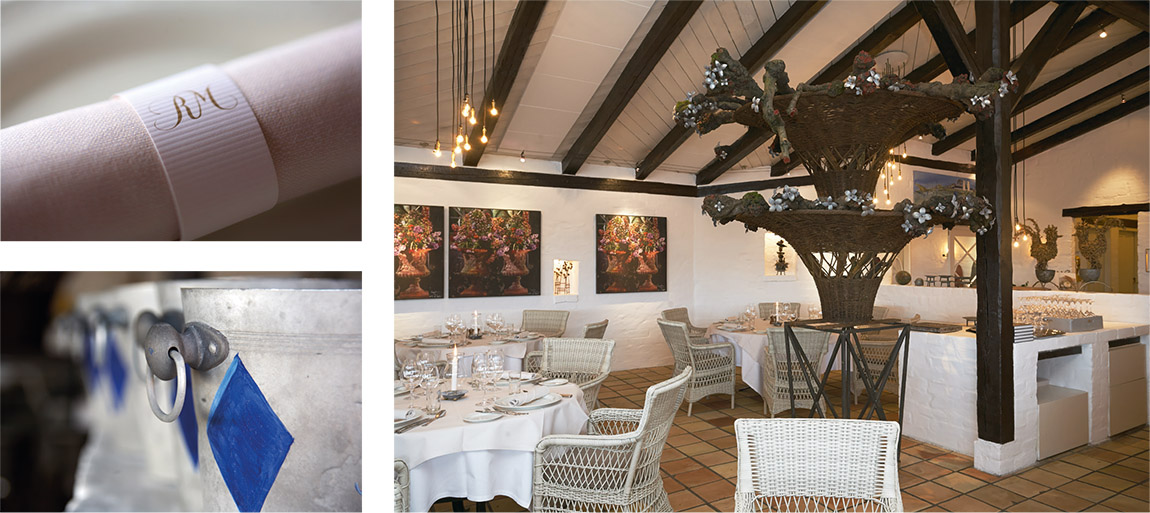 Address: Rudolf Mathis, Dosseringen 13, 5300 Kerteminde. Phone: +45 65 32 32 33 Facebook: Restaurant Rudolf Mathis Instagram: @rudolf_mathis Web: rudolf-mathis.dk
Subscribe to Our Newsletter
Receive our monthly newsletter by email