Restaurant Valdemar – Excellent food in a relaxing environment
Text: Josefine Older Steffensen | Photos © Restaurant Valdemar
There is nothing quite like stepping through the door of a restaurant and immediately feeling relaxed and in good hands: and that is exactly what happens when entering Restaurant Valdemar in the centre of Kolding, Denmark.
The restaurant was started five years ago, by popular demand. "My husband and I run another summer restaurant, Café Løverodde, outside Kolding, and our guests kept asking us why we hadn't opened something in the centre, that was open all year round. So we gave the people what they wanted, and it's been fantastic ever since," explains Dorte Bichel, co-owner of Restaurant Valdemar and Café Løverodde.
Restaurant Valdemar is somewhere that is focused on the quality of the food and the quality of the service. "We make everything from scratch, including breads and sauces. We look forward to people tasting our food, so we want to make sure it's the best that we can make," says Bichel. The food is modern European, and it changes seasonally. At lunch, Restaurant Valdemar serves traditional Danish open sandwiches, while in the evening, there is the option of a set menu, which changes weekly, or an à la carte menu.
Working together as a family
"Both of our restaurants are family run, and we consider our staff at Valdemar to be our family. It has to be fun to go to work, and I think it's something our guests can feel when they walk through the door. We all work alongside each other to make the restaurant a warm and inviting place," says Bichel.
Many of the guests at Restaurant Valdemar are regulars, or at least not first-timers. People keep coming back for the good food and the nice environment – and the homemade béarnaise! In the summer, the restaurant literally opens its doors so that the whole front is open to the square outside, while all year round, the restaurant can be used for private events. Holding your event here is a particularly good idea on Sundays, when it is otherwise closed.
There is no doubt that the people behind Restaurant Valdemar love what they do; it is evident in their attitudes and in the food they serve. Whether it is for a business lunch, a dinner with the family or a big celebration, Restaurant Valdemar is ready to welcome you in.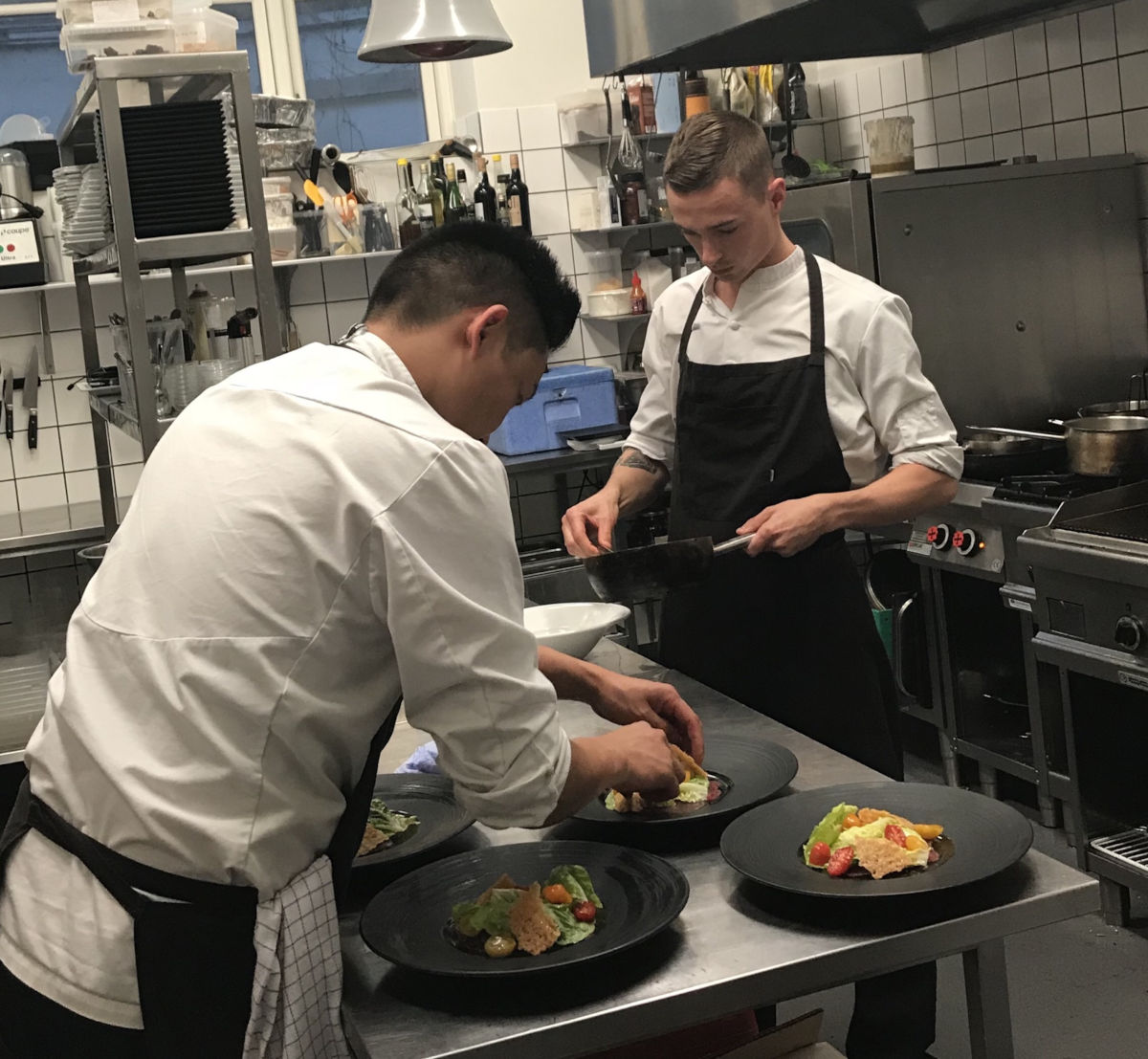 Subscribe to Our Newsletter
Receive our monthly newsletter by email