Rudolf Mathis: Serious about seafood
Text: Signe Hansen | Photos: Rudolf Mathis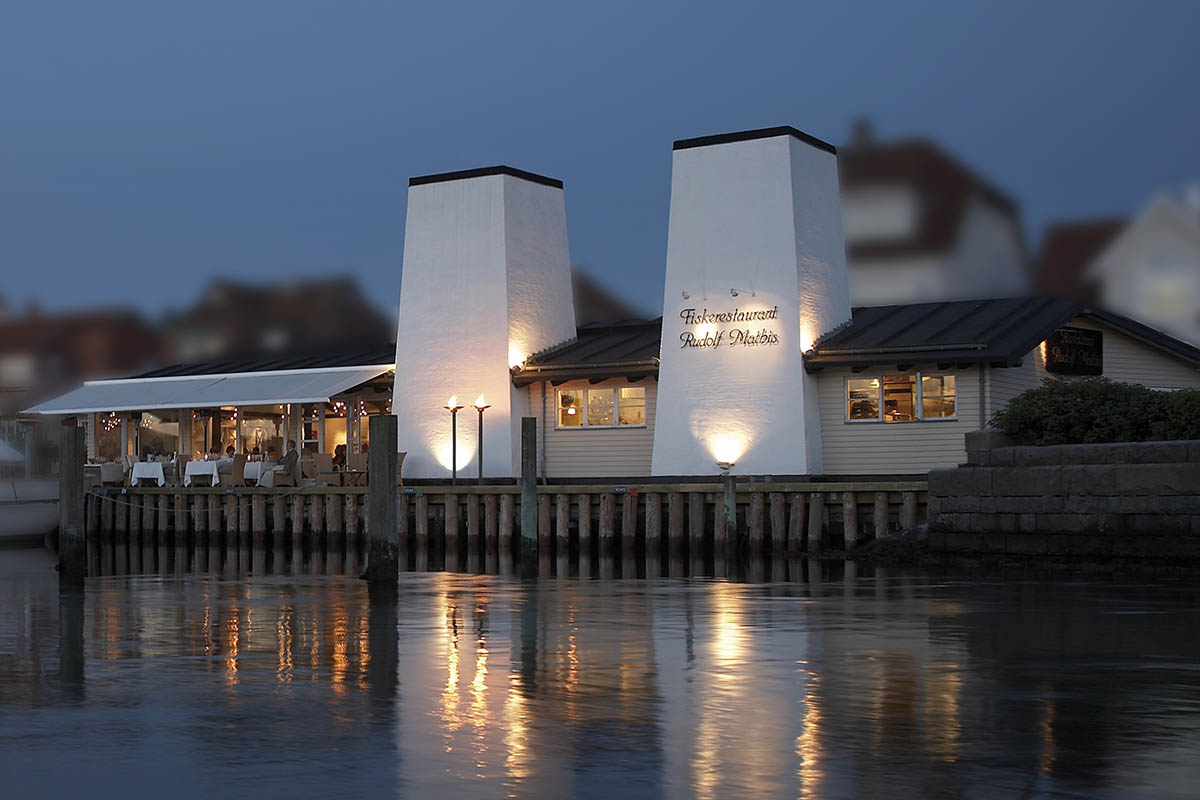 Closing in on its 35th anniversary, Rudolf Mathis, an award-winning seafood restaurant in Kerteminde, has long been one of Denmark's best-loved seafood restaurants. The owner, founder and chef Puk Larsen tells Scan Magazine how he, despite fierce competition due to Denmark's booming restaurant scene, has continued to attract guests from near and far.
With its towering, white-washed walls and terrace perched over the water, Rudolf Mathis is practically made for a seafood lunch in the sun. And, as a matter of fact, it was the restaurant's location that, back in the '80s, led to it becoming a seafood restaurant. "I've always preferred working with fish, but the fact that we ended up an actual seafood restaurant had a lot to do with the location. It took a long time to get planning permission and then construct the restaurant, and even before we were finished, people and the media had begun referring to it as 'the seafood restaurant', and that has just stuck," Larsen explains.
With Kerteminde harbour on its doorstep, it is natural that Rudolf Mathis sources most of its seafood from the surrounding waters. As the menu changes according to seasons, this means that guests visiting during spring and summer are likely to find lots of shellfish platters as well as plaice, fresh in from Kerteminde harbour, on the menu.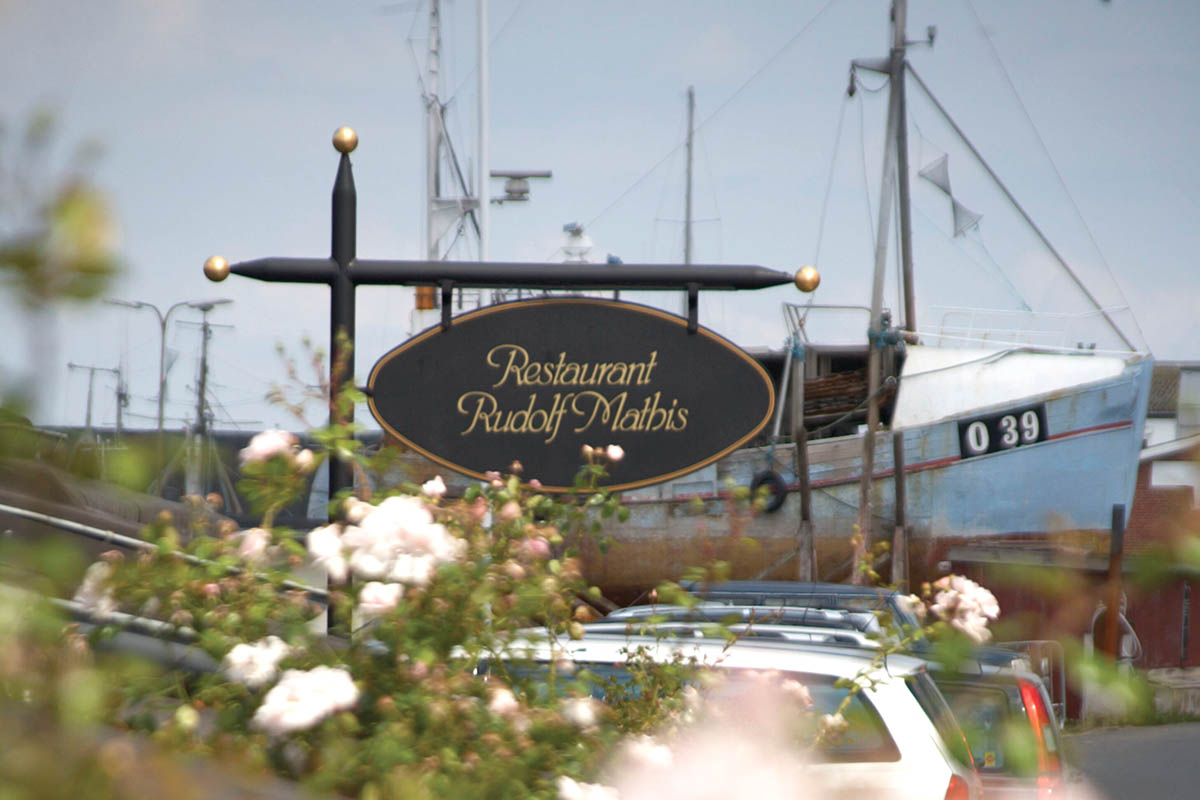 Staying on course
A native Kerteminder, Puk Larsen started Rudolf Mathis after eight years gathering experience at one of Denmark's best restaurants, Kong Hans Kælder in Copenhagen. When returning to Kerteminde, the lack of quality restaurants in the beautiful area convinced him to set up Rudolf Mathis. "I never imagined that it would be as successful as it has eventually become, or that we would achieve the kind of gastronomic level that we have today," says Larsen. "Though we've always aimed to make high-quality food, we've developed a lot over the years. But there are some key elements that don't change – it's about quality. A lot of new trends have popped up recently, and some of them we include in our kitchen, but there are also many that we don't go anywhere near."

A life of seafood
Rudolf Mathis' undisputable reputation as one of Denmark's best seafood restaurants is, however, not exclusively down to the consistent gastronomic level, but also the friendly atmosphere created by Larsen's wife, Ursula Plato, and her team of service-minded waiters. "We love it when new people try our restaurant, but we make our living from people who come back," says Larsen.  That's why we aim for the best possible service, and we have regulars coming in all the time – we've hosted Christenings, confirmations and weddings for the same guests!"
Next year, when Rudolf Mathis celebrates its 35-year anniversary, Larsen is planning on a celebratory 35-course menu. Surely, if you have not been to Rudolf Mathis yet, and are in need of a reason – or 35 – to go, that would be it!
Rudolf Mathis is open for lunch and dinner Monday to Saturday (closed in January and February).
Web: www.rudolf-mathis.dk
Subscribe to Our Newsletter
Receive our monthly newsletter by email