Rudolph Tegner Museum and Statue Park: A monumental treasure of nature, architecture and sculptures
Text: Camilla Pedersen | Photos: Henrik Sylvest
The road that takes visitors there seems to be never-ending, but the reward for their effort is huge – quite literally. At the end of the road, visitors are met by the sight of an unapologetic concrete building. The monumental and masculine minimalist museum building could easily be mistaken for an art installation against the scenic backdrop of rural and raw nature that has 14 equally unapologetic sculptures scattered throughout it. Rudolph Tegner Museum and Statue Park is a treasure chest that is just as remarkable as the visionary and at times infamous artist behind it – the Danish sculptor Rudolph Tegner.
"The weather has such a big impact on the appearance of the sculptures in the park. They get an almost theatrical expression if it's a rainy and windy day, whereas sunshine and a blue sky give the place an entirely different feel," says museum director Luise Gomard. She is referring to the voluminous sculptures, which are immersed in breathtaking heather landscapes that surround the museum and even grant a peek to the sea – a one-of-a-kind setting found in an uncultivated and protected area called Russia, 50 kilometres north of Copenhagen.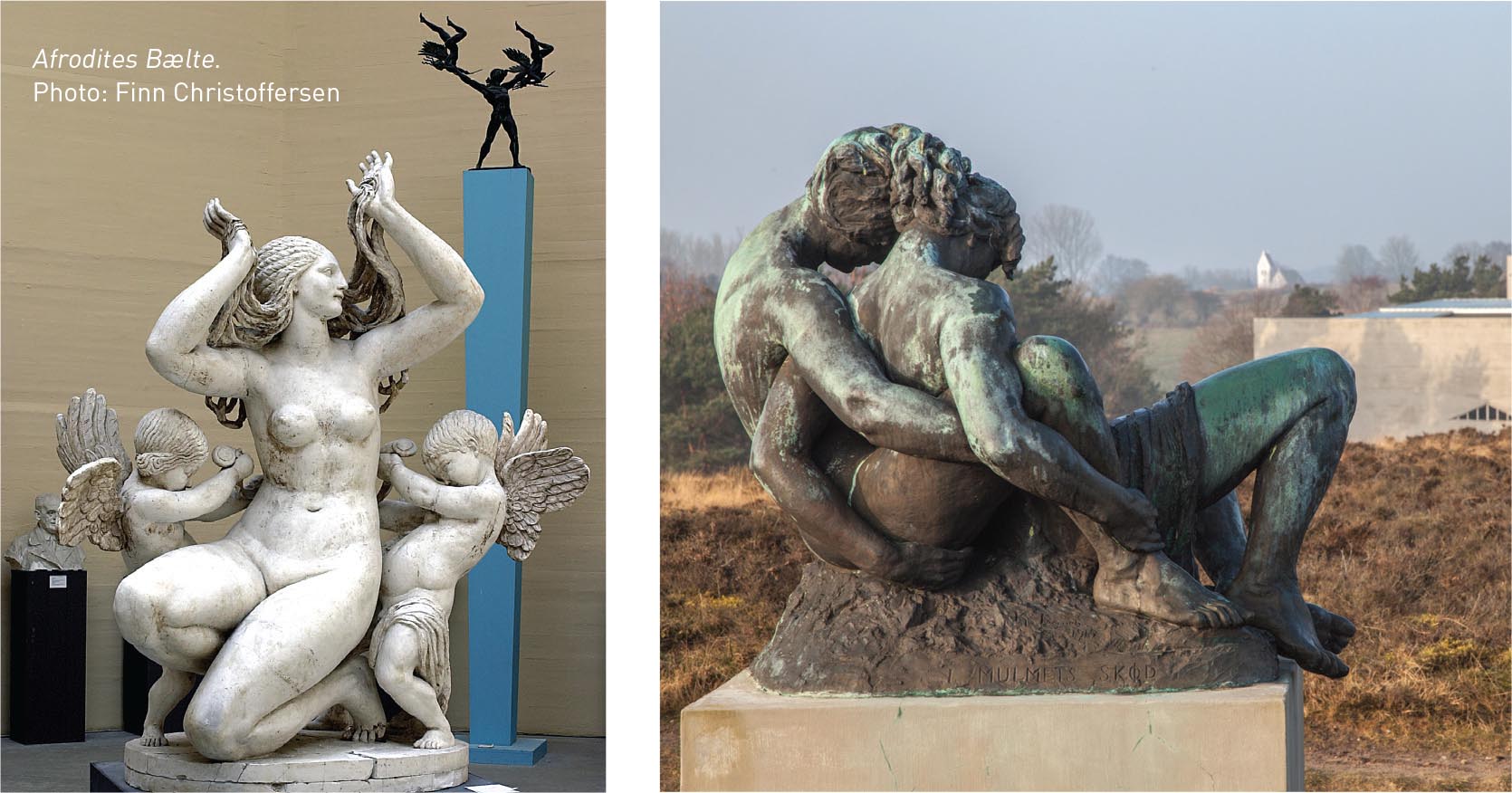 Rudolph Tegner (1873-1950) not only created several hundred sculptures and artworks, all centred around human life – birth and death, love and crises, good and bad times – and influenced by travels to Italy and Greece, with Michelangelo and the ancient world as his main sources of inspiration: he also created the museum building, which since 1938 has displayed the results of his lifelong artistic endeavours. Designed to resemble a treasure chest, the entrance is almost invisible, which only makes his impressive and expressive treasures of artworks within the building even more breathtaking.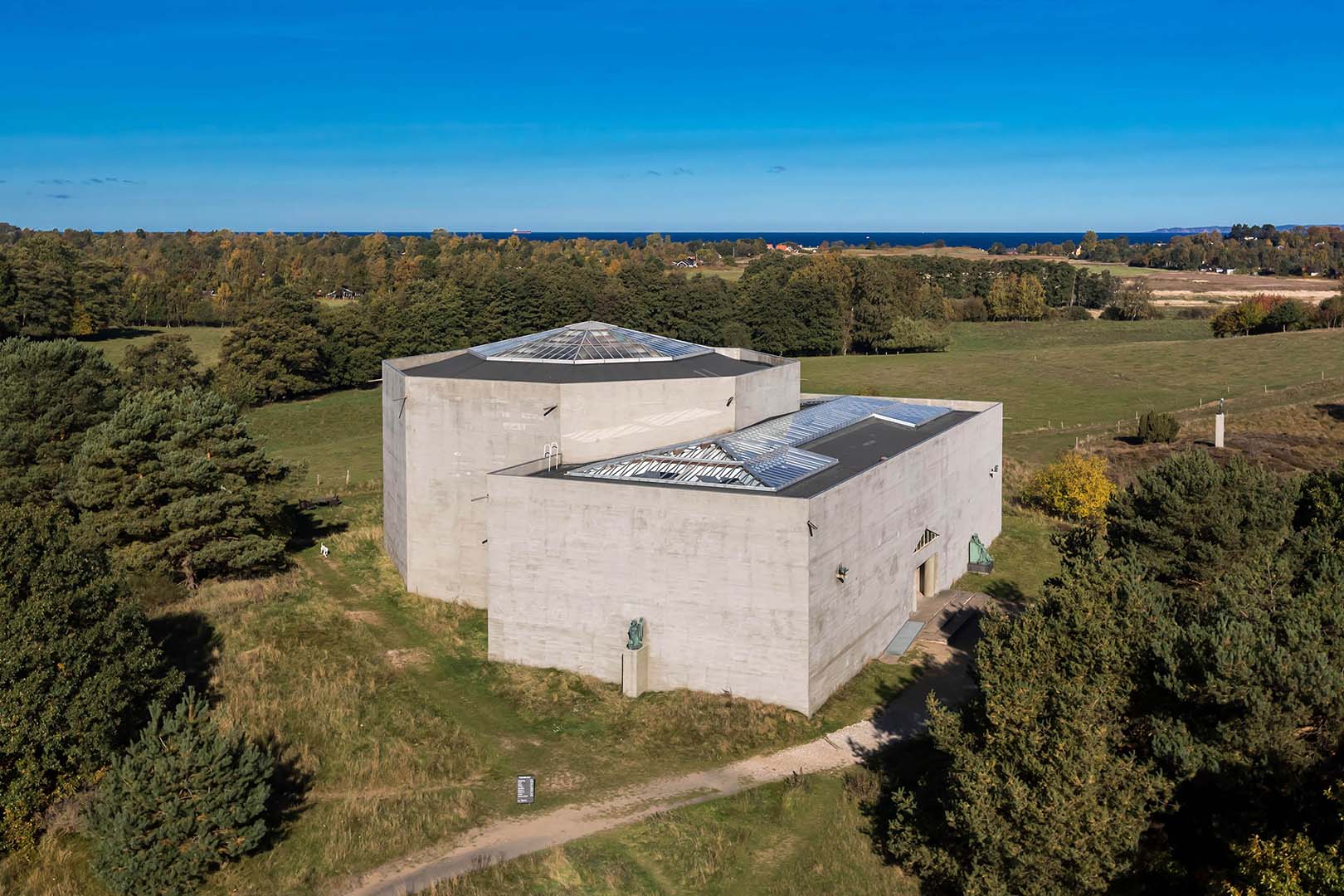 "Tegner's art was monumental in both form and expression, which sparked a lot of controversy and turbulence around his person in the Danish art world. But today, his creative and visionary line of thinking is truly recognised and appreciated," Gomard says. This is partly done by inviting contemporary and prominent artists to display their artworks each year, this year with Alexander Tovborg, Sophia Kalkau and Tim Hinman exhibiting – all drawing on Rudolph Tegner's legacy, in collaboration with nkkt.dk.
Visitors can refuel and digest the expressive art in the museum's coffee shop, called Sørens Café.
The museum is open from April to October, and the park can be accessed all year round.
Web: www.rudolphtegner.dk Facebook: Rudolph Tegners Museum og Statuepark Instagram: @rudolftegner
Subscribe to Our Newsletter
Receive our monthly newsletter by email