Sajos Sámi Cultural Centre
Text: Maria Pirkkalainen | Photos © The Sámi Cultural Centre Sajos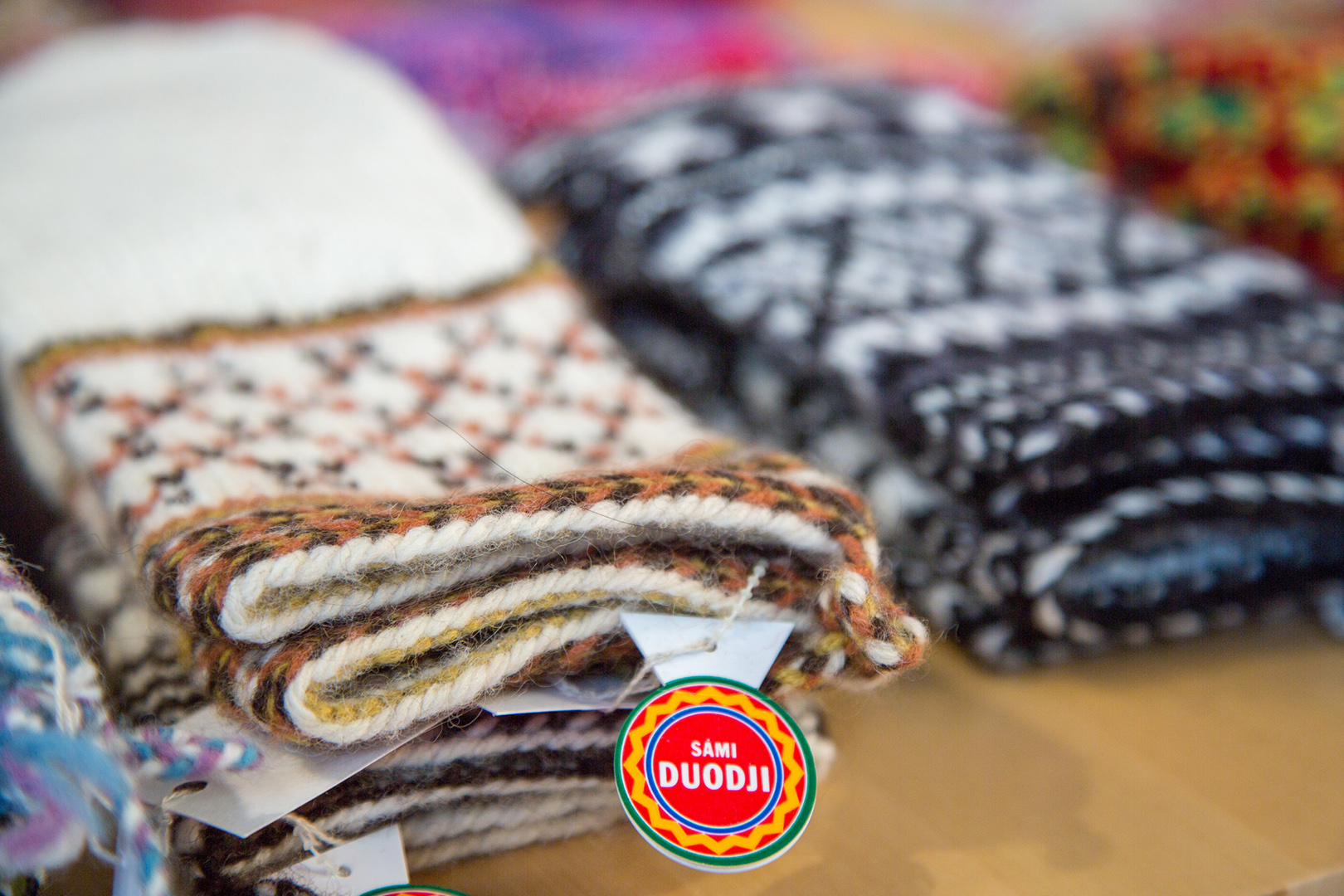 A place like no other
L ocated in the breathtaking surrounds of Northern Lapland, Sajos is the cultural and administrative centre for the Sámi people in Finland. Take a journey through the life and culture of the only indigenous people within the European Union.
By a river, under a fell and completely surrounded by gorgeous nature: that is where you will find the Sámi Cultural Centre Sajos in the village of Inari, Lapland. "Even when you sit on our terrace, you can hear the soothing sounds of a rushing rapid," marketing manager Katariina Guttorm describes.
Inari is an ideal location for the cultural centre, because all of Finland's three Sámi languages are still spoken in the area. The only indigenous people in Europe, there are currently around 10,000 Sámis living in Finland, with populations also in Sweden and Norway. "Sajos is the real thing. We're a place where you can really explore and experience the Sámi culture, languages, livelihoods and traditions," Guttorm continues. The architecturally impressive building also houses the Sámi Parliament and is the largest events venue in Northern Lapland.
Sajos offers guided tours in English every day, followed by a film screening that gives you a glimpse into modern Sámi life. Round off your day with a visit to the lovely shop and restaurant.
Something for every season
The café-restaurant at Sajos is worth a mention of its own. Its delightful organic treats are made from local ingredients, from herbs to fish and reindeer. "It is often said that you can find the town's best coffee here – for example, we offer everything from chaga to bulletproof coffee," says Guttorm.
Ahead of your visit, make sure to take a look at the extensive event calendar as well. If you are visiting in the summer, there will be an art exhibition as well as a music festival. In the autumn, do not miss the traditional handicrafts market, and in the winter months, stay to watch a film. At Sajos, you will get a unique experience no matter what the season.
Subscribe to Our Newsletter
Receive our monthly newsletter by email