Sandviken: Everyone's cup of tea
By Emma Rödin | Photos: Sandviken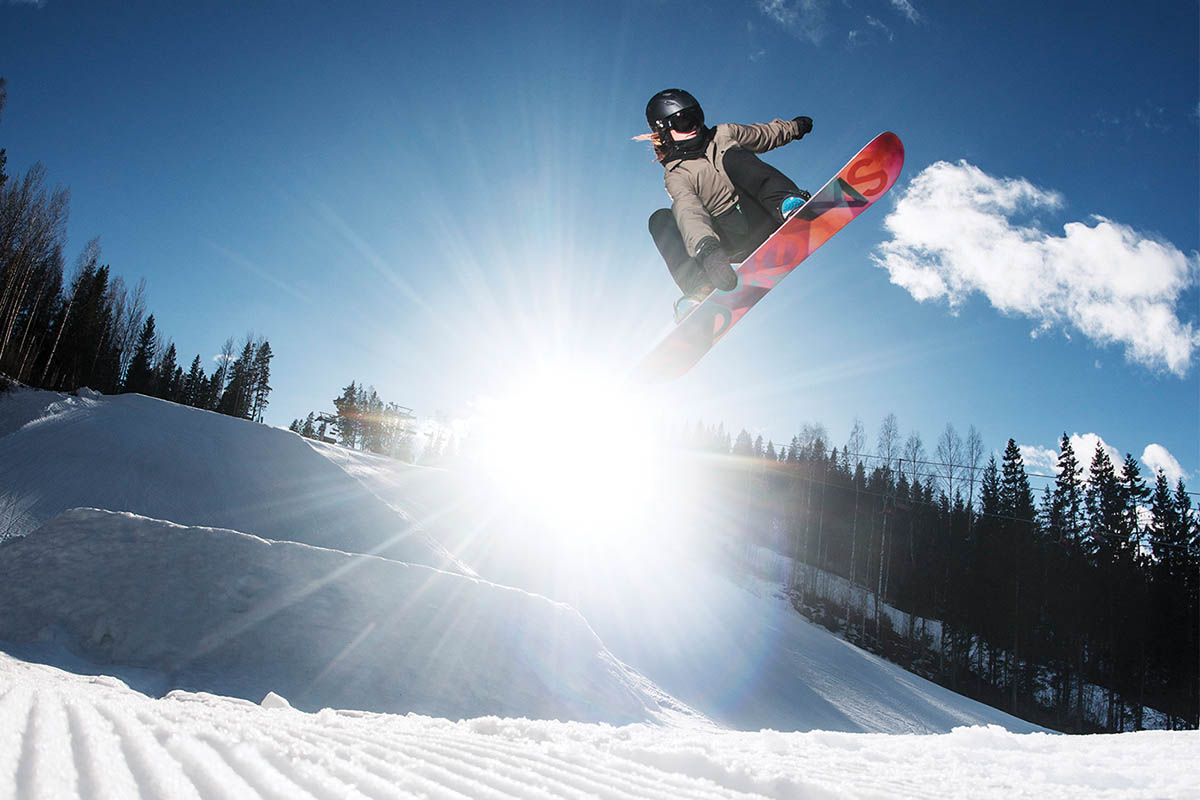 S andviken has an impressive offering of things to see and do, attracting families and adrenaline-seekers alike. Tourism is soaring and hotels in the area are busier than ever, welcoming guests from all corners of the world.
One of the main attractions of Sandviken and its surroundings is Högbo Bruk. What was historically the epicentre of iron forging is now a haven for wellness enthusiasts, with great forest tracks for mountain biking, skiing and running. There is also Högbo Brukshotell, voted Scandinavia's most sustainable hotel last year. Here, guests can enjoy the serenity of the spa or visit the vibrant restaurant for a local gourmet experience.
"People value the variety and authenticity of Högbo," explains Eva Hofstrand, head of tourism at Sandviken. "If you don't fancy being active or going to the spa, you can always visit one of the little farm shops or the glass-blowing workshop." All of Högbo's local produce and craftsmanship sits under one collective brand – Made in Högbo. Defined by high quality and sustainability, it is something the region is very proud of.

Another attraction is Göransson Arena. This multi-purpose centre hosts a range of happenings each year, including concerts, bigger sport events and youth tournaments, attracting both national and international participants. Then there is Kungsberget, a growing ski resort just under two hours' drive from Stockholm Arlanda airport, boasting 22 slopes and 2,300 beds, for now – the main hotel in Kungsberget is expanding and will soon have the facilities to welcome even more skiing enthusiasts.
Not far from Sandviken lies Färnebofjärden National Park, a river landscape where lakes, rapids, wetlands and forests form a mosaic environment so unique it has been added to UNESCO's Man and the Biosphere programme (MAB), thanks to its incredible biological and cultural value – an ideal visit for those craving views out of the ordinary.
However, Sandviken is not all about stunning nature and abundant activities. It will soon be home to one of the biggest names in IT – Microsoft. Three new data centres are planned for the area, and Microsoft has announced plans for these to become the world's greenest. "This new establishment goes hand in hand with Sandviken's overall sustainability approach, and we're all very excited," comments Hofstrand.
Sandviken also boasts a newly opened brewery, and there are plans for a large-scale biking project in the area. With such a width of things to see and do, Sandviken guarantees that those who visit will never be bored.
Web: sandviken.se Facebook: sandvikenskommun
Subscribe to Our Newsletter
Receive our monthly newsletter by email