Sangberg Architects: Creating modern sustainability through shared accommodation
Social, environmental and economic sustainability is at the core of architect Jonas Sangberg's work – but it is not necessarily what the eye will see. Currently, his company, Sangberg Architects, is working on two projects, both of which provide sustainable, shared accommodation for senior citizens, but which have few aesthetic similarities.
TEXT:SIGNE BENN HANSEN | PHOTOS :SANGBERG ARCHITECTS
MAIN IMAGE: AgoraHaverne is developed by Tetris A/S with Sangberg as architectural advisors.
"Essentially, a lot of people don't want to live in something that looks like a hobbit house, and for a sustainable structure to make sense, it has to be something that people want, and can afford, to live in," says Sangberg, a man on a mission to lower the carbon footprint of the construction industry. But, at the same time, he wants to create aesthetic, new and modern buildings. One of his core strategies for achieving this is building in wood, a carbon-positive material. Another strategy, which increases not just environmental but also social and economic sustainability, is building shared accommodation.
The shared senior accommodation Sundbo is developed by fsb, Realdania and the senior community housing association Sundbo, in collaboration with Sangberg and FUTU.
AgoraHaverne, a just-initiated concept for sustainable, shared accommodation for senior citizens, combines the two strategies. Designed in cross-laminated timber, one of the world's most environmentally friendly construction materials, AgoraHaverne will provide the affordable, social and green accommodation requested by many senior citizens. Moreover, as it is constructed with prefabricated elements, it can be efficiently erected to meet local demand. "We know that this type of co-habitation has multiple advantages in regards to everything from the health and economy to the quality of life of senior citizens. It's cheaper to share space, and it's proven that living together also makes people healthier and happier," says Sangberg. "So, it makes sense both from a human perspective and from a socio-economic perspective."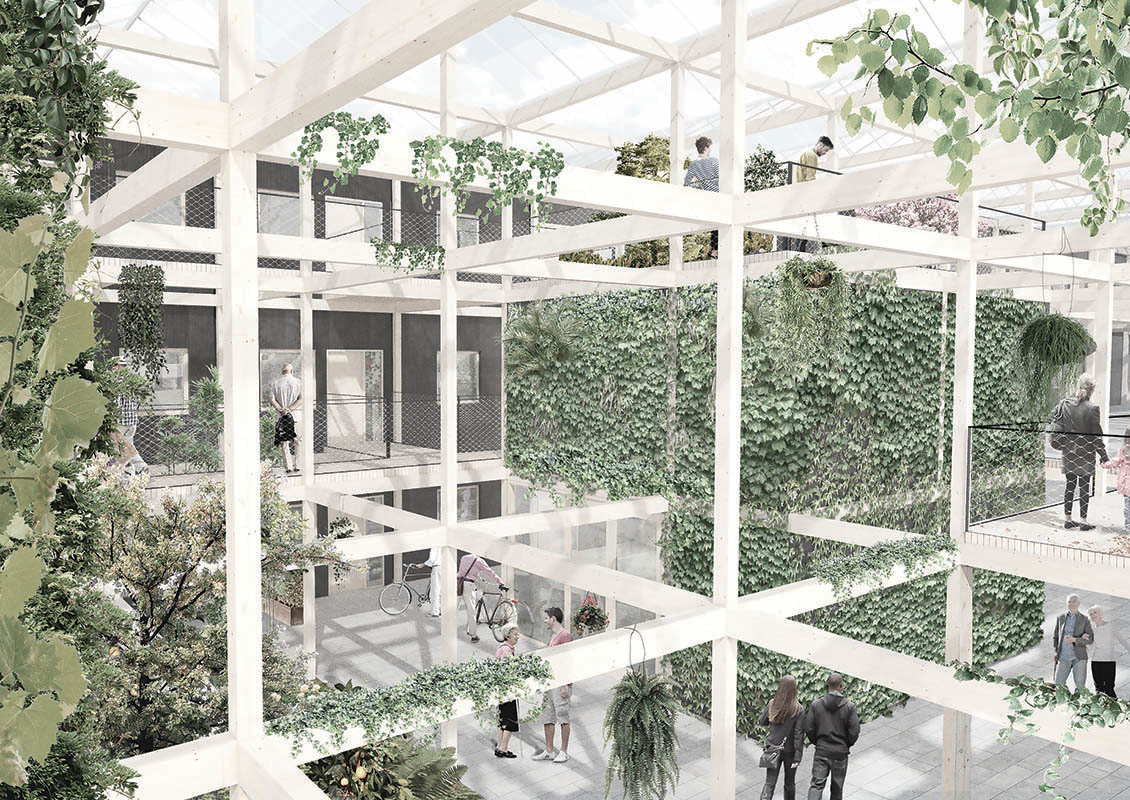 Residents at AgoraHaverne, the first complex of which will be constructed in Slagelse, will each have their own flat, but will share common areas including a big, covered atrium garden. This concept and the wood structure are mirrored in the design for the shared senior accommodation Sundbo in Copenhagen. The background and expression of the two buildings are, however, very different. While the sustainable wood structure of AgoraHaverne will be essential to the building's expression, Sundbo will, with a tile cladding, have an entirely different aesthetic. "Much of the carbon footprint of a building comes from the construction, and changing that might not be visible to the eye," explains Sangberg, and rounds off: "It's become a bit of a trend to create designs that highlight a building's sustainability, but what is important to me when I design is not if a building looks sustainable, but that it really is."
Web: www.sangberg.com
Instagram: @sangbergarchitects

Subscribe to Our Newsletter
Receive our monthly newsletter by email