Scan Magazine – magazine on the move, combining digital and print beautifully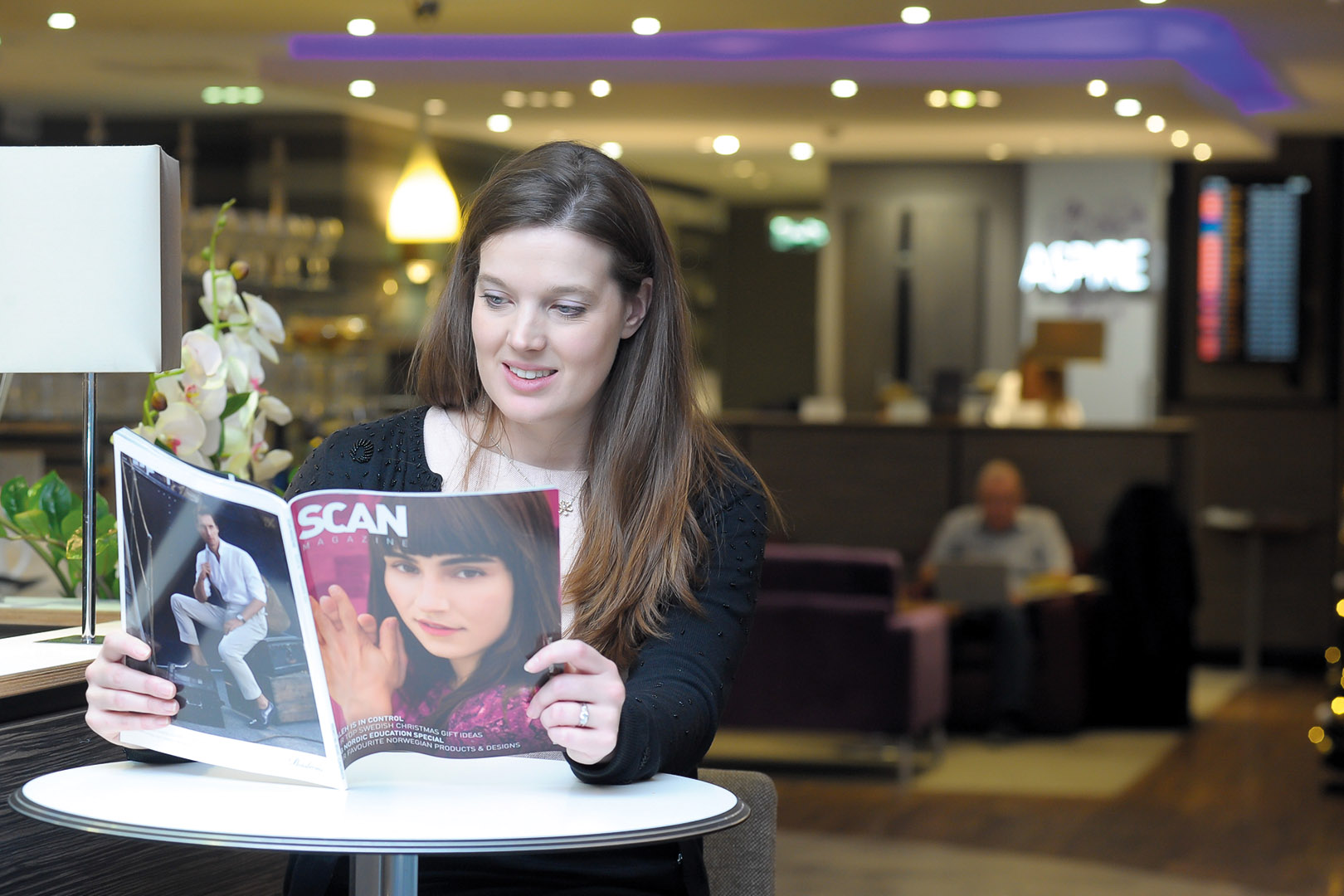 Where to find your copy? You can pick up Scan Magazine at a large number of northern European airports, distributed at boarding gates or in-flight to passengers travelling to and from the Scandinavian destinations, as well as on some Stena Lines routes. Since last year, the magazine is also available digitally with 23 separate airlines and a whopping 955 four- and five-star hotels.
PHOTO © DREAMSTIME & DAWSON MEDIA DIRECT
Recently, Scan Group (publisher of Scan Magazine, Discover Germany, Discover Benelux and Discover Southern Europe) passed the five-million mark of the number of magazines distributed across flights, ferries, trains and airports in collaboration with the world-leading distributor Dawson Media Direct (DMD) and Asendia Press EDS – a milestone we're very proud of!
"We work with over 120 airlines across 115 airports worldwide and manage more than 130 million daily newspapers and magazines a year, and we're delighted to partner with Scan Group to reach a great network of the travelling public," says Anya Ahmad, head of UK, Ireland and Spain at DMD. "Ensuring that content brands are partnered with their ideal readership demographic is very important to us."
Dawson Media Direct (DMD) in numbers:
– Over 2.5 million newspapers and magazines handled each week
– 120 airline and international rail customers
– Over one million flights and trains serviced per year
– Servicing 115 airports across 47 countries globally
– Team of 140 staff
– 14 global consolidated contracts
Always digital with Asendia Press
In collaboration with Asendia Press and Media Carrier GmbH, Scan Group is now also proud to be able to offer global as well as domestic digital distribution. Scan Magazine is currently available via 23 airlines and 975 four- and five-star hotels. "Our cooperation with Scan Group started in May 2013. At first, we placed the magazine Discover Germany at airport gates and airline lounges in Germany, and it's built slowly but surely to also include Scan Magazine since October last year," explains Jenny Roling, circulation director at Asendia Press EDS. "All Scan Group titles are now available in the digital media apps of Lufthansa, Swiss and Austrian airlines. This means that, when flying with one of these airlines, you can download your copy for free and stay informed about the latest trends and innovations in the featured countries. Besides, various top hotels worldwide use these media boxes to provide free digital publications to their guests."

SCREENSHOTS FROM THE LUFTHANSA MEDIA BOX
Media Box is a digital resource offering an exclusive audience access to Scan Magazine as a download. With Media Box, we provide our titles to frequent flyers in airline lounges and guests of exclusive four- and five-star hotels. Due to the electronic distribution, the titles are always up to date, in some cases even before the print edition is available.
"Asendia Press EDS is very glad to support Scan Group in its growth and continued access to modern channels of distribution," Roling continues. "We are proud to have earned the trust of Scan Group since 2013, and are looking forward to our continued cooperation."
For more information, please visit:
dmdglobal.com
press.asendia.com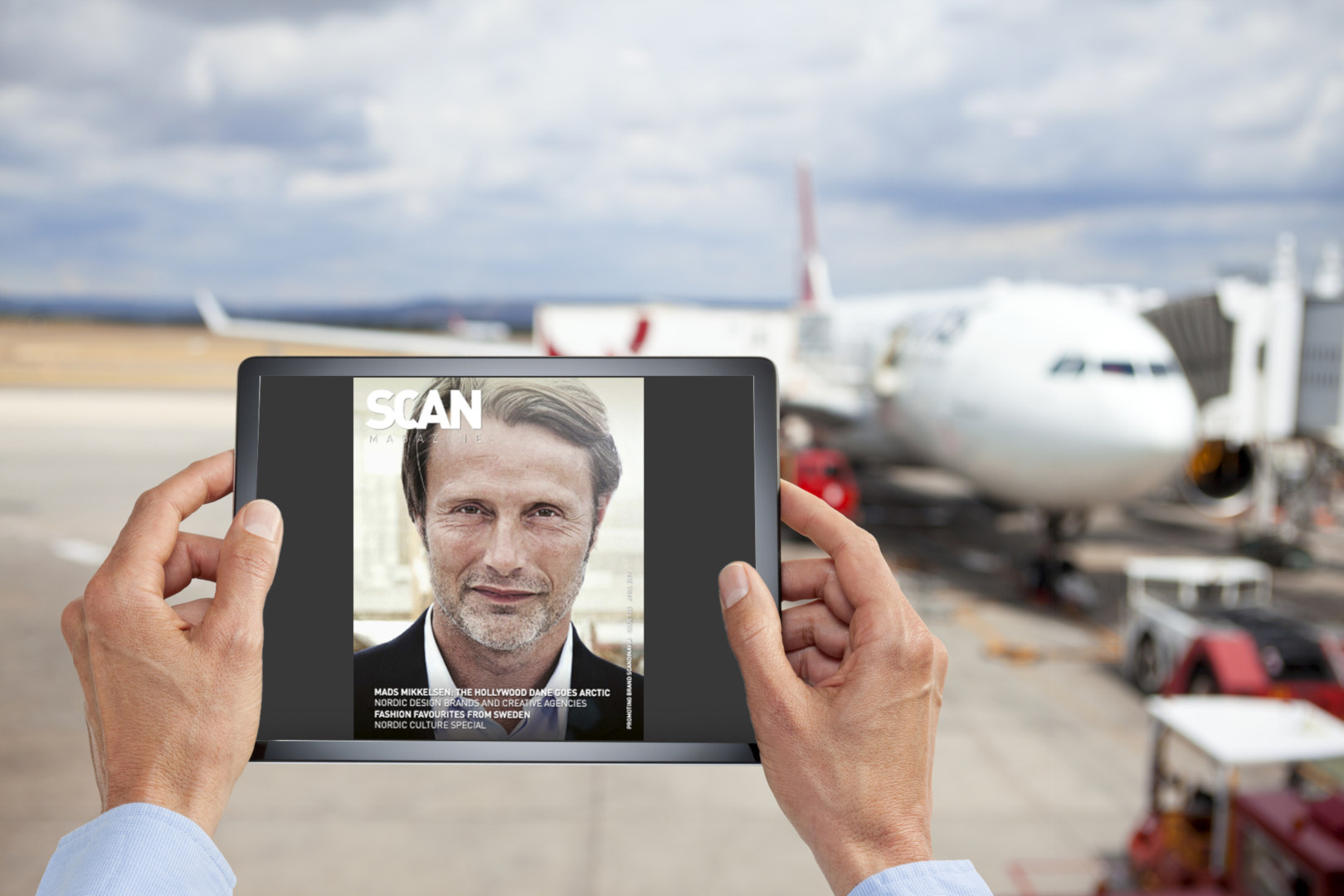 Subscribe to Our Newsletter
Receive our monthly newsletter by email