Scandinavian Culture Calendar – December 2019
Text: Jo Iivonen | Photo: Björk Vulnicura VR experience. © OTHERWORLD
Where to go, what to see? It's all happening here!
Polar night, longing, and other blue hours (Until 20 December)
Fittingly, for an exhibition that closes just shy of the year's shortest day, Polar night, longing, and other blue hours explores the dark moments experienced by young Finns. The imagery on display fuses digital technology with 19th-century cyanotype sketching, featuring writings, drawings and selfies by young Helsinkites on a journey of self-exploration. 10am to 7pm, Monday to Saturday. Cultural Centre Caisa, Kaikukatu 4, 00530 Helsinki, Finland

Polar Night, Longing, and Other Blue Hours.
ABBA: Super Troupers the Exhibition (Until 31 August 2020)
The life and legacy of ABBA will go on display at the O2 Centre this month. Theatrical installations, such as getting to relive the legendary 1974 performance of Waterloo, are at the core of the exhibition. Lyrics, instruments and other artefacts are also on display to shed light on the iconic group's backstory, including each individual member. The O2, Peninsula Square, London SE10 0DX, UK
Christmas and New Year's concerts at the Arctic Cathedral (27 December – 1 January)
Tromsø's architectural gem provides a one-of-a-kind setting for three nights of musical festivities. The iconic 1960s building is famed for its striking glass paintings, a gigantic organ and exceptional acoustics. This year, the concerts fuse classical music and festive tunes with northern Norway's indigenous Sami soundscape. 9pm. The Arctic Cathedral, Hans Nilsens vei 41, 9020 Tromsdalen, Norway

Participants at Søndervig Vinterbadsfestival. Photo © Holmsland Klit Turistforening
Vinterbadefestival (31 December)
Looking for a brisk way to shake off 2019? Look no further than the annual New Year's Eve swim in Søndervig. The tradition is growing in popularity. Last year, some 2,000 people joined in for a brave dip in the chilling waters of the North Sea – followed by Champagne and oysters by the beach. 11am. Søndervig beach, 6950 Ringkobing, Denmark
Björk Vulnicura VR (until 31 December 2019)
A VR headset and a sensory-curated setting are all it takes to step into the Icelandic world of Björk, right in the heart of Hackney. Set against a backdrop of the barren island's striking landscapes, complete with fans to mimic the Arctic breeze, the new virtual reality version of the 2015 album Vulnicura is available exclusively here until the end of the year. 9am to 11:45pm. OTHERWORLD, 336 Acton Mews, Haggerston, London, E8 4EA

Shelter Seekers by Ghiju Diaz de Leon at Lux Helsinki. Photo © Otso Kähöne
Lux Helsinki 2020 (4-8 January)
With the festivities done and dusted, early January can bring about a moment of gloom. Not so in Helsinki, where the annual Lux festival will once again see large stretches of the Finnish capital lit up in creative light installations. A number of related events and the Lux Helsinki Eat festival complete the picture. The route map can be downloaded from early December.
Bergen Lights (17-19 January)
Bright lights, old city. The town of Bergen celebrates its 950th birthday with a festival of light over the course of a January weekend. Lighting artist Birk Nygaard has been tasked with making the coastal city bask in an innovative glow to mark the start of a full year of festivities celebrating the near-millennium of urban life in Bergen. The route map will be published by late December.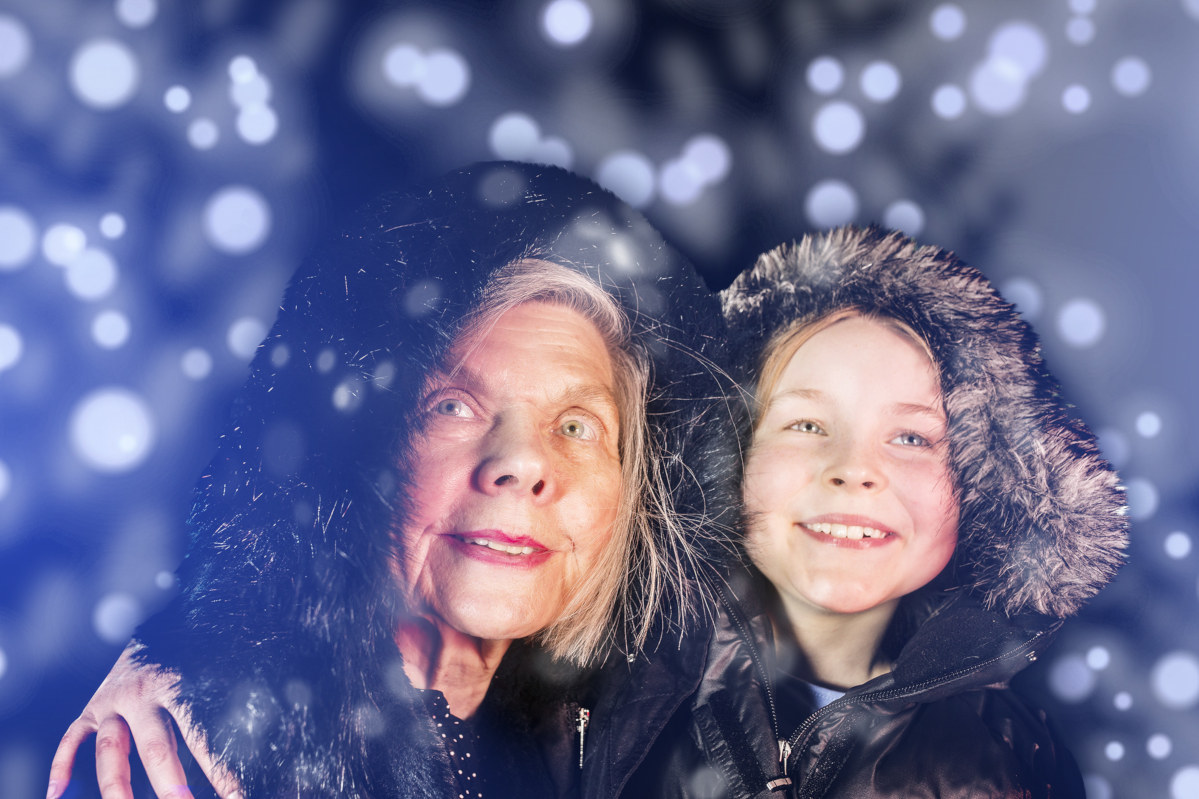 At Lux Helsinki. Photo © N2 Albiino
The Arctic – While the Ice Is Melting (until 10 October 2021)
Greta Thurnberg has become the face of climate change, but a vastly broader picture of the worrying phenomenon is on display at this new exhibition that explores the effects of climate change on the Arctic region. The lives of some four million people who call the northernmost shores of the planet home are on display through objects, photos, design, artwork, films and projections. 10am to 5pm. Nordiska museet, Djurgårdsvägen 6-16, 115 93 Stockholm, Sweden
Subscribe to Our Newsletter
Receive our monthly newsletter by email