Scandinavia's top-ten unmissable nature phenomena
Trolltunga
Probably the most photographed and Instagrammed location in all of Scandinavia, Trolltunga combines absolutely breathtaking views with the endorphin rush of having gone on a steep, long hike. The photographs speak for themselves: views don't come better than this.
TEXT: LINNEA DUNNE | MAIN PHOTO: TROLLTUNGA © SHUTTERSTOCK
The tip of Skagen
Artists have been inspired by this northern tip of Denmark for centuries, and it's easy to see why. Two seas meet here – Skagerrak and Kattegat – and you can stand with one foot in each sea while watching the waves clash. Come for a family holiday with fun in the picturesque sand dunes, or indeed, let the artist inside lead the way…

Skagen. Photo © Niclas Jessen
Ale's Stones
A megalithic monument dating back at least 1,400 years, Ale's Stenar is an oval stone ship formed by 59 boulders weighing up to 1.8 tonnes each. Situated at Kåseberga at the southern tip of Sweden, this unique heritage site boasts panoramic views across the Baltic Sea.

Ale´s Stones. Photo © Simon Paulin, imagebank.sweden.se
Drammen
Situated just a half-hour's drive from Oslo, Drammen is a bit like a mini ecosystem representing all the things that Norway does so well: fjords, clean waters, quality food and relaxation. Go fishing, go hiking – and then kick back in the city with a refreshing drink and stunning views. Perfect for those who want a real Nordic nature experience without the need for expensive gear, long journeys or too much adrenaline.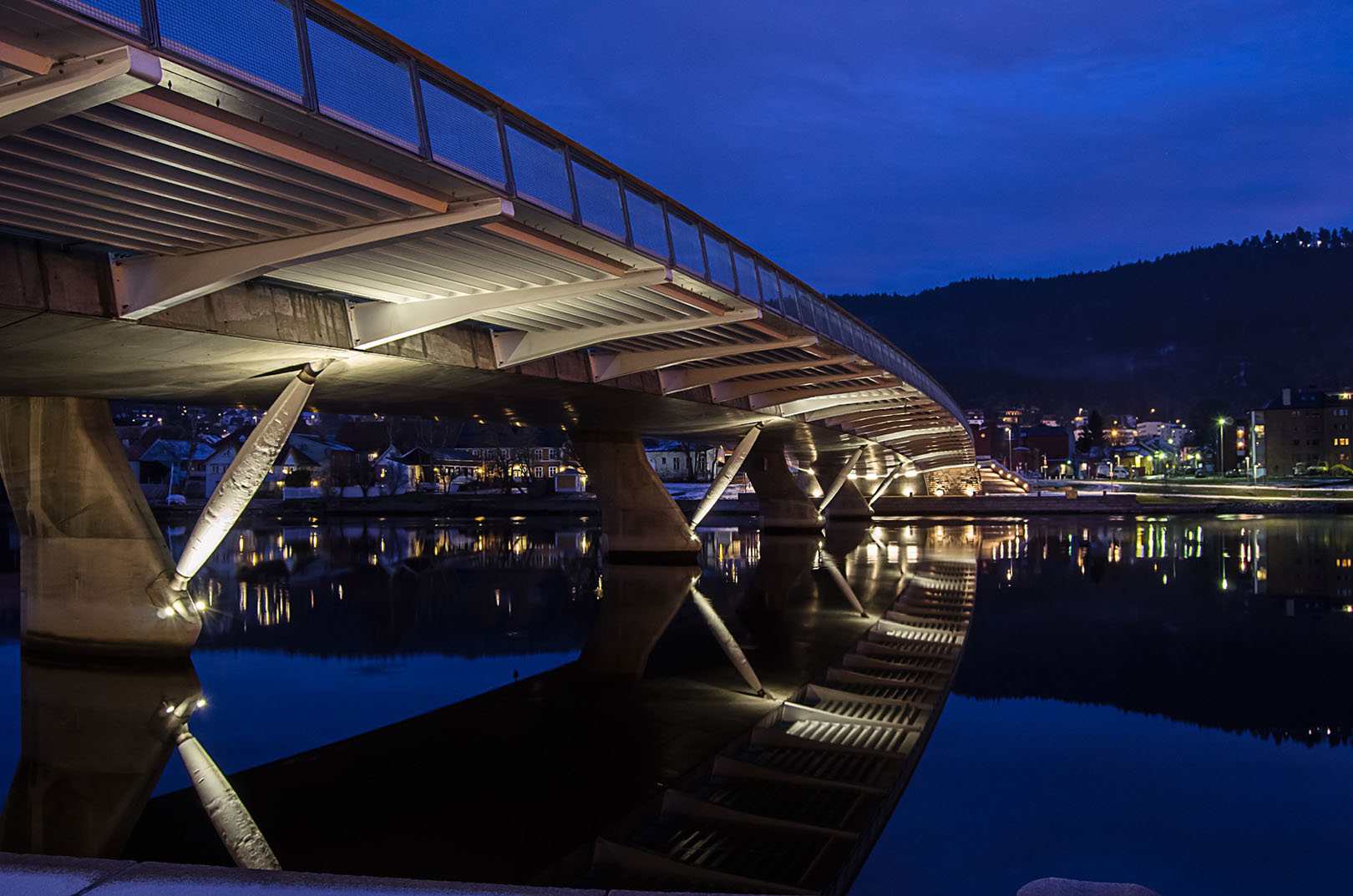 Union brygge, Drammen. Photo © Foap
Höga Kusten
Since the last Ice Age, the land at The High Coast in northern Sweden has risen 300 metres, making it the world's highest coastline. Now part of the High Coast/Kvarken Archipelago World Heritage Site, it offers a national park, lush woods and high mountains, making it not just beautiful but also perfect for trail runs, sea swims and family holidays.

High coast. Photo © Friluftsbyn Höga Kusten, imagebank.sweden.se
Geirangerfjord
Included on UNESCO's list of World Heritage Sites since 2005, Geirangerfjord offers one of the most majestic natural experiences in Norway – and that is saying something. Snow-covered mountain peaks meet wild waterfalls and lush vegetation in a nature paradise perfect for biking, hiking, or even a luxurious cruise or spa treat.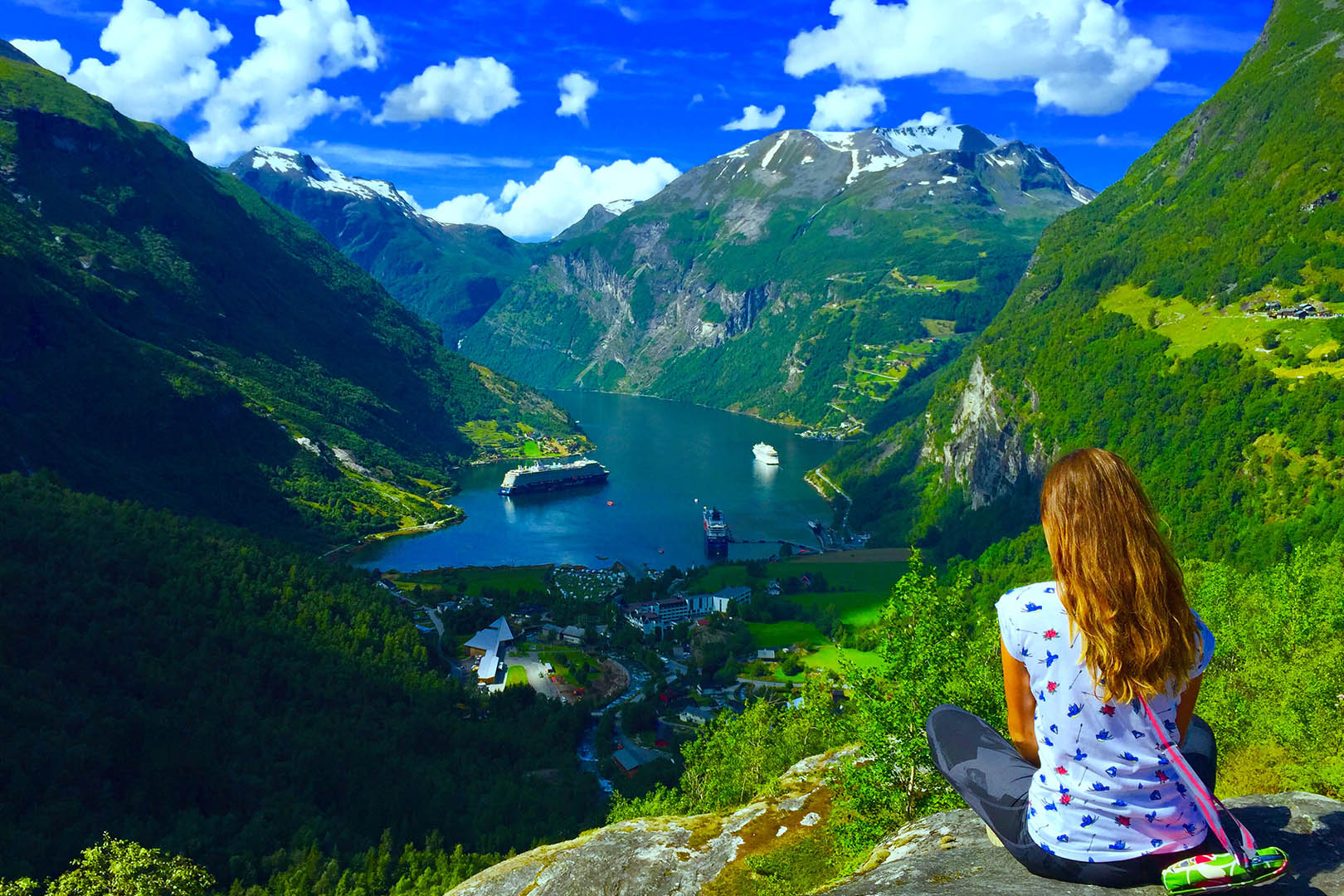 Geirangerfjord. Photo © Foap
Rubjerg Knude Fyr
Expected to crash into the ocean by 2020, Rubjerg Knude Fyr in North Jutland is still standing tall, attracting visitors from near and far. The historic lighthouse was erected in 1899 and lit for the first time in December of the year 1900, its light seen up to 42 kilometres away. You can learn about the history and fate of the iconic lighthouse through interactive media including a time machine, and there are plenty of opportunities to enjoy both the sandy beaches and a refreshing dip in the sea while you're there.

Rubjerg Knude. Photo © Mette Johnsen
Stockholm archipelago
With around 30,000 islands, islets and rocks alongside rocky cliffs, sandy beaches and traditional, red cottages, Stockholm archipelago is nothing short of a summer paradise, whether you come for award-winning culinary experiences or silence and untouched nature. Go kayaking or swimming, or discover some of the old village communities and new food destinations – or, as it were, just sit on a cliff and enjoy the sound of the waves lapping in…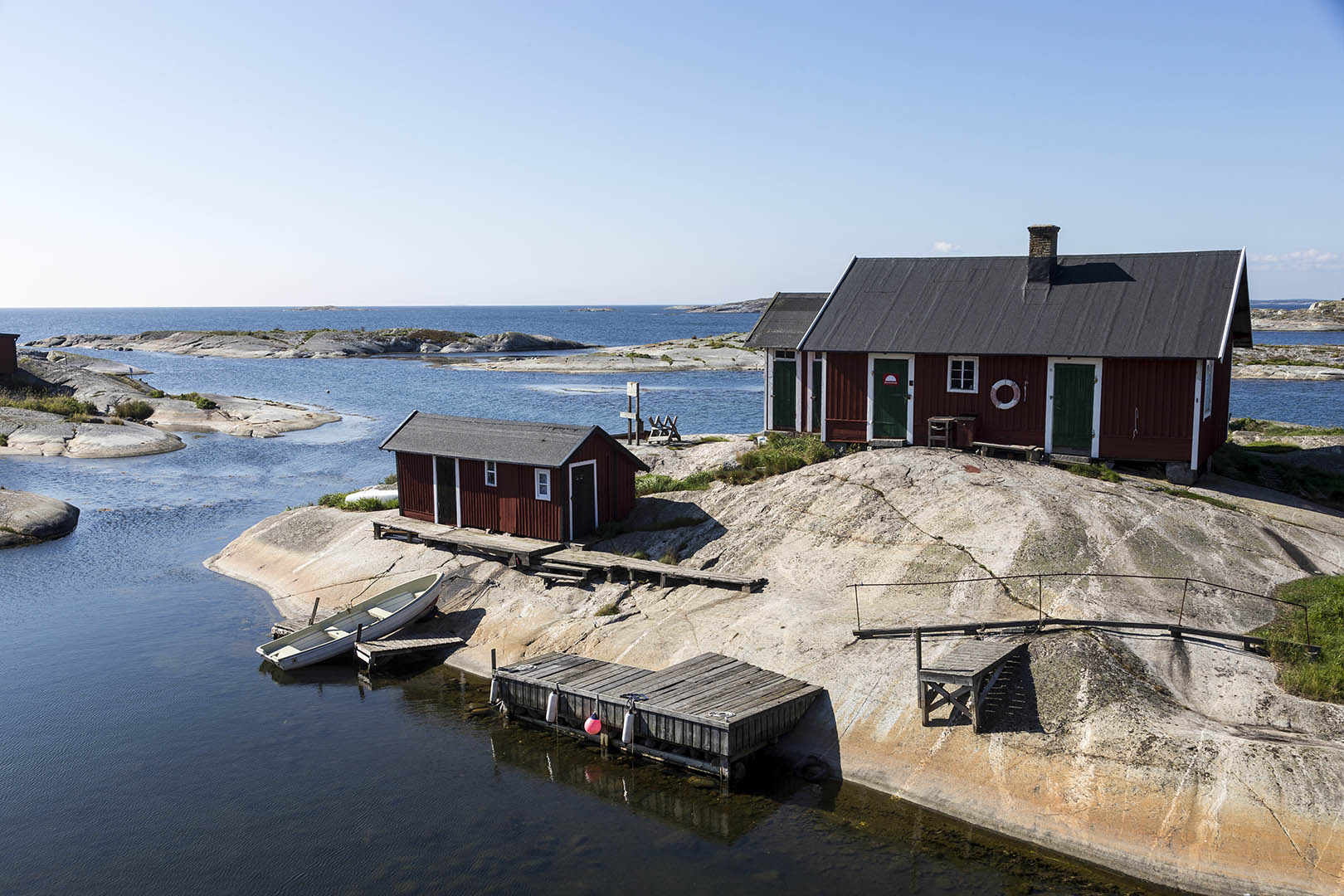 Stockholm archipelago. Photo © Henrik Trygg, imagebank.visitsweden.com
Lofoten Islands
All Scandophiles will immediately recognise the distinctive scenery of the Lofoten Islands, with cute fishing villages surrounded by dramatic mountains and untouched beaches. Head up inside the Arctic Circle to discover what life is like in this archipelago of the world's largest elevated temperature anomalies – and don't forget to sample some local, traditional cuisine while you're there.

Lofoten. Photo © Pete Oswald
Mons Klint
Choose from a six-kilometre stretch of chalk cliffs, a snorkelling adventure in the Baltic Sea, and exploration of 70-million-year-old fossils. Mons Klint is best known for its distinctive chalk cliffs, some falling a whopping 120 metres straight into the sea below, but this area is generous in the extreme. One of Denmark's most breathtaking landscapes, it's a bucket-list item, no doubt.

Møns Klint. Photo © Niclas Jessen
Subscribe to Our Newsletter
Receive our monthly newsletter by email