Seurasaari Open-Air Museum
Text: Mari Koskinen | Photos © The National Museum Of Finland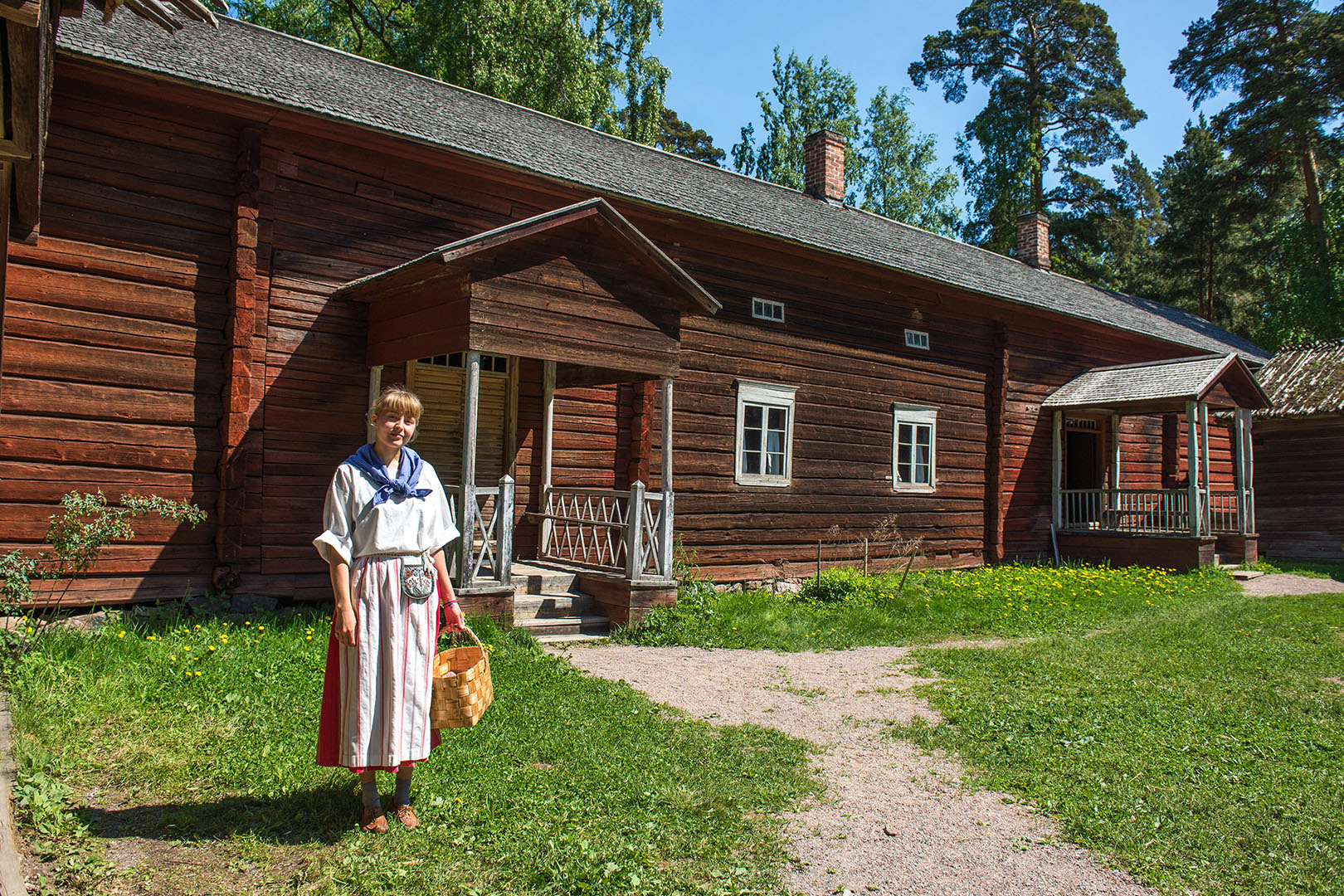 Exploring rural Finland without leaving the capital
S eurasaari Open-Air Museum celebrates its 110th anniversary this year. It is one of the oldest museums in Finland, and visitors can explore the traditional, rural way of living by taking a peek in the smoke cabins, crofts and manors brought to Seurasaari from different parts of Finland.
The little island of Seurasaari is dedicated to recreation and the open-air museum, and it is a popular destination for tourists and locals alike. Visitors always have free access to the island, which is just a ten-minute bus ride from the city centre. "My first memory of Seurasaari is from when I was just five or six years old," says chief curator Mikko Teräsvirta. "My parents took our foreign visitors here, and I remember the curious squirrels in particular." The squirrels, the sea and the nature still play a big role in making Seurasaari the green sanctuary it is today. It is perfect for family outings, its paths suitable for prams and strollers, and has many picturesque waterside picnic spots.
The museum buildings are open from 15 May to 15 September. The ticket price includes a guided tour through the area. "Our guides dressed in traditional Finnish clothes are well trained, and their colourful stories of how people lived in the old ages open up the history in a fascinating way," says Teräsvirta. The daily guided tours in Finnish, Swedish, English and German run from 15 June to 15 August.
"Seurasaari is a lively place with many events in the summer," explains Teräsvirta. "The annual event, the Children's Day, takes place on 26 May this year. Other events include Midsummer festivities that attract thousands of visitors, a farmer's market, and daily activities for kids in July.
There is also a restaurant and a summer café on the island. "Families can spend a whole day here at Seurasaari," Teräsvirta continues. "Our museum shop is located in one of the recently restored museum buildings, an old parsonage brought from Iisalmi. The parsonage, along with its garden, is also part of the museum tour."

Web: seurasaari.fi Facebook: seurasaarenulkomuseo Instagram: @seurasaari
Subscribe to Our Newsletter
Receive our monthly newsletter by email