Sofiero: Art meets the royal garden
By Hanna Andersson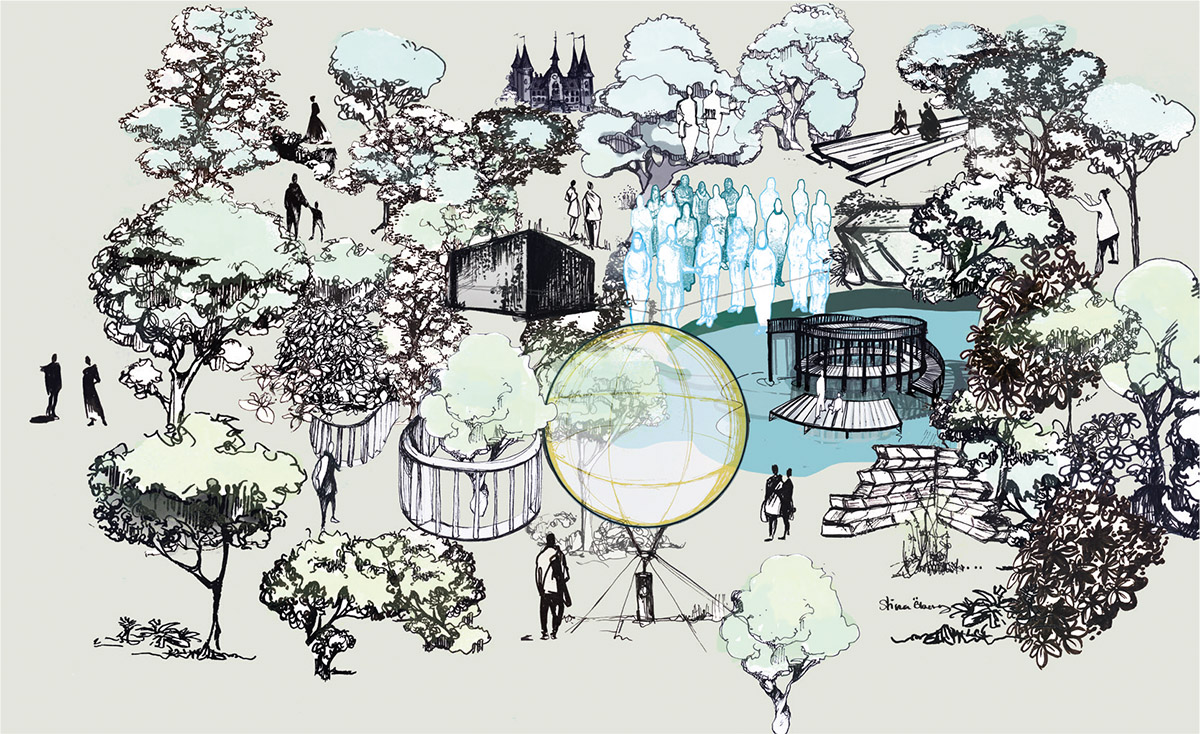 Known for its royal heritage, amazing garden, pulsating concerts and mesmerising rhododendron ravine, Sofiero has become a favourite summer destination for many. In fact, thousands of people visit the award-winning site every year to explore the grounds and its history – one that started when King Oscar II and his wife, Sofia, acquired the castle as their summer home in 1866.
However, Sofiero's royal heritage doesn't stop there. Crown Princess Margareta, King Carl XVI Gustaf's grandmother, built the garden that we can all visit today. Her creativity and passion for gardening, art and culture are what has led Sofiero into the 21st century, creating a dynamic and exciting summer destination, which gives the guests something new to explore every year.
A unique art exhibition
This year, Sofiero is hosting its first outdoor exhibition, called skala 1:1, which consists of seven installations created by seven of the most interesting architecture firms in Sweden.
"The architects only got a short brief: create something in symbiosis with Sofiero and its grounds," explains Jeanette Gostomski, curator, creative consultant and project manager at Sofiero, who initiated this unique outdoor architectural art exhibition.
"This has given us seven very different and unique installations, which complement the garden in the most extraordinary way," she adds. The art installations are inspired by everything from a philosophical thought to a material or shape, and will make sure to make the guests stop, reflect and admire the pieces.
A summer full of happenings The exhibition opens on 25 May, featuring architecture firms Karlsson/ Lauri, Gunilla Svensson with Pernilla Norrman, EldingOscarson, Krupinski/ Krupinska, Christian Wilke, Horisont and White Arkitekter.
Moreover, Sofiero will host an exclusive exhibition about the cherished architect Gert Wingårdh, telling the story about his career, but also the story of the person behind the drawing board. He was a dreamer and a perfectionist and has inspired many to follow their passion. The exhibition will feature five of his projects, which in one way or another led him to where he is today.
This summer, Sofiero is also opening a brand-new adventure playground, where children will be able to enjoy new slides, swings and a sandpit, but also a handmade obstacle course that will slither through the trees above the ground, bringing them even closer to the art, the culture and the gardens.
Web: sofiero.se Instagram: @sofieroslott
Subscribe to Our Newsletter
Receive our monthly newsletter by email