Sommerbris: Celebrating summer with music and seafood
By Alyssa Nilsen | Photos: Shutterstock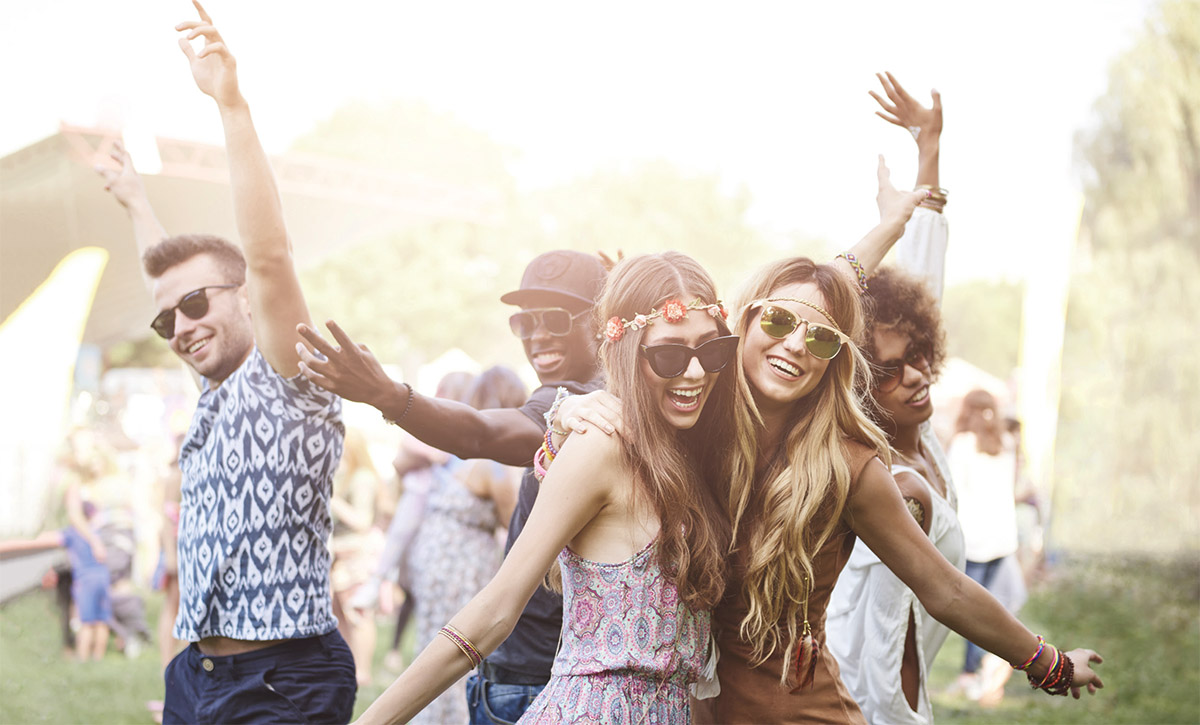 Hot summer evenings with good friends, good food and good music set in the idyllic archipelago of southern Norway are what Kristiansand-based festival Sommerbris offers its guests as it gears up for the first restriction-free summer in two years.
Southern Norwegian festival Sommerbris should be celebrating its third anniversary in 2022. But due to two long years of heavy Covid restrictions the festival, which was due to premiere in 2020, is only now gearing up to open its gates for the first time. Taking place on 17 and 18 June, the festival allows visitors to experience the beauty of the Norwegian midsummer, while providing both entertainment and local delicacies.
Set at Odderøya in the centre of the idyllic town of Kristiansand, which is located in the very south of Norway, Sommerbris is continuing the area's long legacy of festivals. This is where the legendary Norwegian festival, the Quart Festival, took place in the '90s and '00s, one of the festivals responsible for turning the nation into the festival-loving country it is today.
Over the course of the festival's two days, big, well-known Norwegian and Swedish bands and artists will take to the stage at Sommerbris. Crowdpleasers like Di Derre, Stavangerkameratene, Klovner i Kamp and Hellbillies are ready to get the singalongs started with music made for warm and lazy summer evenings. They share the line-up with chart-topping artists like Dagny, Victor Leksell and Gabrielle, artists who have made a name for themselves both nationally and internationally. It is a varied line-up spanning several genres and generations, ensuring there is something for everyone.
"A lot of festivals cater to the people who go out of their way to discover new bands," Festival Director Heine Strømme says. "We want to offer people what they already know and love."
And to add to the familiar, German '90s hit-maker Scooter, known for hits like How Much Is The Fish and Hyper Hyper, will be performing at the festival. "The '90s icon will be doing his only concert in Norway," Strømme says, "at what will essentially be the re-opening of Norway at Sommerbris. Expect lots of nostalgia and guilty pleasures."
He adds: "We want to be an all-round lovely festival that's not trying to be cool or hip. It's just meant to be a good place where people can get together, be social, and enjoy themselves. Going to a festival is all about being with your friends and having fun."
Summer, sun and seafood
Alongside the musical experiences, the festival aims for a relaxed setting where the audience can enjoy the many concerts with good friends and good food in the afternoon sun and bright summer nights. There will be a beach bar at Bendiksbukta featuring day beds, sun beds, lounges and a chilled atmosphere, where the guests can relax with a glass of rosé before and between the concerts.
The festival will also have a food court offering up traditional festival food from the eateries Pizzabakeren, Los Tacos and Chang Noi. For those wanting an extra special weekend, and a chance to experience the essence of southern Norway, there is also an option of booking a table for ten, including the festival ticket, a perfect view of the stage, a shellfish buffet from Fiskesalg and drinks. The shellfish buffet offers up the very food items people associate with Kristiansand: prawns, mussels, crabs and more.
After two years of pandemic isolation, quarantines and lockdowns, with little to no social gatherings, events or happy memories to be made, a summer of social gatherings centred around music, friends and good food might just be exactly what is needed to get back into the swing of things.
There are no camping sites at the festival, but Sommerbris has partnered up with Thon Hotel Norge to offer discounted hotel rooms to festival guests. Getting to Kristiansand is easy whether travelling by plane, train, coach or car. You can listen to the Sommerbris playlist on Spotify, featuring music from the festival's line-up: livescene.sommerbr.is To read more about Sommerbris and book festival tickets and tables, visit: Web: www.sommerbris.com Facebook: sommerbris Instagram: @sommerbris
Subscribe to Our Newsletter
Receive our monthly newsletter by email